FanDuel NHL: October 19th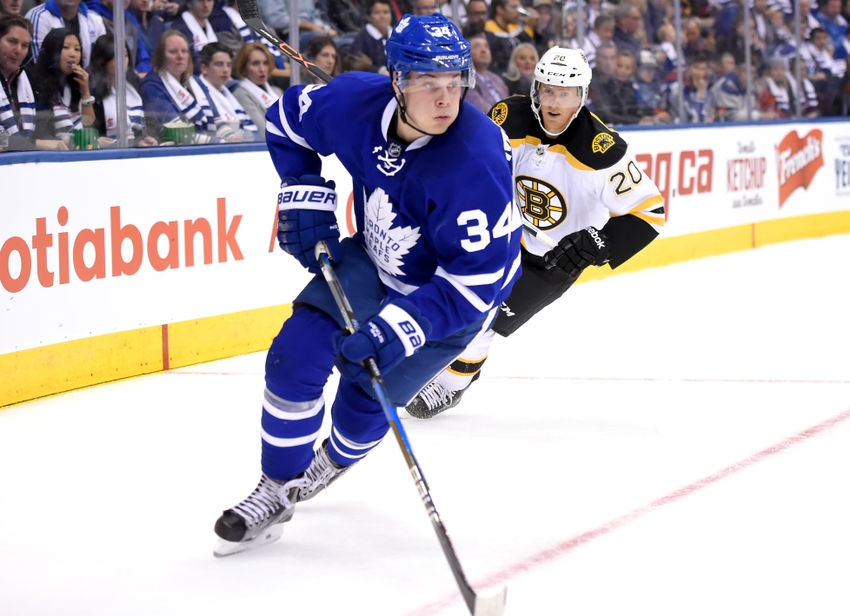 FanDuel NHL: October 19th is a daily fantasy sports column focusing on the best FanDuel NHL player and value options for your daily lineups.  The salary options are based on the daily salaries set by FanDuel.  We'll review the best options in each position, and help you afford an optimal lineup for your big FanDuel NHL paydays.
Before we review the top options for each FanDuel NHL lineup position, let's review the FanDuel NHL scoring rules:
Forwards/Defense
Goals = 12pts
Assistes = 8pts
Shots on Goal = 1.6pts
Short Handed points = 2pts
Power Play Points = 0.5pts
Blocked Shots = 1.6pts
Goalies
Win = 12pts
Goals Against = -4pts
Saves = 0.8pts
Shutouts = 8pts
Given the FanDuel NHL scoring options, we know the top options for offense and defense are players who tend to score a goal or record an assist in most games.  Also, if one of those players is often playing on the penalty kill, there's an added benefit if they could score the unique short-handed goal.  The Ottawa Senators lead the NHL in the 2015-2016 season with 17 short-handed goals.
As for Goalies, you'll want to pick a goalie on a team who has the highest winning percentage of the day.  Losing the 12 point win can easily be the difference between losing money and a big pay-day.  A FanDuel comparison would be picking a MLB pitcher who will most likely win.
Now that we've established the rules and goals for playing FanDuel NHL, let's take a look at tonight's best options:
Top Centers
Mark Scheifele ($7,100) is the most expensive center in tonight's FanDuel NHL lineup options. Mark is averaging over 18 FanDuel NHL points per game so far this season, his lowest point total is currently at eight.  Scheifele is getting at least one block per game and three or more shots on goal.  Mark's line, along with Blake Wheeler, has been dynamic to start the season, leading to two goals and an assist for Mark over three games.  Tonight, Scheifele has a decent shot at hitting 20+ points again against the Toronto Maple Leafs goalie, Frederik Andersen.  We may even want to do a Scheifele/Wheeler stack.
Auston Matthews ($6,100) only had 4.8 points against the Boston Bruins, his second game of the season.  Along with two shots on goal, he had a block against the Bruins.  The outcome paled in comparison to Matthews first game of his career, last Wednesday against the Ottawa Sentors.  In the game, Auston had four goals, on six shots.  Ask Sidney Crosby how many four-goal games he has (hint, zero).  Matthews ended the game with 57.6 FanDuel NHL points.  I don't expect another outcome like that again today, but Michael Hutchinson and the Winnipeg Jets present an awesome match-up for Matthews tonight.  I smell another money stack coming!
Top Wings
Well, we already gave away one Center/Wing stack, Mark Scheifele and Blake Wheeler ($7,500). Like Scheifele, Wheeler is the top option at wing tonight.  After three games, Wheeler's FanDuel NHL point floor is 15.2 and ceiling is 36.4.  That's a very attractive point range.  With a favorable matchup at home against Toronto and Andersen, the Scheifele/Wheeler line should do well, especially with the man advantage.
The next option isn't actually technically a stack.  As we already discussed, Auston Matthews has a favorable matchup to allow for a bounce-back game.  Matthews is typically on the Maple Leafs first line, and 2nd power play line.  My next favorite wing option is Mitchell Marner ($4,400).  Like Auston, Mitchell is a very impressive 19 year-old talent on the Toronto Maple Leafs.  However, Marner is typically on the 2nd line, and the 1st line for the power play.  So they're not necessarily stacking tonight.  But, I think each young player has a great option to roll tonight.  Also, Marner hasn't really stumbled much since the start of the season, piling up 23.2 FanDuel NHL points last game against the Burins.  One or both of these young Maple Leafs will have a great night!
Rounding out the wings is another, true, stack.  Rick Nash ($6,400) is off to a slow start for the New York Rangers, but he was able to put one in the net, on just one shot, and had two blocks in the Rangers last game against the Sharks.  Nash will be playing alongside Chris Kreider ($6,500) who's been absolutely on fire this season.  Kreider has one goal and one assist in every game.  Chris also had seven, seven, and four shots in the last three games.  If Kreider stays hot against the Red Wings tonight, this combination could be explosive!
Top Defense
Typically, we like to target high scoring, and somewhat expensive, defensivemen for our lineups. However, those options are limited tonight, and we're already stacked at center and wing, and as we'll discuss in a minute, we're going after a top goalie option as well.  So at defense, we want to find our best affordable options tonight.
Morgan Rielly ($4,300) is of to a solid start, and is the 4th most expensive defensiveman in tonight's FanDuel NHL lineup options.  Rielly is another Maple Leaf option, who should have a solid night against the Jets Hutchinson, in-goal.  After two games, Morgan has an assist in each, two shots on goal, and five blocks.  So getting 10+ points for $4,300 is a solid bargain.
Opposite Morgan, is Toby Enstrom ($3,600).  Enstrom started the season off with a bang, scoring 18 FanDuel NHL points against the Carolina Hurricanes, with two assists and one blocked shot. But, Toby followed that game up with zero and 4.8 points, respectively.  So Enstrom is inconsistent and certainly has some risk.  But I like that the Jets have kept Toby on the ice for over 20 minutes per game.  He'll have some blocked shots, and maybe an assist or two.  Not bad for only $3,600.
Top Goalie
Among the four expected goalies tonight, Henrik Lundqvist ($9,100) is easily the best in the group.  Lundqvist is one of the best goalies in the NHL, often viewed as a stone wall in front of the goal by even some of the best goal scorers.  But, Henrik has struggled to start the 2016-2017 season.  In the Rangers first game, Lundqvist piled up 20 points in a win over the New York Islanders.  But the Rangers next lost in St. Louis to the Blues, and Lundqvist has zero points. Henrik only gave up three goals, but took the loss.  The Rangers defense was able to limit shots on goal to 15, but three slipped past Henrik for a win.
After taking a day off against the Sharks, Lundqvist is expected back in the net.  He is 1-1, but isn't giving up too many goals.  However, he needs to increase his save percentage, currently below .900.  That's very uncharacteristic of Henrik and I suspect he'll begin to bounce back tonight. Paying $9,100 isn't a bad price for a likely 20 points at home against the Red Wings.  Tonight also happens to provide many value options, making Lundqvist a must start.
Always check NHL lineups throughout the day when playing FanDuel NHL.  As a fan, you likely know the league isn't overly forthcoming with injury news, and players are often scratched at the last minute with little information.  Also, goaltenders are never a sure thing.  Good Luck today Fanduelers!
This article originally appeared on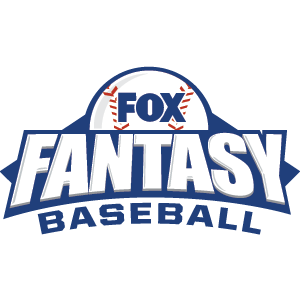 FOX Fantasy Baseball
Join or Create a Free League
Play Now!