FanDuel NFL: Wide Receivers Week 6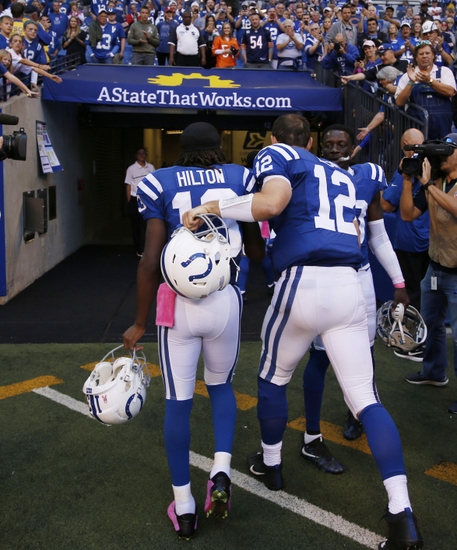 FanDuel NFL: Wide Receivers Week 6 is a column highlighting the best player, most affordable, and best value options for your FanDuel NFL lineups focusing on salary versus expected points. The intention of this article is to help you build your FanDuel NFL lineup for the most likely big payday each week.
I like to lean on FantasyPros for weekly point projections, the information is a result of consensus from many fantasy football experts.  I check the point projection results, which update daily, with the salary set by FanDuel for players each week.  Entering week 6, we'll continue to see fluctuations as receivers rise and fall throughout the season.   A reminder, the Minnesota Vikings and Tampa Bay Buccaneers are on a 'bye' this week.  So top receiver options like Stefon Diggs and Mike Evans are not in play for week 6.
To help you optimize your FanDuel NFL lineups each week, we're focusing on the Most Points, Best Affordable, and Most Value options.  This article will focus on the Wide Receiver position. Here's a brief description of each category:
Most Projected Points – Evaluation of top projected point options from FantasyPros
Best Affordable – Your most affordable, best player, options leaving you with enough money for good players in other positions
Most Value – Identify the cheapest players with the highest upside
Now, let's take a look at the players everyone's targeting:
Most Projected Points – WR
Antonio Brown ($9,700 / 19.2) may be the top option weekly this season, for good reason.  Brown is 18.64 FanDuel NFL points per game this season.  Antonio exceeded 100 yards in two of five games, but also has five touchdowns in five games, scoring two TD's twice this year.  But, there's some cause for concern in using Brown weekly.  First, you're paying a premium for the top wide receiver in the NFL, $9,700.  This limits your options in other roster spots.
Last week, Sammie Coates was the top WR option, not Brown.  Ben Roethlisberger has been targeting Coates deep all season, and they seem to be landing on the same page now. So targets may move away from Brown.  This week, the Steelers are playing the Miami Dolphins, in Florida.  Don't get too excited about that.  Miami is 16th in the NFL defending receivers and has given up eight TD's to WR's this year.  Each are in the middle of the pack for the NFL.  Last week's Jets were a worse pass defense. The Steelers offense may struggle on Sunday.
While Brown may not seem like the best of the top five options, he still might be the best.  Allen Robinson ($8,600 / 15.7) checks-in at number two, with three touchdowns in the last too games it does seem like he's starting to find his 2015 season groove again.  However, the Chicago Bears pass defense is undervalued.  They're only giving up 240 passing yards per game, 12th in the NFL, and after six weeks of football, have the Bears have only given up six passing touchdowns.  Allen isn't a lock to get 10+ points and $8,600 is expensive for that much risk.
The New England Patriots pass defense has similar stats to the Bears, 18th in passing yards and only seven passing touchdowns in six games.  So while A.J. Green ($8,400 / 15.3) had great games against the Jets and Miami Dolphins, he may continue to struggle this week against the Pats, much like his sub-par performance last week against Dallas.
We continue to be underwhelmed by Odell Beckham Jr ($8,300 / 15.0) in 2016.  As I wrote about in my pre-season rankings, I was worried about how quickly Beckham fell toward the end of last season, as defense backs realized they could easily get into his head.  That hasn't changed much this season, and Beckham continues to be very pricey, and low output, option.  Odell isn't a great option against a very good Baltimore Ravens defense this week.
Jordy Nelson ($8,300 / 14.7) has at least one touchdown in every game this season for the Green Bay Packers.  That's impressive, but not too surprising.  Packers fans and fantasy owners really missed Jordy last year, and we're all glad he's back.  The Dallas Cowboys are a formidable opponent, and Morris Claiborne is developing into a top cornerback in the NFL.  But among the top five WR options, Nelson is not only your best bet for points, but your most affordable as well.  Plug Nelson into all of your lineups this week, as long as you can afford him.
Best Affordable – WR
Last week, in San Francisco, Larry Fitzgerald ($7,400 / 14.1) had a two touchdown and 20 FanDuel NFL point day against the 49ers.  That was Fitzgerald's second two touchdown game of the season, the first being against the Patriots.  The Cardinals offense may be struggling this season, but along with David Johnson, Fitzgerald is still a fantasy diamond in the rough.  Larry is getting over 5 receptions per game, has never had less than 60 yards in a game this season, and now has five TD's in five starts.  
This week, Larry is facing a New York Jets defense who's surprisingly one of the worst in the NFL.  The Jets have given up almost 320 passing yards per game, 31st in the NFL, and 12 touchdowns over six weeks, at least two per game.  With a very affordable $7,400, Fitzgerald is one of the best WR options this week and he allows you to use salary on more expensive plays in other lineup spots.  Plug Larry Fitz into every lineup this week!
Most Value – WR
With all of the injuries to the Chicago Bears wide receivers, we all knew someone had to step up. Cameron Meredith ($5,400 / 10.2) turned out to be that option.  In Indianapolis, against the Colts, Meredith had nine receptions, 130 yards, and a touchdown.  However, Cameron struggled to hold onto the football, fumbling twice.  But, the Bears are struggling to get their top talented wide receiver, Alshon Jeffrey, the football.  So as a starting wide out opposite Jeffrey, Meredith is expected to get many looks again this week.
The Jacksonville Jaguars pass defense has been solid this season, giving up only just over 216 yards per game, 7th in the NFL.  The Jags are also only giving up just over one receiving touchdown a game, so this is a game were Meredith could avoid the end zone.  So there's plenty of risk with this play.  But with a rock-bottom price of only $5,400, Meredith is worth a throw-away option in your lineup to afford bigger salaries in other spots.
Wrapping up, if you can afford Jordy Nelson, this is a great week to plug him into your lineup as a top WR. Larry Fitzgerald is a must play and affordable option.  And Cameron Meredith is worth another shot in week 6..  Good Luck FanDulers!
This article originally appeared on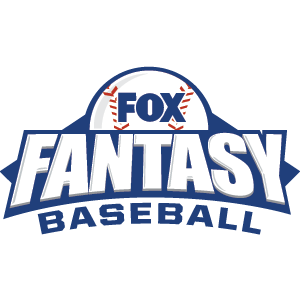 FOX Fantasy Baseball
Join or Create a Free League
Play Now!