FanDuel NFL: Wide Receivers Week 2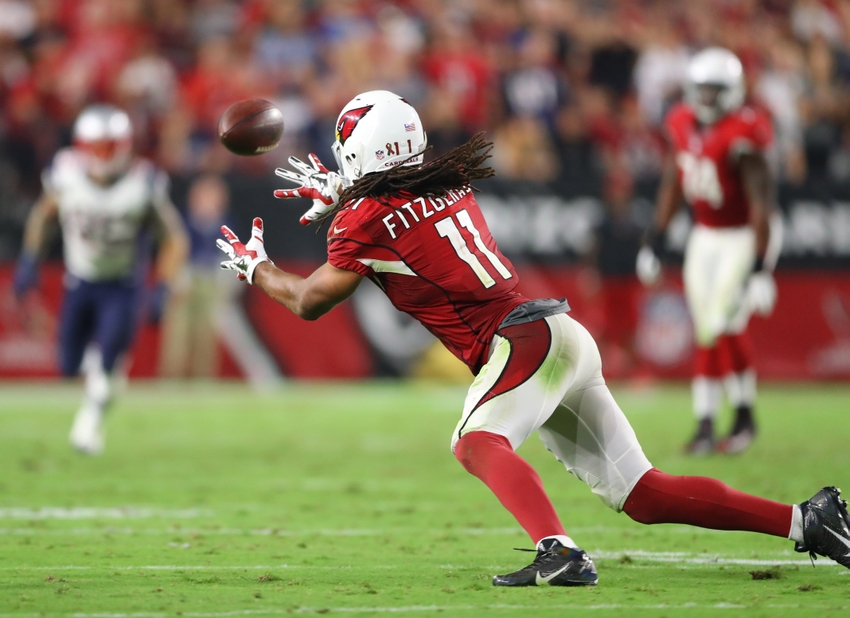 FanDuel NFL: Wide Receivers Week 2 is a column highlighting the best player, most affordable, and best value options for your FanDuel NFL lineups focusing on salary versus expected points. The intention of this article is to help you build your FanDuel NFL lineup for the most likely big payday each week.
I like to lean on FantasyPros for weekly point projections, the information is a result of consensus from many fantasy football experts.  I check the point projection results, which update daily, with the salary set by FanDuel for players each week.  Entering week 2, we should start to see salaries settle into a more reasonable point for many players.  However, some players may still be over/under valued based on their week 1 results.
To help you optimize your FanDuel NFL lineups each week, we're focusing on the Most Points, Best Affordable, and Most Value options.  This article will focus on the Wide Receiver position. Here's a brief description of each category:
Most Projected Points – Evaluation of top projected point options from FantasyPros
Best Affordable – Your most affordable, best player, options leaving you with enough money for good players in other positions
Most Value – Identify the cheapest players with the highest upside
Now, let's take a look at the players everyone's targeting:
Most Projected Points – WR
For $9,100, Odell Beckham Jr. probably felt like an over priced disappointment last Sunday.  Odell had eight targets last week, but only four receptions.  Beckham was able to turn those four receptions into 73 yards, which isn't a bad day for a receiver.  However, compared to what we're now use to out of Beckham, it was not as great as expected.  Odell also had zero touchdowns. The Dallas defense was able to keep Beckham mostly in check all game.  If only the Giants were to play a defense with a terrible secondary one week…oh hello New Orleans Saints!
The upcoming Giants/Saints game should have many Fantasy owners excited.  For any Giants owners, or FanDuel players considering playing Giants players, the Oakland Raiders offense scorched the Saints secondary last week.  That shouldn't be too surprising, as most games with the Saints dating back to the beginning of last year, have been shoot-outs.  But if anyone recalls the 52-49 Saints win over the Giants last year, you're very excited about Odell Beckham this week.  Beckham had eight receptions, 130 yards, and three touchdowns.  In FanDuel terms, that's a payload player right there!  So even though Beckham only had 9.3 points last week, he's well worth the $9,400 salary for week 2.  Beckham is FantasyPros top projected points at WR this week, 18.9 points.  Find a way to afford Odell Beckham Jr. in your lineups this week!
The remaining guys in the top five for projected points at WR will likely surprise no one.  Antonio Brown ($9,200 / 17.9) had a field day against the Redskins and is taking his show, with Big Ben, back home to Pittsburgh against the Bengals.  I expect Brown to do well, but maybe not as well as in DC.  Julio Jones ($9,300 / 16.9) had a decent game against the Bucs last week (14.6 points), although disappointing compared to expectations.  But after watching the Saints run all over Oakland, I expect Jones will do well in Oakland as well.
A.J. Green ($8,900 / 15.4) did some work on Revis Island in New York last week.  Green had 30 FanDuel NFL points, 2nd most of all WR's (Brandin Cooks had 30.4).  Green could be in for a big year after tearing apart of very solid Jets secondary.  A.J. is projected to hit 15.4 points in Pittsburgh.  I'm not sure if that's generous enough.  If you can afford to pair Green with Beckham, do it!
Finally, DeAndre Hopkins has been quietly solid.  Hopkins dropped 13.9 points last week against the Bears struggling defense last weekend.  Hopkins is less pricey than the top four, at $8,300, and is a decent option against the Kansas City Chiefs.  
Best Affordable – WR
Not cheap, but affordable is Alshon Jeffery.  This past week, Alshon had a solid game against the Houston Texans totaling 12.5 points, 26th among all wide receivers.  This week, though, Jeffery is facing a Philadelphia Eagles defense who gave up some large gains against a RG3 and Terrelle Pryor duo, not yet really a threat across the NFL.  Also, Jeffery likely will face rookie Jalen Mills, due to injury in the Eagles secondary heading into week 2.  These factors should add up to a big game for the star wide receiver in Chicago.  
Jeffery is projected to pile up 13.9 points, 6th among all wide receivers.  Considering Alshon's salary is 11th among all WR's, at $7,800, that seems like a solid value.  Paying over $1,000 less for a WR with potential for top five most points is always one of your best FanDuel NFL options in the wide receiver position.
Brandon Marshall only had 4.7 points against a very good Cincinnati Bengals defense.  I expect Marshall should bounce back against an overrated Buffalo Bills defense this Thursday.  Marshall continues to have big-play potential each game, and is relatively affordable at $7,600 this week. FantasyPros agrees, projecting Brandon to get 13.2 points this week, 10th among all wide receivers.
Most Value – WR
Heading into the 2016 season, we had little reason to be excited about Jordan Matthews.  In 2015, Matthews was solid, but not impressive.  Also, after the Philadelphia Eagles traded away mediocre quarterback Sam Bradford to the Vikings and turned their attention to Rookie Carson Wentz as the starter, we became even more concerned about Matthews as a FanDuel NFL option.
We've never really seen Jordan and Carson together in a live NFL game, until this past Sunday. Yes, the Eagles played a dreadful Cleveland Browns Defense.  But it's hard to deny Carson was looking for Jordan many times in each drop-back play.  Wentz ended the game targeting Matthews 14 times, the 2nd most of all wide receivers this past weekend.  Jordan hauled in seven receptions for 114 yards and a touchdown.  Matthews finished the day with 20.9 points, 6th among all WR's in week 1.  This week, FantasyPros has Jordan projected to haul in 12.1 points, on a very cheap $6,900 salary.  But if Wentz targets Matthews 10-15 times against the Bears, I suspect Jordan could have well over 12 points, so there's upside in this play.  On a $6,900 salary, this seems like a bargain play!
Two other great bargains this week are Marvin Jones ($6,500 / 11.3) and Michael Crabtree ($6,200 / 10.8).  As we talked about last week, Marvin was a steal at $5,500.  As a result, if you played Marvin Jones you earned 10.5 points on a very cheap salary.  He's more expensive now, but should do as well or better against the Titans.  He's still relatively cheep too.  Crabtree had a field-day against the Saints, 14.2 points and 19th among all WR's, and should continue his tear against the Falcons in Oakland.  Either one is the best value pairing if you can't afford Jordan Matthews.
Wrapping up value, we should revisit Alshon Jeffery one more time.  Jeffery is projected to pull in near top five FanDuel NFL points for WR's and has a mid-range salary of only $7,800.  Alshon is my favorite wide receiver pick of the week.
This article originally appeared on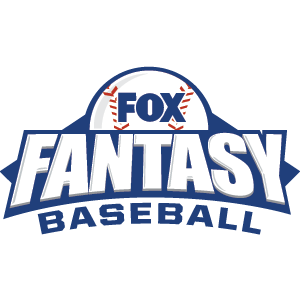 FOX Fantasy Baseball
Join or Create a Free League
Play Now!