FanDuel NFL: Week 11 Lineup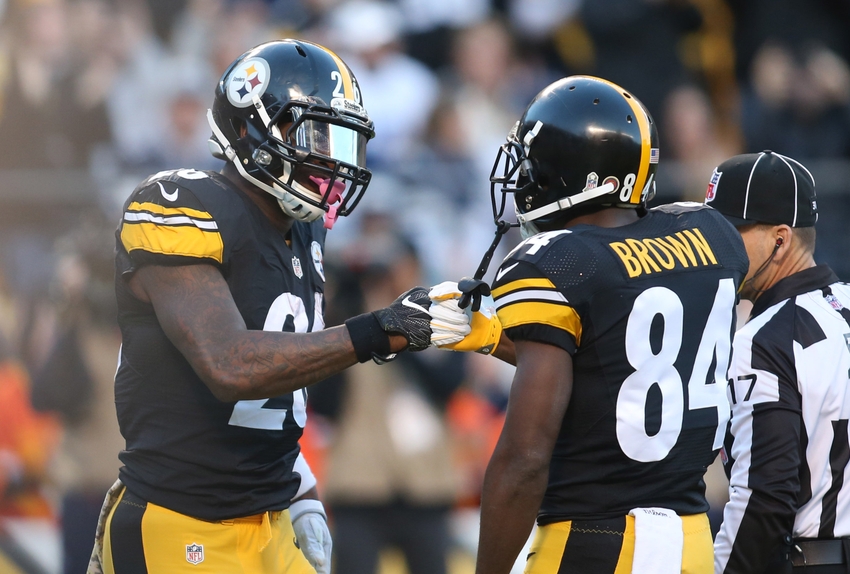 FanDuel NFL: Week 11 Lineup is a column highlighting the best player options for your FanDuel NFL lineups focusing on salary and expected points considering opposing matchups each week. The intention of this article is to help you build your FanDuel NFL lineup for the most likely big payday each week.
This week, we're taking a different approach to our FanDuel NFL guidance.  We'll take a look at the best option for each position and offer 'hand-off' options as well, for when you want to fade the best available options.
These lineup options are for the Sun1pm through Monday Night Football Slate.  However, you could use these options for many slates offered by FanDuel NFL.  Also, keep in mind there are four teams on a bye week, for week 11; Falcons, Broncos, Jets, and Chargers.
Now, let's take a look at the players we're targeting for quarterback:
FanDuel NFL Week 11 – QB
For week 11, I'm going with Kirk Cousins ($7,600) at quarterback.  You like that?!  After ten weeks of NFL football, Cousins is averaging 18.5 FanDuel NFL points per game, 16th among all starting quarterbacks.  Cousins has some decent targets at wide receiver in Pierre Garcon and former Duke Blue Devil stand-out Jamison Crowder.  But the Redskins are also loaded with talent at tight end, with Vernon Davis filling in nicely for Jordan Reed.
The Redskins are playing the Green Bay Packers, in Washington, DC.  Looking at the PFF Analysis (Pro Football Focus) of Kirk for week 11, you can see Cousins is facing a tough defense, 6th in the NFL.  However, the Packers Pass Coverage is 31st in the NFL.  Last season, Cousins had two touchdowns, one rushing and one passing, along with over 300 yards passing against the Packers.  In 2015, the Packers defense performed better than they are in 2016.  Cousins should yield 18+ points today, on a very reasonable $7,600 salary.
FanDuel NFL Hand-Off QB Options:
Ben Roethlisberger ($8,400 / CLE)
Aaron Rodgers ($9,100 / WAS)
FanDuel NFL Week 11 – RB's
Averaging 19.3 FanDuel NFL points per game, Le'Veon Bell ($9,100) is 5th among all running backs in points-per-game through ten weeks of the season.  Last wee, Bell had 29.9 FanDuel NFL points, landing 2nd among all running backs in points, only behind Ezekiel Elliott (39 FanDuel NFL points).  This week, Bell and the Pittsburgh Steelers are playing in Cleveland, against the Browns. After ten NFL weeks of football, the Browns have yet to win a football game.  That's likely, in part, due to their dreadful run defense.  The Browns are 26th in run defense.  This week, they're facing the Steelers 4th ranked run offense, leading us into a fantastic matchup for Le'Veon Bell.  Plug Bell into any lineup you build this weekend!
Searching for another fantastic matchup for running backs, we look no further than Spencer Ware ($7,700).  This week, the Kansas City Chiefs play at home against the Tampa Bay Buccaneers.  Jameis Winston and the Bucs offenses have been entertaining this season, keeping the Buccaneers in football games.  However, their run defense is 32nd, last, in the NFL after ten weeks.  Spencer Ware, again the lead back for the Chiefs, should have a fantastic day at home against a terrible Bucs run-stopping group.
FanDuel NFL Hand-Off RB Options:
David Johnson ($8,300 / MIN)
LeSean McCoy ($7,500 / CIN)
DeMarco Murray ($8,500/ IND)
FanDuel NFL Week 11 – WR's
Averaging 17.8 FanDuel NFL points per game through ten weeks, 2nd in the NFL among all wide receivers, Antonio Brown ($8,900) is often a top target for FanDuel NFL players.  This week, the Pittsburgh Steelers are playing in Cleveland against the Browns.  Last week I mentioned how a more appealing option would be the Browns.  Here it is!  The Browns are in the bottom of all pass defense categories.  This is a great matchup for the Steelers passing game, and Brown should be in every one of your lineups.
Julian Edelman ($6,100) is having a sub-par season so far this year, but that is mostly due to a delay in timing of Tom Brady's arrival to the NFL this season.  After Brady's ridiculous suspension ended, it took a few games for Brady and Edelman to regain their connection on the field.  The connection appears to be back.  Against the Browns this weekend, Edelman should benefit early and often.  He's a great value play with only $6,100 salary.
Again Carson Wentz isn't exactly lighting up the Eagles Offensive passing stats, he's been careful with the football and efficient for a rookie QB.  Wentz and Jordan Matthews ($5,800) connect often, making Matthews an intriguing weekly FanDuel NFL WR option.  However, like many of the Eagles WR's, Matthews seems to have an issue with dropping passes.  Often in the end zone.  But Matthews is still the best WR option on a football team who will continue to pass often.  This week, the Eagles don't have a great pass coverage matchup.  However, the Seahawks are 21st in pass rush.  As the Vikings found out, a great defense who can't pass rush the young Eagles QB enough, will struggle to prevent them from opportunities to score.  This game will be surprising, and Matthews has surprising upside.
FanDuel NFL Hand-Off WR Options:
A.J. Green ($8,200 / BUF)
Mike Evans ($8,000 / KAN)
T.Y. Hilton ($7,900 / TEN)
FanDuel NFL Week 11 – TE/K/DST
Martellus Bennett ($5,200) is a solid tight end with one of the greatest of all time passing to him, Tom Brady.  This week, the Patriots are playing a 49ers defense ranked 31st in the NFL.  The 9ers are also 23rd in pass rush.  Brady should have plenty of time to find Bennett is key spots, hopefully around the end zone.
Kicker: Stephen Gostkowski ($4,900 / SF)
Gostkowski should have a 'field day' against the horrendous San Francisco 49ers football team.
Defense: Minnesota Vikings ($4,500 / ARI)
The Minnesota Vikings have taken several steps back since their stellar start through the first five games of the season.  Fortunately for the Vikings, they're playing an Arizona Cardinals offense who is also now struggling with the passing game.  The Vikings should prevail at home against a struggling Cardinals offense.
This lineup should land us with $200 salary left, and roughly 135 points.  As always, keep an eye on the injury reports, with some injury concerns for our lineup options each week.  Good Luck FanDulers!
More from Fantasy CPR
This article originally appeared on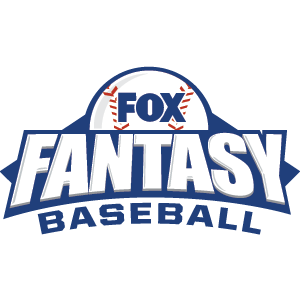 FOX Fantasy Baseball
Join or Create a Free League
Play Now!