FanDuel NFL: Week 10 Lineup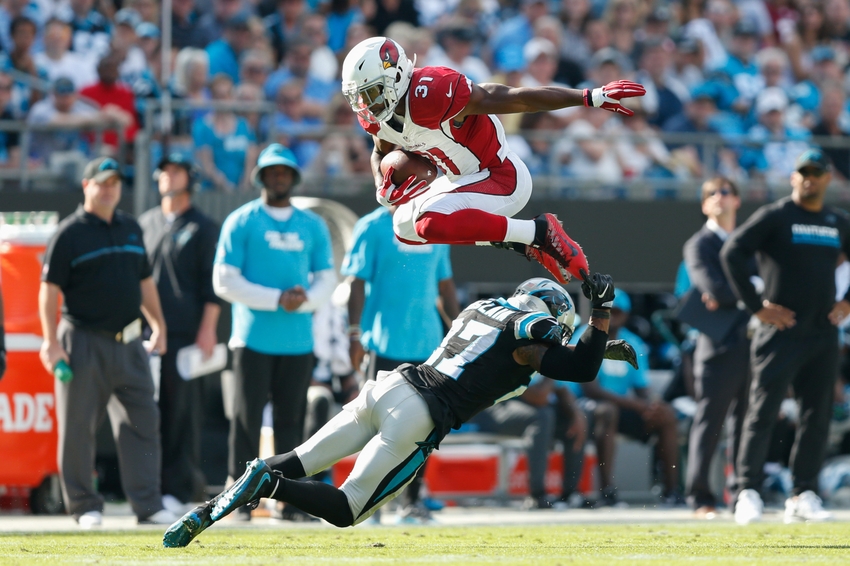 FanDuel NFL: Week 10 Lineup is a column highlighting the best player options for your FanDuel NFL lineups focusing on salary and expected points considering opposing matchups each week. The intention of this article is to help you build your FanDuel NFL lineup for the most likely big payday each week.
This week, we're taking a different approach to our FanDuel NFL guidance.  We'll take a look at the best option for each position and offer 'hand-off' options as well, for when you want to fade the best available options.
These lineup options are for the Sun1pm through Monday Night Football Slate.  However, you could use these options for many slates offered by FanDuel NFL.  Also, keep in mind there are four teams on a bye week, for week 10; Bills, Lions, Colts, and Raiders.
Now, let's take a look at the players we're targeting for quarterback:
FanDuel NFL Week 10 – QB
Despite the Carolina Panthers struggles, Cam Newton ($7,800) remains a strong candidate for weekly FanDuel NFL play.  Newton is the true duel-threat quarterback in the NFL.  He provides the ideal fantasy points with both ground and passing each game.  Through nine weeks, Cam is averaging 20 FanDuel NFL points per game, 7th among all quarterbacks.
The Panthers are playing the Kansas City Chiefs, at home in Carolina.  Looking at the PFF Analysis (Pro Football Focus) of Cam New for week 10, you can see Newton is facing a tough defense, 10th in the NFL.  However, their defense is stellar against the pass (7th), but not as great against the passing rush (16th).  Newton should be able to keep the passing lanes open in the middle of the field, especially to targets like Greg Olsen, as he's a constant threat to tuck the ball and run. So for FanDuel NFL players, Newton should be able to land at or above his 20 FanDuel NFL points per game, and give us a great return on our $7,800 salary investment.
FanDuel NFL Hand-Off QB Options:
Jameis Winston ($7,800 / CHI)
Aaron Rodgers ($9,000 / TEN)
FanDuel NFL Week 10 – RB's
Averaging 21.8 FanDuel NFL points per game through nine weeks, David Johnson ($9,400) should be on the top of everyone's running backs target list.  We already talked about how Newton is your ideal duel-threat QB, and DJ is your ideal duel-threat RB.  Johnson is a fantastic pass-catching running back, totaling over 400 receiving yards on 35 receptions after nine games.  That matches his entire 2015 rookie season.  DJ also has over 700 yards rushing and eight touchdowns after nine weeks.  In week 10, the Cardinals are playing San Francisco 49ers at home.  I could probably just stop there, and you're convinced.  The 9ers are 28th against the pass and 31st against the run.  David Johnson should have his best game all season, at home against S.F. this week.  He's a must-have in all FanDuel NFL lineups!
DeMarco Murray ($7,400) has battled a toe injury and was limited in practice so far this week.  However, the Tennessee Titans rookie backing running back Derrick Henry has been out of practice with an injury as well, and the Titans are going to be eager to keep Murray on the field, at home against the Packers this weekend.  Murray has surprised many, averaging 19.2 FanDuel NFL points per game this season, 3rd in the NFL.  The Packers have a fantastic defense, but they're also facing a run-blocking offense, 2nd in the NFL, who's been able to get Murray moving in the ground game, and into the end zone, against practically everyone.
FanDuel NFL Hand-Off RB Options:
Le'Veon Bell ($8,100 / DAL)
Melvin Gordon ($8,300 / MIA)
Darren Sproles ($5,100 / ATL)
FanDuel NFL Week 10 – WR's
Averaging 16.6 FanDuel NFL points per game through nine weeks, 4th in the NFL among all wide receivers, Antonio Brown ($8,600) is often a top target for FanDuel NFL players.  This week, the Pittsburgh Steelers are playing at home against the Dallas Cowboys.  At first glance, this doesn't seem like an appealing matchup for Brown.  The Cowboys are 1st in WR coverage so far this year. However, the Cowboys are 31st in pass rush, and the Steelers are 4th in blocking for the pass. Ben Roethlisberger is going to have plenty of time in the pocket to find Antonio, and 16-20 points is very possible week 10, on a reasonable $8,600 salary.
Alshon Jeffery ($7,200) finally found the end zone last week!  Jeffery has seen only about seven to eight targets per game this season, less than 2015.  However, Alshon is quietly still racking up receiving yards while the Chicago Bears actively work through quarterbacks because of injury and poor play.  Last week, Cutler and Jeffery seemed to be on the same page often.  This week, the Bears continue to improve their passing game in a great matchup against the Tampa Bay Buccaneers.
While Carson Wentz isn't exactly lighting up the Eagles Offensive passing stats, he's been careful with the football and is very efficient for a rookie QB.  Wentz and Jordan Matthews ($5,900) try to connect often, making Matthews an intriguing weekly FanDuel NFL WR option.  However, like many of the Eagles WR's, Matthews seems to have an issue with dropping passes.  Often in the end zone.  But Matthews is still the best WR option on a football team who will continue to pass often.  Also, the Eagles have a decent matchup against an Atlanta Falcons pass D who's performed sub-par so far this year.
FanDuel NFL Hand-Off WR Options:
Mike Evans ($8,500 / CHI)
A.J. Green ($8,700 / NYG)
Julio Jones ($8,800 / PHI)
FanDuel NFL Week 10 – TE/K/DST
Lance Kendricks ($4,500) is averaging around seven FanDuel NFL points per game.  Kendricks is 14th in the NFL, among all tight ends, with 42 targets already this season, and 12th with 31 receptions.  Lance has over 300 yards, exceeding last year's total already in 2016, and a touchdown.  This week, the L.A. Rams are playing a New York Jets team who can not stop the passing game, and are giving tight ends open space on the field.  Kendricks has a fantastic matchup for a bargain $4,500 salary this week.
Kicker: Chris Boswell ($4,600 / DAL)
Expect the Pittsburgh Steelers to be in scoring position often for Boswell, at home in Pittsburgh this weekend.
Defense: San Diego Chargers ($4,600 / MIA)
The Chargers are playing the Miami Dolphins this weekend, ranking 20th in total offense in the NFL, and 29th in passing offense.  If they can contain Jay Ajayi, they're in for a great day for FanDuel NFL players.
This lineup should land us with no salary left, and roughly 130 points.  As always, keep an eye on the injury reports, with some injury concerns for our lineup options each week.  Good Luck FanDulers!
More from Fantasy CPR
This article originally appeared on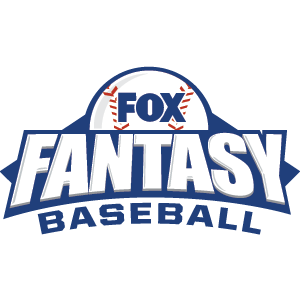 FOX Fantasy Baseball
Join or Create a Free League
Play Now!