FanDuel NFL: Thanksgiving Lineup
FanDuel NFL: Thanksgiving Lineup is a column highlighting the best player options for your FanDuel NFL lineups focusing on salary and expected points considering opposing matchups each week. The intention of this article is to help you build your FanDuel NFL lineup for the most likely big payday each week.
To begin our our FanDuel NFL guidance, we'll look at the best option for each position and offer 'hand-off' options as well, in the case that you'd want to fade the best available options.
These lineup options are for the Thursday, Thanksgiving Day, Football Slate only.  However, you could use these options for a broader Thursday through Monday set of FanDuel NFL slates as well.
Now, let's take a look at the players we're targeting for quarterback:
FanDuel NFL Thanksgiving Day – QB
I know what you're probably thinking, Sam Bradford ($6,700), you have got to be kidding me!  But this isn't a joke.  Just wait until you see our running backs.  Yes, there are several better options at quarterback.  However, the FanDuel NFL point margin between Bradford and Roethlisberger, Luck (if he plays), Cousins, or Prescott is going to be immaterial compared to the difference in point yields for running back.  So I'm looking for the best option that QB, to leave me with enough salary for big plays at running back, since there's a huge drop-off after our top two options.
Now that you're probably over the shock of the suggesting for QB, here are some very important facts to consider for this matchup.  The Vikings are playing the Detroit Lions.  The Lions defense is giving a quarterback rating to opposing QB's of 108.5, the worst in the NFL.  Quarterbacks are completing 73% of their passing against the Lions pass defense.  PFF has the Lions pass defense ranked 31st in the NFL, pass coverage ranked 26th, and pass rush ranked 28th.  So, if Bradford has an opportunity to shine this season, this is it.  Bradford, will give you big play options throughout your lineup while yielding a solid return on investment.
FanDuel NFL Hand-Off QB Options:
Ben Roethlisberger ($8,500 / CLE)
Kirk Cousins ($7,400 / WAS)
FanDuel NFL Thanksgiving Day – RB's
Averaging 20.8 FanDuel NFL points per game, Le'Veon Bell ($9,500) is 2nd among all running backs in points-per-game through eleven weeks of the NFL season.  Last week, Bell had 30.1 FanDuel NFL points, landing 2nd among all running backs in points, only behind David Johnson (31.5).  On Thanksgiving night, Bell and the Pittsburgh Steelers are playing in Indianapolis, against the Colts.  The Colts are near the bottom of the NFL in all defense categories, including 30th in Run Defense.  Bell and the Steelers should have a fantastic day on the ground Thanksgiving night.  Plug Bell into any lineup you build this weekend!
The last time Ezekiel Elliott ($8,600) and the Dallas Cowboys played the Washington Redskins, was September 19th, the 2nd week of the NFL season.  Elliott was still trying to get his feet on the ground, and struggled at times, with two fumbles.  Zeek has fumbled only once, since.  Elliott had over 80 yards on the ground and a touchdown that game too, totaling 13.7 points.  From there, he exploded onto the NFL center stage.
Now entering week 12, the Redskins passing defense has developed well, but they're in the bottom-half of the league defending the run.  But, defense is somewhat irrelevant for Elliott this season.  The difference between playing a good run defense and bad run deference is somewhere between 15 and 40 FanDuel NFL points.  A Bell/Elliott combo should be a dream running back combo for your Thanksgiving Day FanDuel NFL lineup!
FanDuel NFL Hand-Off RB Options:
Frank Gore ($6,500)
Theo Riddick ($6,400 / MIN)
Matt Asiata ($5,900 / DET)
FanDuel NFL Thanksgiving Day – WR's
The Indianapolis Colts stud wide-out T.Y. Hilton ($8,100) is quietly emerging as a top five wide receiver in the NFL.  Entering this week, Hilton is averaging 14.7 FanDuel NFL points per game, 5th among all wide receivers, just ahead of Odell Beckham, Jr.  The Colts are likely sitting Andrew Luck (Concussion Protocol) for Turkey Day, so there's risk with this play as Scott Tolzien could be manning the snap under Center.  Still, Hilton will be his number one target all night.  
The Colts are playing a Steelers pass defense who's improved throughout the season, but they're still only 24th in the NFL in passing yards and 16th in QBR (92.1).  At a minimum, Hilton will likely get around ten targets, with five to eight receptions and 80+ yards.  He's going to pull in around 14+ FanDuel points while still allowing you to afford the Bell/Elliott combo at running back.
To round out our wide receivers are Stefon Diggs ($6,600) and Golden Tate ($6,000).  The Minnesota Vikings are playing the Lions in Detroit.  The last time these teams squared off, week nine, the Lions took the win in a shoot out between Diggs and Tate.  Stefon led Viking receivers with 13 receptions and 80 yards, but no touchdowns.  Tate lead the Lions receivers with 11 receptions, 79 yards, and a touchdown.  Aside from the Vikings ending their losing streak, not much has changed between these two teams.  They're another great combination for our line.
However, keep an eye on Stefon Diggs injury status.  He has been limited in practice and is questionable to play.  If Diggs is out, or appears he's going to be limited in the game, pivot over to Adam Thielen ($6,200).  Thielen has a couple of touchdowns the last couple of weeks and would benefit from Diggs standing on the sidelines.  Also, this could give you an opportunity to upgrade from Hilton to Antonio Brown.
FanDuel NFL Hand-Off WR Options:
Antonio Brown ($8,800 / IND)
Dez Bryant ($8,000 / WAS)
Donte Moncrief ($6,900 / PIT)
FanDuel NFL Thanksgiving Day – TE/K/DEF
We like Sam Bradford's matchup against a terrible Detroit Lions pass defense, so Kyle Rudolph ($5,300) is a great value option at tight end.
Kicker: Chris Boswell ($4,700 / IND)
Expecting a shootout in Indianapolis, Chris Boswell should benefit from multiple opportunities for field goals and extra points.
Defense: Dallas Cowboys ($4,400 / WAS)
There aren't great options for defense on Thursday.  Several of the teams are at the bottom of the NFL in some phase of their defense.  The Minnesota Vikings are a clear favorite, but they're playing one of the better offenses in the league on Turkey Day.  However, while the Cowboys passing defense hasn't been great, their run defense is top five.  And we're only using $4,400 of salary.  If they can stop the sub-par Redskins game and force the skins to keep throwing, there's a good chance we can pile up some Redskins offensive errors for a big payday.
This lineup should land us with $100 salary left, and roughly 125 points.  As always, keep an eye on the injury reports, with some injury concerns for our lineup options each week.  Good Luck FanDulers!
More from Fantasy CPR
This article originally appeared on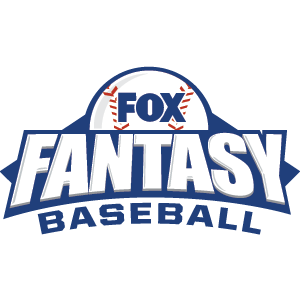 FOX Fantasy Baseball
Join or Create a Free League
Play Now!