FanDuel NFL: Running Backs Week 4
FanDuel NFL: Running Backs Week 4 is a column highlighting the best player, most affordable, and best value options for your FanDuel NFL lineups focusing on salary versus expected points. The intention of this article is to help you build your FanDuel NFL lineup for the most likely big payday each week.
I like to lean on FantasyPros for weekly point projections, the information is a result of consensus from many fantasy football experts.  I check the point projection results, which update daily, with the salary set by FanDuel for players each week.  Entering week 4, we'll continue to see salaries settle into a more reasonable point spread for players.  However, some players may still be over/under valued based on their week 3 results.
To help you optimize your FanDuel NFL lineups each week, we're focusing on the Most Points, Best Affordable, and Most Value options.  This article will focus on the Running Backs position. Here's a brief description of each category:
Most Projected Points – Evaluation of top projected point options from FantasyPros
Best Affordable – Your most affordable, best player, options leaving you with enough money for good players in other positions
Most Value – Identify the cheapest players with the highest upside
Now, let's take a look at the players everyone's targeting: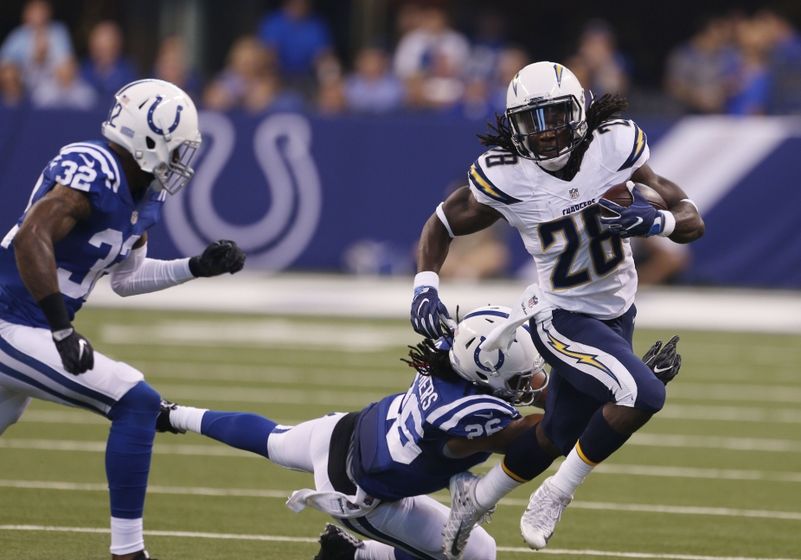 Most Projected Points – RB
He's Back!  Le'Veon Bell ($8,300 / 17.5) will be starting for the Pittsburgh Steelers for Sunday Night Football this week.  Needless to say, many fantasy league owners are excited for Bell's return.  I'm sure many FanDuel NFL players will be itching to put him in lineups.  Bell has the most projected points this week, considering his many talents, previous year's results, and a favorable matchup, that's not surprising.  
The Steelers are at home against the Kansas City Chiefs Sunday night.  The Chiefs rushing defense has given up 123 rushing yards per game, tied with the Washington Redskins for 24th in the NFL.  Bell is a little pricey, the 2nd most expensive running back this weekend.  But, we already know the Steelers can run the ball, given DeAngelo Williams success so far this season.  So if you can afford Le'Veon in your lineups this week, do it.
No In-Editor Preview for 120 Sports Videos
Video Details
ID: 203210068
Source: 120 Sports
The Cardinals offense really struggled against the Buffalo Bills last week, which was surprising. This week, Arizona plays a Rams defense who's 16th in run D so far this year.  That makes David Johnson ($8,700 / 17.5) a risky play as the 2nd most projected points for week 4.  However, DJ is also a big part of the Cardinals passing game, making him more valuable against a run focused defense.  Johnson is also averaging 20.53 FanDuel NFL points per game this year, 2nd among all running backs.  But for this week, against a decent defense, I'd rather not give up that much salary for a potentially mid-range type of point play.
Ezekiel Elliott ($8,100 / 15.1) has the 3rd most projected points and Lamar Miller ($8,200 / 13.7) 5th.  With each going up against mediocre, not bad, run defenses and neither landing in the top 10 in FanDuel NFL points so far this season, I'm not willing to pay the price for either Elliott or Miller.  
Melvin Gordon ($7,600 / 13.8), I love this week.  Gordon isn't necessarily running all over the field, but he's finding the end zone, with 4 TD's over the first three games.  Gordon also had 4 receptions for 43 yards against the Colts last week.  Melvin may become a bigger player in the Chargers passing game as a result of Danny Woodhead's injury.
This week, Gordon is facing a New Orleans Saints defense giving up over 149 rushing yards per game, the worst in the NFL.  The Saints have also given up 6 rushing touchdowns, 2 per game. Only the Redskins are worst, with 7 rushing touchdowns given up over three weeks.  And to cap this off, Melvin's salary is 7th among all running backs and $700+ cheaper than the top options. Gordon is not only a great point option, but a fantastic value this week.
Best Affordable – RB
After three weeks of NFL football, DeMarco Murray ($7,300 / 13.5) is leading all running backs with 20.73 FanDuel NFL points per game.  Murray has been a weekly steal, with a low-to-mid range salary since week 1.  This week, the Murray and the Tennessee Titans line up against the Houston Texas, who likely just lost the heart of their defense, J.J. Watt, to injury for the season. Also, the Texans haven't defended well against the run this year, averaging over 125 rushing yards given up weekly, 26th in the NFL.  
Murray had 89 rushing yards in week 2 against the Lions, and over 100 yards against the Raiders. But what's really spiked DeMarco's value is the passing game. Murray was targeted, on average, over six times a game with around six receptions per game.  Among DeMarco's three touchdowns, two were receiver touchdowns against a very good Minnesota Vikings defense.  At such an affordable salary, $7,300, it makes sense to continue to roll with Murray against a struggling run defense this week.
Most Value – RB
I'm likely in the minority when talking about Charles Sims ($6,500 / 12.2) for week 4.  Let's quickly recap the past three weeks for Sims.  With Doug Martin the starting Tampa Bay Buccaneers running back for week 1, Sims was still able to compile 10 FanDuel NFL points thanks to 32 receiver yards and a touchdown.  In week two, Charles didn't see much action and wasn't worth a play against the Cardinals.  But Doug Martin was hurt and wasn't available for week 3 against the Rams.  That gave Sims an opportunity for week 3.  Against the Rams, Sims had over 100 total yards, a touchdown, and 18 FanDuel NFL points.  That's fantastic value!
This week, the Bucs face a tough Denver Broncos defense, the reigning super bowl champions. However, contrary to popular belief, the Broncos defense has struggled against the run this season.  The Bengals were held to under 200 passing yards, but they had over 140 rushing yards and the Broncos allowed Jeremy Hill to find the end zone twice.  The week earlier, a pass-happy Colts team ran for 83 yards and a touchdown.  And to start the season, while the Broncos mostly shut down Newton's passing game, they gave up 157 rushing yards and a touchdown.  So the Broncos are forcing teams to run, but they're also finding success there.  At this point the season, Denver is 27th in run defense, giving up over 127 yards per game and over 1 rushing TD per game. That's not good.  Sims had a great day against the Rams and there's little reason to believe that'll stop with the Broncos.  At $6,500, Charles is a steal this week and likely won't be heavily owned.
No In-Editor Preview for 120 Sports Videos
Video Details
ID: 203283276
Source: 120 Sports
Wrapping up, a DeMarco Murray and Charles Sims combo may not be the most attractive set of running backs this week, but their match-ups are better than they seem.  The total salary you're giving up will allow you to load up on QB's and WR's this week, a week when some of the big names in the passing game have fantastic match-ups.  This is my favorite pair to play at running back for week 4.
More from Fantasy CPR
This article originally appeared on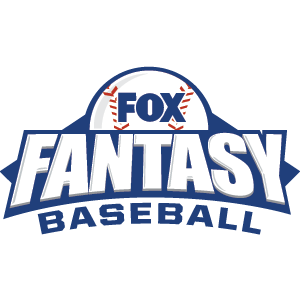 FOX Fantasy Baseball
Join or Create a Free League
Play Now!