FanDuel NFL: Quarterbacks Week 7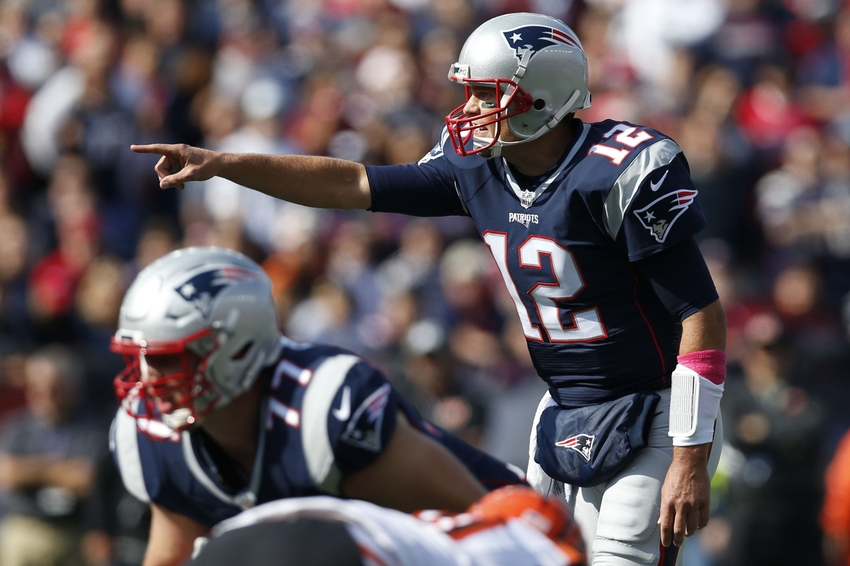 FanDuel NFL: Quarterbacks Week 7 is a column highlighting the best player, most affordable, and best value options for your FanDuel NFL lineups focusing on salary versus expected points. The intention of this article is to help you build your FanDuel NFL lineup for the most likely big payday each week.
I like to lean on FantasyPros for weekly point projections, the information is a result of consensus from many fantasy football experts.  I check the point projection results, which update daily, with the salary set by FanDuel for players each week.  
Entering week 7, we have two teams on a 'bye week,' the Dallas Cowboys and Carolina Panthers. So, you can cross the following two quarterbacks off your list of FanDuel NFL lineup options:
To help you optimize your FanDuel NFL lineups each week, we're focusing on the Most Points, Best Affordable, and Most Value options.  This article will focus on the Quarterback position. Here's a brief description of each category:
Most Projected Points – Evaluation of top projected point options from FantasyPros
Best Affordable – Your most affordable, best player, options leaving you with enough money for good players in other positions
Most Value – Identify the cheapest players with the highest upside
Now, let's take a look at the players everyone's targeting:
Most Projected Points – QB
It should surprise no one that Tom Brady ($9,100 / 21.2) and Matt Ryan ($8,700 / 21.1) are the top projected quarterbacks for week 7.  Brady is averaging 28.44 FanDuel NFL points per game, the most of all quarterbacks.  Tom and the New England Patriots are playing the Steelers in Pittsburgh this week.  The Steelers have been good at home, but they're still giving up 294 passing yards per game, 30th in the NFL.  Tom and the Patriots should have a great day this weekend.  If you can afford Brady, go for it!
Matt Ryan and the Atlanta Falcons are also facing a sub-par passing defense, the San Diego Chargers.  The Chargers are giving up 280 passing yards per game, 24th in the NFL.  Ryan and the Falcons offense should continue to roll at home in Atlanta.
But, Philip Rivers ($7,800 / 20.0) is my favorite option in the top five FantasyPros projected points for Quarterbacks.  The Falcons passing defense has also struggled, tied with the Browns for 26th in the NFL.  Rivers continues to do well in 2016, even with the Chargers Keenan Allen out of the lineup for the rest of the season.  This week, Rivers salary is a very reasonable $7,800.  I love the value considering he's likely to get 20+ points for your lineup.  Play at least one of your lineups with Rivers at QB this week, he's worth it!
The Kansas City Chiefs have a good passing defense this year, 12th in the NFL.  But few teams have found ways to slow down Drew Brees ($8,500 / 19.9).  Brees is 3rd among all quarterbacks with 24.07 FanDuel NFL points per game.  He's not a bad play this week, but you have better options.
Andrew Luck ($8,200 / 19.8) is starting to climb up the top ten FanDuel NFL points per game for quarterbacks, now 7th with 21 points/game.  But like Brees, Luck is facing a difficult passing defense.  The Colts are playing in Tennessee against the stellar Titans defense, 11th in the NFL against the pass.  Andrew may struggle this week, and at $8,200, you're better off saving $400 and going with Rivers for week 7.
Best Affordable – QB
The two worst passing defenses in the NFL are the Oakland Raiders (32nd) and New Orleans Saints (31st).  The Raiders and Saints are giving up over 300 passing yards per game.  Also, each team has a dynamic offense, keeping them in games and engaging in shootouts.  These scenarios are fantastic for FanDuel NFL QB options.
This week, Blake Bortles ($7,400 / 18.1) and the Jacksonville Jaguars face the Raiders and Alex Smith ($7,200 / 17.4) and the Kansas City Chiefs take on the Saints.  Even thought Bortles had some great games this season so far, including a three touchdown and zero interception performance against the Colts, he's mostly been disappointing for FanDuel NFL and Fantasy Football.  However, given the matchup this week, Blake's should have a great day and is priced at a very reasonable $7,400.  Bortles is a great affordable option in week 7.
Smith was never expected to be as dynamic as Bortles, and he hasn't been an intriguing FanDuel NFL or Fantasy Football option in 2016.  However, even though he only had eight points against the Raiders last week, he was incredibly efficient, completing 19 of 22 passing attempts.  The only issue was the lack of touchdowns.  Smith should be able to keep slinging the ball well this week, and is due for a few passing touchdowns.  At only $7,200, Alex is another very reasonable option for week 7.
Best Affordable – QB
I've been a FanDuel NFL fan of Brian Hoyer ($6,700 / 15.4) since Cutler's injury.  The Bears passing game appears crisp with Hoyer behind the center.  Brian also spreads the ball around well, and isn't as turnover prone as Jay Cutler.  Hoyer is averaging over 15 FanDuel NFL points per game, so the FantasyPros projected total makes sense for the Bears game against the Packers.
A month ago, I would hesitate to player Hoyer against a Packers defense we all assumed would be stellar in the 2016 season.  However, Green Bay is giving up 267 passing yards per game, 21st in the NFL.  Quarterbacks are yielding a 101.7 QB rating against the Packers, 26th in the NFL.  And the average completion percentage against Green Bay is just below 64%.  So all quarterbacks have been fairly productive against the Packers, and giving up on a $6,700 salary for 15-20 points is a great value.  If you are going to make some big plays at RB and WR, Hoyer is the guy who can help you make it happen!
Wrapping up, if you can afford Tom Brady or Matt Ryan, play them.  But of the top five options, Philip Rivers is the most affordable.  Blake Bortles and Alex Smith should each have good days on affordable salaries.  And Brian Hoyer is, yet again, a very good value at QB in week 7.  Good luck FanDuelers!
More from Fantasy CPR
This article originally appeared on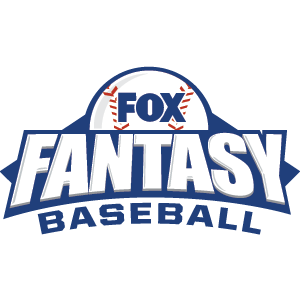 FOX Fantasy Baseball
Join or Create a Free League
Play Now!