FanDuel NFL: Quarterbacks Week 6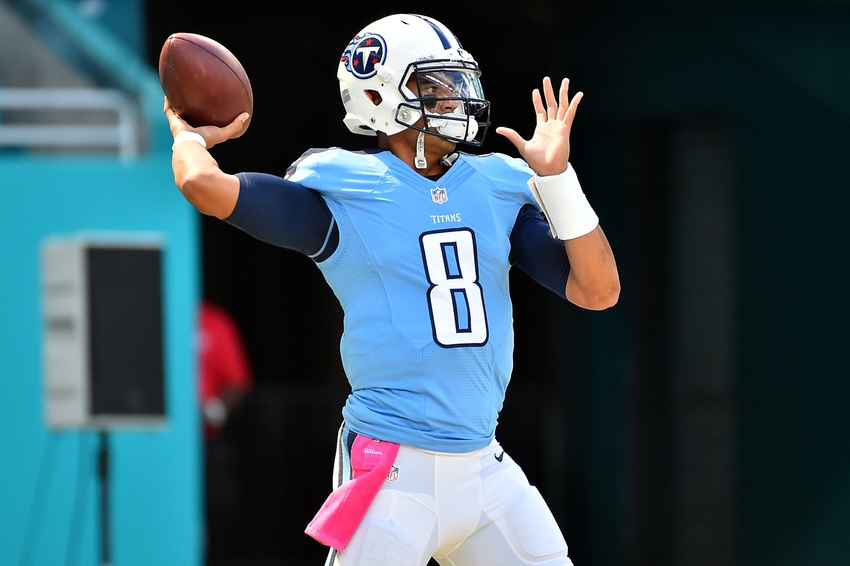 FanDuel NFL: Quarterbacks Week 6 is a column highlighting the best player, most affordable, and best value options for your FanDuel NFL lineups focusing on salary versus expected points. The intention of this article is to help you build your FanDuel NFL lineup for the most likely big payday each week.
I like to lean on FantasyPros for weekly point projections, the information is a result of consensus from many fantasy football experts.  I check the point projection results, which update daily, with the salary set by FanDuel for players each week.  
Entering week 6, we'll see meaningful changes to salaries and projected points as QB's like Matt Ryan continue to fly high and others like Cam Newton take hits and have injury concerns.  Oh, and Tom Brady is clearly back!  Cross the following QB's off your list, as they each have 'Byes' this week:
To help you optimize your FanDuel NFL lineups each week, we're focusing on the Most Points, Best Affordable, and Most Value options.  This article will focus on the Quarterback position. Here's a brief description of each category:
Most Projected Points – Evaluation of top projected point options from FantasyPros
Best Affordable – Your most affordable, best player, options leaving you with enough money for good players in other positions
Most Value – Identify the cheapest players with the highest upside
Now, let's take a look at the players everyone's targeting:
Most Projected Points – QB
To the surprise of probably no one, Tom Brady ($9,000 / 24) started his 2016 season strong in week 5.  Brady had over 29 FanDuel NFL points, 2nd among all quarterbacks.  Brady was only bested by Marcus Mariota, 30.5 points.  This week the New England Patriots play a Cincinnati Bengals defense who's 11th in the NFL in passing yards per game.  However, the Bengals have also given up 11 passing touchdowns already, 27th in the NFL.  The Bengals really struggled against Trevor Seimian and the Broncos in week 3, and Dak Prescott and the Cowboys in week 5.  So while the Bengals do have a tough defense, quarterbacks are still finding success against their secondary, especially getting into the end zone.  Brady is in for another good day, but will be your most expensive option in week 6.  Tom, is your top projected quarterback for the week.
With the New Orleans Saints back at home, expect Drew Brees ($8,500 / 21.4) to have a big day, even against the Carolina Panthers.  That still feels weird to say, but the Panthers just aren't the same since losing the Super Bowl.  Or really, Carolina isn't the same since dismantling their defensive backfield to save some money.  They're paying for that now, in a way they didn't expect.  Quarterbacks have a 95.3 QBR against the Panthers, 20th in the NFL.  They still have some good players, but QB's like Brees will feast on their weakness this year.
Ben Roethlisberger ($8,700 / 20.7) is in Miami this week, and after seeing Mariota go off on the Miami defense, Big Ben is projected a top three QB this week for FanDuel NFL.  Brees is a more appealing value play among the top five, but if you're not sold on the Panthers struggles and can't afford Brady, Ben is your next best option.
After sitting out last week, Panthers fans were probably ecstatic to see Cam Newton ($8,900 / 20.6) at practice today.  Newton went through concussion protocol after a week 4 hit, but appears to have been cleared and is likely to play this week.  Newton is an interesting play.  He's still very expensive, especially coming back from an injury.  Also, the Panthers haven't had a good start to the season.  However, Newton is still 7th among all QB's in FanDuel NFL points, over 21/game this year.  Also, I think a lot of players may fade Cam this week, wanting to see if he can put things back together for the Panthers.  The Saints aren't giving up many passing TD's, only 5 into week 6.  But they're still one of the leagues worst overall defenses and Newton can hurt you in many ways on the field.  He's worth a play in a contrarian lineup.
The Dallas Cowboys continue to find ways to win with Rookie sensation Dak Prescott.  But their defense is still allowing Quarterbacks to have solid days each week, 21st in the NFL in QBR.  So, Aaron Rodgers ($8,800 / 20.1) and the Packers should find some success this week. However, Rodgers seems like an expensive option for a fringe top-5 play at QB this week.  He's the least favorite of the top 5projected QB's this week.
Best Affordable – QB
 It seems odd that we're starting to talk about two rookies as the best weekly affordable QB option for FanDuel NFL.  But it's happening.  So far.  Either Carson Wentz ($7,500 / 17.5) and Dak Prescott ($7,200 / 18.2) will hit a wall, and production will plummet, or they're going to become more expensive soon.
Still neither quarterback is a top ten option.  As rookies, that shouldn't be a surprise.  However, they're consistently landing in to the top 15, Wentz averaging 17.7 FanDuel NFL points per game, 13th in the NFL, and Prescott averaging 17.5 per game, 14th in the NFL.  Not bad for a pair of rookies playing quarterback for two teams with a fan base who puts a ton of pressure on their quarterbacks.
This week, Wentz has a nice matchup against the Redskins.  Washington is a solid team in 2016, but mostly on offense.  Quarterbacks are completing 68.8 percent of their passes against Washington, 29th in the NFL.  The Skins are getting some good pressure, at times, on their opposing quarterbacks, but Wentz has done very well under pressure since the start of the season.  Paying $7,500 is an affordable option for 17 point lock and more salary to go big at RB and WR.
Dak is putting up similar numbers to Wentz.  Last week against the Bengals, I was expecting Prescott to take a step back, he didn't.  Last week Prescott still landed at 17 points.  This week, he may have a more formidable opponent, and I don't love the Cowboys playing in Green Bay.  But Prescott continues to impress each week.  So don't fade him just yet.  Between the two, Wentz has a better option.  Only go with Dak if you're in a salary bind and really want to lock in on some expensive WR or RB options.
Best Affordable – QB
Last week, Brian Hoyer was my favorite QB value play.  Hoyer had a great game and really worked out well.  Unfortunately, his salary jumped to $7,000 even though I like him against the Jaguars on Sunday afternoon.
Brock Osweiler ($6,900 / 15.6) isn't someone I've looked at much this week.  Osweiler is averaging only 13.2 points per game in 2016, near the bottom among all quarterbacks.  But, the Colts are 30th in the NFL in QBR, 104.9.  Indianapolis is making every quarterback look better than they are in 2016.  They've only been able to grab one interception since the start of the season. Quarterbacks are averaging 300+ yards per game.  Do you see what I'm getting at here?  Brock is going to look better in week 6.  In fact, Will Fuller and DeAndre Hopkins is an ideal QB/WR combos for week 6 and Brock's cheap $6,900 salary allows you to make it happen.  If you're looking for value, Osweiler is your guy in week 6.
Wrapping up, if you can afford Tom Brady, continue to play him.  Drew Brees will also have a fantastic day back in the Big Easy.  But, Carson Wentz is a great affordable option, yet again this week.  If you need a cheap option likely to still get you solid points, Brock Osweiler is your man in week 6!  Good luck FanDuelers!
This article originally appeared on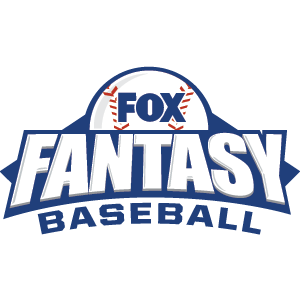 FOX Fantasy Baseball
Join or Create a Free League
Play Now!