FanDuel NFL: Quarterbacks Week 4
FanDuel NFL: Quarterbacks Week 4 is a column highlighting the best player, most affordable, and best value options for your FanDuel NFL lineups focusing on salary versus expected points. The intention of this article is to help you build your FanDuel NFL lineup for the most likely big payday each week.
I like to lean on FantasyPros for weekly point projections, the information is a result of consensus from many fantasy football experts.  I check the point projection results, which update daily, with the salary set by FanDuel for players each week.  Entering week 4, we'll continue to see salaries settle into a more reasonable point spread for players.  However, some players may still be over/under valued based on their week 3 results.
To help you optimize your FanDuel NFL lineups each week, we're focusing on the Most Points, Best Affordable, and Most Value options.  This article will focus on the Quarterback position. Here's a brief description of each category:
Most Projected Points – Evaluation of top projected point options from FantasyPros
Best Affordable – Your most affordable, best player, options leaving you with enough money for good players in other positions
Most Value – Identify the cheapest players with the highest upside
Now, let's take a look at the players everyone's targeting:
Most Projected Points – QB
Cam Newton is once again the most expensive ($9,300) quarterback this week.  Newton also is the top ranked quarterback for projected points in week 4, 22.5 points.  Cam has had a rough start to the season, but faced two of the best defenses in the league, the Denver Broncos and Minnesota Vikings.  In Fact, the Vikings pummeled Newton last week, sacking Cam eight times and picking him off three times.  Newton still slipped in a rushing touchdown, but he was scoreless in passing.  Still, Cam was able to land 16.08 FanDuel NFL points, while not top 10, that's not bad for a terrible game.  
Newton's ability to be involved in the pass and running game allows him to be a top option each week.  While he's 4th in total points per game this year, 23.02, keep in mind he hasn't had a shot at some of the bad defenses yet this season.  Until now.  The Panthers face the Falcons in week 4. Atlanta has given up 433 yards/game, 30th in the NFL.  The Falcons have also given up 30/points a game after three weeks, leading most games to shootouts.  While Matt Ryan (24.36 point/game) is the top FanDuel NFL QB so far this season, week 4 is a great chance for Newton to make up some ground for the top spot.  This is a week you should try to afford playing Newton.
But, Drew Brees ($8,600 / 20.4) is a more affordable option and even though he's two projected FanDuel NFL points below Newton, he is just behind Matt Ryan at 2nd for most points per game, 24.29.  The Saints also continue to engage in shootouts.  This week, New Orleans faces a San Diego secondary who has given up an average of 322 yards/game, 30th in the NFL.  While it may not be as great, this game looks a lot like the Saints/Raiders matchup, in week 1, where Drew threw for 423 yards and 4 touchdowns.  Brees is also $300 cheaper than Andrew Luck ($8,900 / 19.9).  While Luck is a top five projected points option (4th), he's facing a Jacksonville Jaguars defense who's only given up 201.7 passing yards per game, 7th in the NFL.  Stay away from Andrew this week and target Brees.
No In-Editor Preview for 120 Sports Videos
Video Details
ID: 203634326
Source: 120 Sports
Phillip Rivers ($8,500 / 21.1) was a hot commodity against the Colts last week.  He was able to rack up 330 yards, but failed to get into the end zone.  So far this year, Rivers is 17th in FanDuel NFL points per game (16.60), which is disappointing.  He could bounce back against New Orleans, but before we get excited about Rivers' matchup, the Saints are a better (but still not good) passing defense this year, 299 yards/game, 25th in the NFL.  Among the top options, I'm not paying for Rivers this week.
At the bottom of the top five options is Matthew Stafford ($8,300 / 19.7).  Stafford is a more attractive option and I suspect people will want to jump on the fact that he's facing a struggling Chicago Bears team.  However, while the Bears are giving up a lot of points, it's mostly been on the ground.  Chicago is only giving up 214 passing yards per game, 10th in the NFL.  Their 143 rushing yards per game is 30th in the NFL.  So while Stafford is averaging 23.36 FanDuel NFL points/game, 3rd among all quarterbacks, he's facing a tougher passing defense than it appears. Stafford could still have a good day, he's been on fire, but there's risk with this play.
Best Affordable – QB
Who's playing the NFL's worst passing defense this weekend? Joe Flacco ($7,700 / 17.3) and the Baltimore Ravens.  Flacco is only averaging 14.65 FanDuel NFL points per game this season, 22nd among all quarterbacks.  Joe is struggling this season, but the Ravens keep finding ways to win. The Oakland Raiders are giving up 340 passing yards per game, the worst in the NFL.  The Raiders are also giving up over 26 points/game, 22nd in the NFL.  With a high-powered offense as well, Oakland continues to engage in shootouts each week.  I would be interesting to see how the Ravens handle that, but this does present an opportunity for Flacco to throw the ball around more. This could be Joe's best week of the season on an affordable $7,700 salary.
No In-Editor Preview for 120 Sports Videos
Video Details
ID: 203677660
Source: 120 Sports
Kirk Cousins ($7,600 / 18.4) and the Washington Redskins get the next crack at the struggling Cleveland Browns.  The Browns passing D is 24th in the NFL.  Not the worst, but not great.  Still the Browns have been finding ways to stick around in games, forcing teams to continue to throw the ball.  Cousins has struggled with his decision-making to start the season, but he's second in the NFL in passing yards (989 yards).  Kirk looked sharper against the Giants and may have found his footing this season.  Cousins is a good affordable option this week.
Best Affordable – QB
Well, after bashing Trevor Siemian ($7,400 / 16.4) for not being able to throw the ball down the field on the Chris & Cory Show last Sunday morning, Siemian rightfully embarrassed me.  Against a very good Cincinnati Bengals defense, Trevor threw for 312 yards and 4 touchdowns.  Siemian lead all quarterbacks in FanDuel NFL points with 29.98 in week 3.  I'm not sure Trevor can continue to play at such a high level, but he's clearly settling into his new starting spot.  This week, Siemian has the Tampa Bay Buccaneers.  
On the surface, Tamps appears to have a pretty solid defense. The Bucs passing defense is 20th in the NFL.  But that result would likely be higher if Tampa wasn't turning the ball over so often.  The Bucs offense has six interceptions and two fumbles, giving the ball up eight times, the 2nd most in the NFL.  The defense has only forced to turnover.  Also, the Bucs have given up 33.7 points per game, easily the worst in the NFL.  So they're giving teams great field position, and plenty opportunities to score.  Siemian has an opportunity to continue to roll this weekend, on a cheap $7,400 salary.
No In-Editor Preview for ONEUPSPORTS Videos
Video Details
ID: fansided-nfl/most-important-victory-week-3
Source: ONEUPSPORTS
Another interesting value play is Alex Smith ($6,900 / 16.1).  Alex is 20th among all quarterbacks with just over 15 FanDuel NFL points per week.  That's not too enticing, but his salary is 26th among all QB's making him a decent value play.  The reason I'm enticed with Smith this week is the Steelers matchup.  While Pittsburgh has the 4th best rushing defense, only giving up 75 yards/game, their passing defense has been horrendous.  The steelers are giving up 332 passing yards/game, 31st in the NFL.  Doug Pederson, who used to be Smith's former offensive coordinator in Kansas City, was able to coach Carson Wentz all over the field on the Steelers.  I suspect the Chiefs have a similar game plan.  Smith could be a steal this week.
Wrapping up, if you can afford Drew Brees and Cam Newton, pay for them.  A better affordable option would be Joe Flacco.  The best value of the week will likely be Trevor Siemian, but Alex Smith may also giving you a high ROI.
More from Fantasy CPR
This article originally appeared on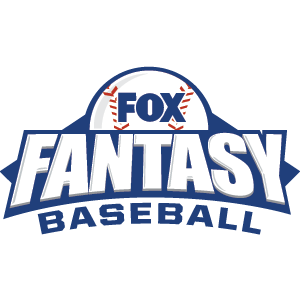 FOX Fantasy Baseball
Join or Create a Free League
Play Now!