FanDuel NFL: Picks and Pivots for Week 2
FanDuel NFL: Picks and Pivots for Week 2
Welcome to the first NFL edition of Picks and Pivots, a fantasy football column focused on helping you find the best FanDuel NFL lineup! The purpose of this column is to first identify key building blocks that can be used for any roster construction and then identify pivot points to help differentiate your lineup in hopes of a big payday!
After an electric Thursday night game which saw a ton of offensive action between the New York Jets and Buffalo Bills, where Matt Forte continued to impress, we look forward to Week 2 of the NFL Season!
Let's dive into the Sunday-Monday FanDuel slate and highlight our top picks of the NFL weekend!
Dak Prescott ($7,000) at Washington: Heading into Week 1, the newly minted Cowboys starting quarterback was the darling of the DFS world. He was the shiny new under priced toy that everyone wanted to have a piece of in their opening week lineups as they expected a big time game at a bargain price.
Prescott was a FanDuel bust in his opening week, delivering 10.28 points which for context was just fractions of a point better than Shaun Hill and actually less than the injured Robert Griffin III.
So to recap, we have a super hyped up player that went wildly over-owned, he burned everyone who played him AND his price increased.
That my friends is EXACTLY why I am hopping on the train while everyone else is running screaming in the other direction!
If you dig into the statistics, Prescott was not as bad as everyone is making him out to be as we passed 45 times for 227 yards with 0 TD/ 0 INT and ran the ball twice for 12 yards. Keep in mind that he had a touchdown pass to Dez Bryant overturned due to a replay that showed Bryant had dropped the pass.
Listen, I expect everyone and their mother to be on Eli Manning this week as he has about enticing a match up as you could ask for against the Saints and I have no issue playing him in cash games. Our FanDuel NFL positional guru, Matt Rogers, broke down Eli in this week's FanDuel NFL QB plays and I agree that he makes for a must play in those formats.
In tournaments however we need to find a spot to zig when everyone else zags and this to me is the perfect place to do it. The post hype player is always one to target and I expect Prescott will bounce back this week and a fraction of the ownership he had the last week.
C.J. Anderson ($7,800) at home versus Indianapolis: I expect Anderson will be a chalk play at running back and for good reason, but to me this is not a spot I intend to try to differentiate my lineups. Anderson is projected to be one of the highest scoring running back on the slate per Fantasy Pros and is in a great spot against a porous Colts defense that gave up over 100 yards on the ground to the Lions last week.
Anderson was dominant in Week 1 against a tough Carolina defense, rushing 20 times for 92 yards and a score while taking in 4 of his 5 targets for an additional 47 yards and a score. The resulting 27.9 FanDuel points is the third highest mark in the league and I expect the Broncos to continue to lean on Anderson in what should be a high scoring affair.
Anderson is a safe cash game play and becomes a "foundation piece" for me as I build my lineups. Many times, people try to get overly contrarian in tournaments but I am happy to build my chalk foundation if it's the right base and look for spots to differentiate myself from the pack and this play is exactly following that logic!
Theo Riddick ($5,900) at home versus Tennessee: The mid-tier price point for running back is absolutely a great spot to target in Week 2 and Riddick is a great player to target after his impressive Week 1 outing.
Riddick ran the ball 7 times for 45 yards and a touchdown while hauling in all 5 of his targets for an additional 63 yards and a touchdown. It is clear that Riddick will be a key cog in this offense and without Calvin Johnson on the Lions, I expect Riddick will be used more frequently in red zone situations.
Antonio Brown ($9,200) & A.J. Green ($8,900): I have saved a significant amount of cap space at QB/RB and this my friends is where I intend to spend it!
I expect many gamers will look to pair Eli Manning with Odell Beckham Jr., hoping to replicate his 3 touchdown performance against New Orleans last season which may give us the ability to pivot to players at similar price points and lower ownership percentages.
Brown and Green come into this game as two of the top three point scorers from Week 1, putting up 58 FanDuel points between them and I expect this Pittsburgh-Cincinnati match up will be a shootout centered around these two great wide outs.
Both of these WR's are projected to be at the top of the leader board per the projections at Fantasy Pros and I will look to lock them in as my first two WR's in tournament lineups while I hope the rest of the herd chases Odell!
Dez Bryant ($7,700) at Washington: One of the most consistent winning tournament strategies is to "stack" your offense and in this case that means pairing Dak Prescott with his elite WR so that you can double up on your points each time they hook up!
This is an incredible price point for Dez as any given week he can be the top scoring fantasy WR and I want to have exposure to a Cowboys offense that I expect will rebound on Sunday!
For those of you worried about opposing corner Josh Norman, take a look at what the Steelers did to him last week. Norman has been called out all week for not shadowing Brown in that game so it will be interesting to see if they put him on Dez this week. In any case, this is the kind of match up that elite players like Bryant show up for and I am expecting a big game for the Cowboys X factor!
Virgil Green ($4,600) against Indianapolis: This play comes down to two simple factors in my mind when selecting the Broncos TE – first, the Colts defense is BRUTAL and I expect the Broncos to put up some big time points. Secondly, with Demaryius Thomas banged up, this should open up for targets for Green who was targeted 5 times in Week 1. 
Will Lutz ($4,500) at New York Giants: The New Orleans/New York Giants game is the chalk DFS target this weekend and we can find alternate ways to get exposure to it without chasing the same big name guys at other positions. Lutz will give us exposure to the Saints offense and last week was able to put up 11 points, connecting on four extra points while going 2-4 in FGA.
Bears Defense ($4,400) at home versus Philadelphia: One of the best ways to differentiate yourself is to ensure you have some exposure to the Monday Night game, as players tend to focus on the Sunday slate which gives you opportunity for the final game hammer to deliver you some dough! The Bears get a home start at night against a rookie quarterback in Carson Wentz. I understand Wentz had one good game against the Browns and now everyone is ready to anoint him the next Ron Jaworski, but remember this is a rookie making his first road start on Monday night football in a hostile environment. I would not be surprised to see multiple turnovers in this one and look for the Bears D to convert those into points!
Best of luck to everyone this week and enjoy all the NFL Week 2 action!
This article originally appeared on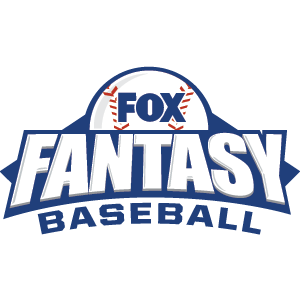 FOX Fantasy Baseball
Join or Create a Free League
Play Now!