FanDuel NFL: Divisional Playoffs
Matt Rogers/FanSided via Fantasy CPR

Fansided
FanDuel NFL: Divisional Playoffs is a column highlighting the best player options for your FanDuel NFL lineups focusing on salary and expected points considering opposing matchups each week. The intention of this article is to help you build your FanDuel NFL lineup for the most likely big payday each week.
The 2016 NFL regular season is over. The 2017 NFL playoffs begin this week. We'll have four Divisional Playoff match-ups to focus on this week, for our FanDuel NFL lineups:
Seahawks at Falcons (4:35pm ET)
Texans at Patriots (8:15pm ET)
Steelers at Chiefs (1:05 ET)
Packers at Cowboys (4:40pm ET)
With a limited number of only eight teams playing, once again, this weekend, we'll have to dig through each players match-up to consider the best plays for this weekend. Also, many options have better playoff experience compared to other players. Now, let's take a look at the players we're targeting for quarterback:
FanDuel NFL Wild Card Week – QB
With salary increasing over $1K this week, Russell Wilson ($8,800) isn't the bargain he was last week. However, Wilson had a respectable 16.7 FanDuel NFL points against the Detroit Lions. The Lions are a better pass defense than the Falcons, who Wilson will see this week.
Wilson ended the season on fire against the Arizona Cardinals (33.6 points) and L.A. Rams (21.4 points), two of the top 10 pass defenses in the NFL. Most of those results were due to the need for Wilson to rely heavily on the passing game, with the run game in jeopardy.
Last week, the Seahawks found their running game through Rawls, who we'll visit in a moment. That could be a good or bad thing for Wilson's production, but this week it works out well for us.
The Falcons have arguably the best offense in the NFL. They'll force the Seahawks to keep pressing for points. And the run game will give Wilson a breather, and time to open up his passing game. Wilson could be in for a very big day this week.
FanDuel NFL Hand-Off QB Options:
Aaron Rodgers ($8,800 / DAL)
Tom Brady ($8,600 / HOU)
FanDuel NFL Wild Card Week – RB's
I suspect many FanDuel NFL players will want to fade Ezekiel Elliott ($8,500) and pay up for Le'Veon Bell. It's a smart move from the standpoint that Bell is already a proven FanDuel NFL rock star.
However, throughout the entire NFL season Elliott has proven doubts wrong over-and-over-and-over again. Even though it's his first playoff game, Elliott is lucky playing comfortably in his home Dallas stadium.
The Cowboys are facing a Packers defense near the bottom of the NFL in run defense. They're also doing poorly with passing. Elliott is going to get the ball often, especially if Dak Prescott, who's also playing his first NFL Playoff game, struggles. Look for Elliott to land over 20 FanDuel NFL points this week.
Thomas Rawls ($7,500) was in pure beast mode (too early?) last week against the Detroit Lions. Rawls ran for over 160 yards and found the end zone once for a touchdown. Thomas also had two passing targets and caught one for a yard. In total, he racked up 22.7 FanDuel NFL points.
This week, the Seahawks are playing a mediocre Falcons run defense, ranked 17th against the rush. Seattle found a run and pass combination that worked well last week against a defense similar to the Falcons. We may not see as beast mode of a game from Rawls this week, but look for Thomas to rack up another 100 rushing yards and find the end zone again this week.
FanDuel NFL Hand-Off RB Options:
Le'veon Bell ($9,900 / KC)
Devonta Freeman ($7,600 / SEA)
FanDuel NFL Wild Card Week – WR's
We didn't pay up for Tom Brady because it's hard to afford Tom this week And, the Texans have cover receivers well. However, Julian Edelman ($7,000) is playing from the slot, the Texans weak-point. Look for Brady and the Patriots to exploit the Texans weaknesses this week.
Along with Edelman, Chris Hogan ($5,200) is an under-the-radar value play. Hogan has been quiet the past three weeks, but had a big game against the Baltimore Ravens 7th ranked pass defense. With seven targets in that game, Chris had five receptions, 129 yards and a touchdown.
This week, look for Brady to target Hogan at least four-to-five times, likely a couple of times in the end zone. Hogan also gives Edelman a breather in the slot and is the other upside wide-out in that position.
Randall Cobb ($6,500) had an outstanding 32.1 FanDuel NFL points last week. With Jordy Nelson out, and now questionable this week, Cobb was a primary target for Aaron Rodgers big play passes, piling up seven targets, five receptions, 115 yards, and three touchdowns.
Also, the last time Cobb played the Cowboys, he had 11 targets, seven receptions, 53 yards and a touchdown. Look for Randall to continue to roll this week in Big D.
FanDuel NFL Hand-Off WR Options:
Antonio Brown ($8,800 / KC)
Julio Jones ($8,300 / ATL)
Dez Bryant ($7,900 / GB)
FanDuel NFL Wild Card Week – TE/K/DST
Last week, Travis Kelce ($7,100) had his worst performance of the season for the Kansas City Chiefs, only 1.3 FanDuel NFL points. Look for Kelce to bounce back this week against a mediocre passing defense. Earlier in the season, the Chiefs played the Steelers in Pittsburgh. In that game, Travis had eight targets, five receptions, 23 yards, and a touchdown for a total of 10.8 points. I expect that result or better this weekend.
FanDuel NFL Hand-Off TE Options:
Martellus Bennett ($5,900 / HOU)
Kicker: Stephen Gostkowski ($4,900 / HOU)
As we've already seen, we're going with two Patriots wide receivers because we expect Tom Brady to have a great day against the Texans. The same said for Gostkowski. The Patriots should have many scoring opportunities and Stephen is the best Kicker to own this week.
Defense: New England Patriots ($4,800 / HOU)
The Houston Texans offense was a mirage last week. The Oakland Raiders look flat across the entire time with their star quarterback, and MVP candidate, Derek Carr unable to play. The Texans still have a lot of issues at quarterback and will likely rely heavily on the run game, but the Patriots know that. Everyone, including Vegas, expects this game is a blowout in the Pats favor. The Texans are walking into a buzz saw in New England this weekend.
This lineup should land us with $0 salary left, and roughly 145 points. As always, keep an eye on the injury reports, with some injury concerns for our lineup options each week. Good Luck FanDulers!
More from Fantasy CPR
This article originally appeared on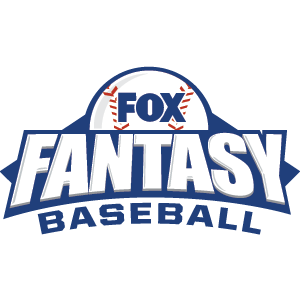 FOX Fantasy Baseball
Join or Create a Free League
Play Now!