FanDuel NFL: DFS Week 6: Top Cash and GPP Lineups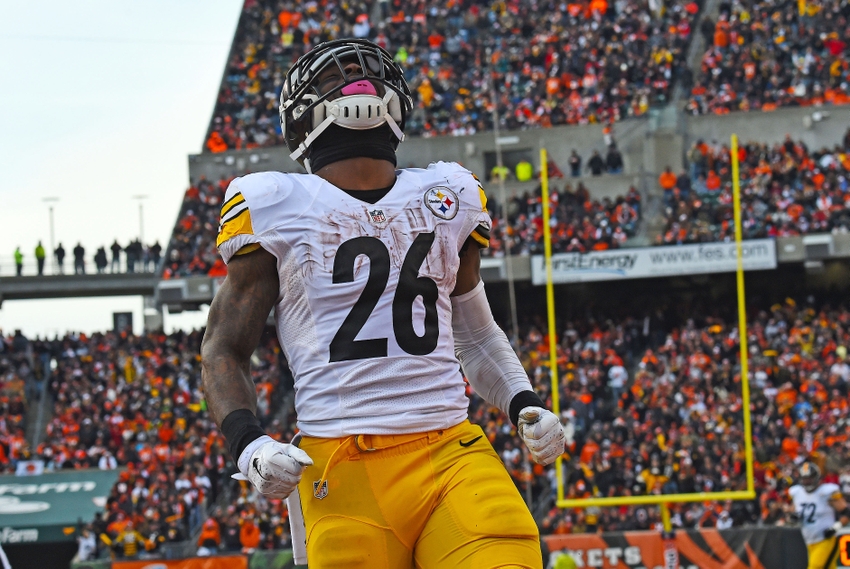 Once again my FanDuel NFL 50/50 lineup cashed last week to take me to 4-1 on the season.  The GPP Lineup was a total stinker last week and didn't come close to the payline.  I look to change that this week and continue my winning ways on the cash game front as we look at the week 6 top cash and gpp lineups for the main slate on Fanduel.
There are a couple different ways to construct your roster today.  The running back position is very top-heavy so I expect most people to pay up for running back in both cash and gpp lineups as there is just not much to choose from on the lower end of the price ranges.  The top scoring game on the slate should be the Carolina Panthers visiting the New Orleans Saints so you want to get some exposure to that game.  The two top plays of the day could very well be Le'Veon Bell and Antonio Brown, you will need both of those guys in some form today, and if you can fit them both into a lineup even better.  Let's take a look at who I am rolling with in my top cash game lineup today. I think you need Le'Veon Bell in all of your cash lineups today, if you don't have him you could be left looking up by the time the afternoon contests start.  Fit him in your cash lineups and forget about it!
Tom Brady is playing his first game back in Foxboro since his return from a 4 game suspension for DeflateGate.  I think he puts his foot on the gas and thanks his fans for all the support they gave him during the whole process.  The Bengals have been exposed in the passing game this season, and I think Tom Brady keeps that going today.
Le'Veon Bell is a must play today.  He gets a horrible Miami defense that has no quick fixes available.  He should have his way today and easily get over the 20 point mark.  I paired him up with Christine Michael, who will once again carry the load at the RB position for the Seahawks.  He gets a Falcon defense who gives up some points to the RB position, and who is also making their second consecutive trip out west after being in Denver last week.
At WR I got exposure to that game in New Orleans in the form of Brandin Cooks.  He is a monster at home and I do not think the Panthers have anyone that can keep him in check.  Jarvis Landry is the main target in an offense that will have to throw a ton today.  The Steelers can give up points in the passing game and I believe Landry has a nice floor here.  Cameron Meredith also has a nice floor today and I see him getting to at least 11 points giving us the 2X salary we need from him.  Zach Ertz was disappointing last week but I think he redeems himself this week against he Washington Redskins.  I think he sees more than 5 targets today and gets into the endzone.
Nick Novak is kicking at home tonight against the Indianapolis Colts who have a very suspect defense.  I think the Texans move the ball between the 20's consistently today and give Novak plenty of work.  On defense, the Baltimore Ravens are quietly having a very nice season.  They come into today very underrated, and I think they get 3 sacks and a turnover today with the potential of scoring a TD. For the GPP Lineup this week I'm going pretty contrarian at the QB position, which will make it easier to get who I believe are the top 2 plays overall today.  This is the ultimate boom or bust lineup so limit your entries with this one.  If my QB plays well in garbage time, we will definitely be in the running to win some cash with this one.
I'm rolling out Ryan Tannehill here.  Pittsburgh can be beat through the air and that's about all Miami will do.  This could be the 1st game they have the projected starting o-line they had in training camp, and after Adam Gase cut 3 players as a result of their performance last week I think the Miami players will have a little more fire behind them today.  Pittsburgh is going to score, if Miami keeps up, Tannehill will have to have a great day.
I stuck with Bell at running back, and decided to pair him with Todd Gurley.  This is the best matchup Gurley has had this year after a brutal 5 game stretch to open the season.  His stats are nothing to brag about, but the volume is there and I look for this to be a get well game for him.  I think he finally gets over 120 yards with at least 1 TD and 4 catches today.
At WR I stuck with Landry to pair him with Tannehill.  He is his favorite target and will get plenty of targets today.  Antonio Brown is going to be able to do whatever he wants today against Miami.  He should have a ton of targets and will get into the endzone at least once today.  He should eclipse the 140 yard mark today and be one of the top overall scorers in DFS today.  Breshad Perriman should see a usage boost today with Steve Smith being out.  It's tough to know what the offense will look like for Baltimore today, but Perriman should get double-digit points with tremendous upside should he and Flacco hit it off early.
At TE I went with Charles Clay.  He has become more and more involved in the passing game with Watkins out, and I think he has an outside shot of getting 70 yards and a TD today.  Nick Novak once again gets the nod at kicker for the same reasons I have him in my cash game lineup.  The Houston D gets the start in my GPP lineup.  They are facing an Indianapolis team that can't keep the opposing team from hitting Andrew Luck.  The Texans should get at least 4 sacks here and likely have a turnover.
Good Luck!
This article originally appeared on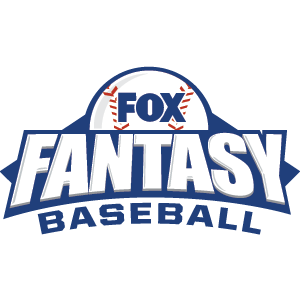 FOX Fantasy Baseball
Join or Create a Free League
Play Now!