End of NFL preseason mailbag
Our nation's football obsession makes the autumn months fly by in this gig. However, if fall is akin to a hurricane of chaos, Week 4 of the preseason is the calm before the storm.
We've noted the futility of the preseason before in this space. The final NFL exhibition contest is the epitome of this concept. It's like the NIT consolation game or any Tour event after the PGA Championship.
A glance at the headlines jibes with this belief. Anytime "Who will back up Shaun Hill?" is a popular discussion point, you're grasping for straws. How boring is Week 4 of the preseason? Instead of suspending running backs Le'Veon Bell and LeGarrette Blount for their recent arrests, the Steelers have a more severe punishment: making the duo play in this week's outing against the Panthers. A fate worse than death, indeed.
Before we empty out the mailbag, a quick reminder that you can reach us during the season on Twitter @JoelMBeall or via email to jbeallfoxsports AT gmail.com. (Don't ask.) On to this week's letters:
From Twitter: Chris Duncan @Dunkman42 – what rookie is going to be this year's big producer that won't get drafted in most drafts?
There's not anyone that seamlessly fits that bill. However, and we preface this is as a deep, deep sleeper, a stance reinforced by his 0.3 percent ownership in FOXSports.com Fantasy Football leagues: Paul Richardson of the Seattle Seahawks. Richardson, a second-round pick out of Colorado, hasn't done much in the box scores this preseason, hauling in just five balls in August. Nevertheless, he's been a marvel during Seattle training camp, with his speed and versatility turning heads. Currently, Richardson is behind Percy Harvin, Doug Baldwin and Jermaine Kearse on the depth chart, but given that Harvin has missed 22 games in the past two years due to injury, it's only a matter of time before Richardson is bestowed an opportunity. Something along the lines of 40 receptions, 650 yards and five touchdowns – numbers similar to Mike Wallace's rookie production, a comparison that Richardson has garnered from multiple observers – could be in line.
Troy C. from Tuesday chat – If Le'Veon Bell doesn't start in Week 1 would you start Steven Jackson or Stevan Ridley?
Highly doubtful Bell misses the season opener. Usually the league waits for the legal process to take its course before rendering its own verdict on the matter. If Bell does get hit with a suspension, it will likely occur in 2015. Owners of the Steel City back should install Bell as their RB2 without apprehension.
As for Ridley, the reports out of Foxborough that the fourth-year rusher is on the roster bubble are disconcerting. Conversely, I'd be surprised if Ridley is ultimately cut in favor of rookies James White and Roy Finch, especially with White turning in an uninspired performance during the preseason.
I suppose all this does come with a caveat. After all, the Patriots just dealt All-Pro Logan Mankins for a backup tight end, so nothing would surprise us.
From Twitter: LowG @LowG187 – Does LeSean McCoy's production go down with the addition of Darren Sproles?
No sir/mam. Actually putting conviction in the opposite. It's easy to forget, particularly since Shady finished with a league-leading 2,146 yards from scrimmage in 2013, but McCoy hit a wall mid-season, averaging just 64 rushing yards per game in a six-week span. Part of this derived from McCoy's assimilation into Chip Kelly's up-tempo attack; the lack of adequate backfield replacements amplified this fatigue. When McCoy finally adjusted to the new pace, the man was a beast, submitting 150 total yards per week in the final seven contests. (Also helping McCoy's cause: the Eagles' switch to Nick Foles as quarterback.)
Sproles was acquired to give McCoy the necessary breathers that Kelly's offense demands. McCoy may see a slight decrease in touches, but his efficiency should soar. Sproles will serve as a proxy, not a vulture, to McCoy, cementing the 26-year-old's stature as the No. 1 overall pick in fantasy.
Scott from Tuesday chat – Tim Wright goes from undrafted to….?
Perhaps the greatest compliment to the Bill Belichick/Tom Brady regime has been the rise in Wright's draft stock since the acquisition. Wright, an undrafted pick out of Rutgers who had fallen so far out of favor with Tampa coach Lovie Smith that he was penciled as the third-string tight end, is now reaping comparisons to Aaron Hernandez. At this point, you can plug any no-name entity in the New England offense – remember Zach Sudfeld? – and people will assume he's going to be a top-10 producer. This would be a fun/terrible idea for a reality TV show: Patriot Games. Every week we give a former flameout a vital role in that week's game plan and see what transpires. Definitely must-watch theater, mainly for the requisite Brady "I can't believe this organization continues to waste my talents with this ****" faces. Good times!
Anyway, in 12-team formats, Wright merits consideration as a 13th-rounder. He has some upside, but expect growing pains in the first half of the season.
From Twitter: Jordan Loesl @SleepyJordan – 12th pick in a 12-man league. May go RB-RB, potentially Bernard-Bell. Are these guys good enough to build around?
We briefly touched on Bell's situation above. In terms of season outlook, I view him as a top-10 contributor at running back. Pittsburgh's offensive line won't facilitate a ton of open space, yet Bell's looks in the receiving game should negate this woe. As for Gio Bernard, his sunny forecast saw some clouds move in this week with offensive coordinator Hue Jackson's comment that Bernard and rookie Jeremy Hill could both see 200 carries this fall. The diminutive back will see plenty of love in the passing arena – 56 receptions in limited time last year – and does have a spacious upside, yet I like Bernard more in the 15-18 range in your draft.
Bad Boy from Tuesday chat – How good will Uncle Dez be? Top-12 pick? I love Uncle Dez!
Aw, Cowboys fans. "It is amazing how complete is the delusion that beauty is goodness." (Damn right I just quoted Tolstoy. Who says I don't know my audience?)
Bryant may look the part, and to his credit, only Jimmy Graham has more receiving scores than the Cowboys receiver since 2011. Unfortunately, top-12 asset is a bridge too far. Bryant finished 13th in yards last season, and while his trips to pay dirt helped his standing, he still ended up eighth in fantasy points among receivers. Steady production…but definitely not worthy of a top-15 snag.
Because of his exposure, Bryant is going as a top-20 pick. In non-PPR formats, let another take this leap. With the abundance of viable targets in the receiving market, Bryant's realistic value is lower than its perception.
From Twitter: Derek Hans @EastCoast9er – Better WR3 option Hakeem Nicks or Terrance Williams?
Williams is the player on the rise, offering a potential harvest in a pass-happy scheme. Nicks is coming off a campaign where he failed to find the end zone, and the former Giant is somewhat an injury risk, missing 10 games since 2009.
In spite of Williams holding these advantages, I am buying into a change of scenery fueling a rejuvenation for Nicks. I love me some Reggie Wayne, but I don't know how much gas the man has left in his tank. Moreover, T.Y. Hilton is not as polished a receiver as some believe. With the Indy backfield in disarray, bet on a multitude of forays in Nicks' direction, which could spur a revival of that 2010-11 fantasy magic.
Garrison I. from Redlands – What backup quarterback if any has the most fantasy football value
Easy – Johnny Manziel. Even if you aren't a believer, someone in your league undoubtedly is. I'm a charter member of the Brian Hoyer Fan Club, but if it doesn't work out, the Brownies have a Bye in Week 4, giving the team the perfect platform to make the switch. Basically, Manziel just has to lay low for a month. Easier said than done, I know.
Related note: please stop sullying the good name of Johnny Bench in regards to Manziel's new digs on the sidelines. One threw out others at an alarming rate while the other gets thrown out by others at similar frequency. Big difference.
Joel Beall is a writer for FOXSports.com and WhatIfSports.com. He lives with a Golden Tee machine and a jump shot that's broken. Reach Joel on Twitter @JoelMBeall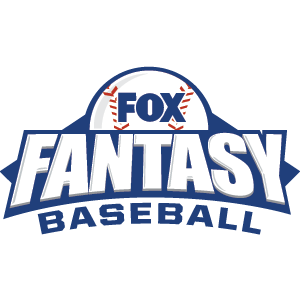 FOX Fantasy Baseball
Join or Create a Free League
Play Now!