Falcons at Raiders: 5 best fantasy options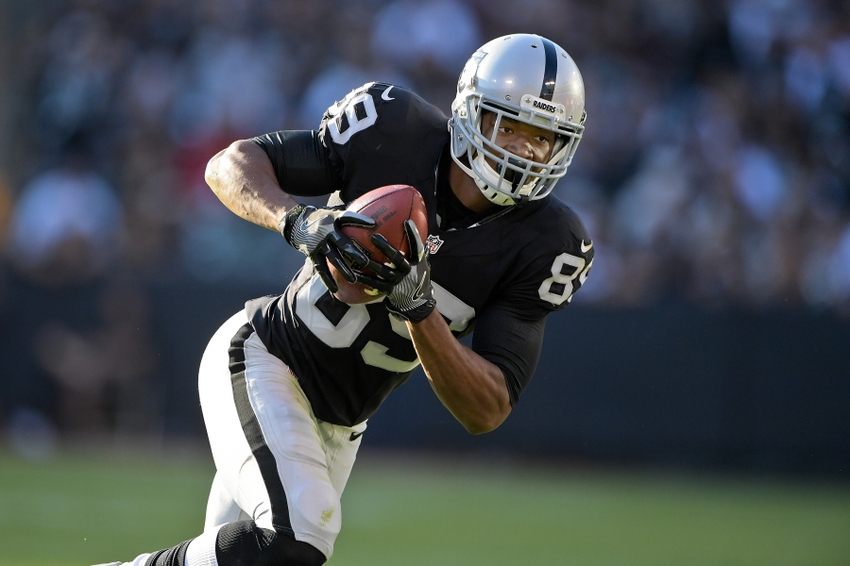 In Week 2 of the 2016 NFL regular season, the Atlanta Falcons will travel to Oakland to face the Raiders. Here are the top-five fantasy options.
In a matchup that should have incredible fantasy implications, the Atlanta Falcons will travel to Oakland to face the Raiders. Both teams took the air a lot in Week 1, as the quarterbacks for each team had very good days. In Week 2, expect more of the same, as both Matt Ryan and Derek Carr will be lighting up the airways.
There were plenty of players to choose from in regards to fantasy options, but these are the top five to take a look at during this contest. Points will not be at a premium, so stack these teams if you want to rack up some fantasy points on Sunday. Here are the top-five options for Sunday's matchup.
5. Michael Crabtree
Since coming over to the Oakland Raiders, Michael Crabtree has experienced a career renaissance. Once passed over by the Raiders for Darrius Heyward-Bey in the 2009 NFL Draft, Crabtree has now become a key component of a very potent offense. He played a huge role in the team's Week 1 victory against the New Orleans Saints, and will likely be even more productive on Sunday.
Crabtree has played against the Falcons twice in his NFL career, though he has never found the end-zone. That is going to change on Sunday, as Raiders quarterback Derek Carr is going to find Crabtree for his first TD of the season. Last week, Jameis Winston threw for four touchdowns against the Falcons, with each going to a different receiver, so all Raiders wideouts are fair game.
Last season, Crabtree set a career-high in targets, as he was looked at 146 times. He racked up 922 yards and nine touchdowns, teaming with Amari Cooper to form one of the best one-two punches in the league. Against a weak Falcons defense in Week 2, both receivers should pad their stats, and it makes them both a must-play.
Carr targeted Crabtree nine times in Week 1, connected with him seven times. Aside from the 87 yards he picked up in the contest, Crabtree caught the game-winning two-point conversion late in the fourth quarter. He will ride that wave into the home opener on Sunday, and should at least be a WR2 if you own him in fantasy.
4. Matt Ryan
The bottom line is Matt Ryan is a fantastic NFL quarterback, and sees to get better each year. In 2015, Ryan threw for nearly 4,600 yards, though the Falcons had a down year. He has gotten off to a fast start this season, and will be facing an Oakland Raiders defense that was lit up through the air on Sunday.
Ryan has not played the Raiders since 2012, when he threw three interceptions in a 23-20 Falcons win. He has grown a lot as a quarterback since then, and is fresh off a 334-yard performance against the Tampa Bay Buccaneers. He threw two touchdowns against zero interceptions in the game, and did all of that despite the lack of a running game.
Devonta Freeman was a no-show in Week 1, as the breakout running back from 2015 just could not get it going on the ground. That forced Ryan to do everything through the air, and he did not skip a beat. Atlanta has one of the best wide receivers in the league, and Ryan will be targeting him all afternoon against Oakland.
The Oakland and Atlanta matchup is going to be a fantasy football dream, as the two teams could combine for over 60 points in the contest. The Raiders have an improved defense, but they showed plenty of holes against the Saints. Ryan can light it up with the best of them, and should be considered a starter in both daily fantasy and year-long leagues.
3. Julio Jones
If you own Julio Jones, you play Julio Jones. End of statement.
Last season, Jones was the best wide receiver in all of football, leading the league in multiple receiving categories. He led the league with 136 catches, 1,871 yards, and a 116.9 yards per game average, as he was one of the lone bright spots on the Falcons roster. He played well in Week 1 against the Buccaneers, and will have a much better matchup against Oakland on Sunday.
In Week 1, Jones caught four balls for 66 yards and a touchdown. Quarterback Matt Ryan targeted him eight times, but that number should be higher against Oakland. The Saints made easy work of the Oakland Raiders secondary this past week, and Atlanta have a few horses that should be able to do the same in Week 2.
The Raiders made some moves to shore up their secondary this offseason, picking up Sean Smith from the Kansas City Chiefs. Smith played so bad against New Orleans that he was pulled, so he should be fired up this week. He will likely draw the Jones assignment, so he could be in for another long day.
Ryan is going to throw the ball a ton in this one, and Jones will be his first option. Newly acquired Mohamed Sanu played well alongside Jones in Week 1, and his production should take at least a little pressure off Jones. If the score is as high as expected, Jones just may carry your fantasy team.
2. Derek Carr
When the Oakland Raiders drafted Derek Carr in the second round of the 2014 NFL Draft, little did they know the kind of player they were getting. While they must have seen something in him, no-one could have predicted that he would step in from day one and be the team's franchise quarterback. Over the past two season, Carr has established himself as one of the best signal-callers in the AFC, and has the Raiders franchise on the brink of making the playoffs for the first time since 2002.
During their Week 1 contest, the Atlanta Falcons allowed four touchdown passes from Tampa Bay Buccaneers quarterback Jameis Winston. The Bucs have a nice couple of wide receivers, but nothing like the talent at wideout in Oakland. Carr has developed an incredible relationship with Amari Cooper and Michael Crabtree, while Seth Roberts is budding into a solid option as well.
Carr should be able to light up Atlanta easily on Sunday, and just may match the four touchdowns Winston put up against them. Last season, Carr passed for nearly 4,000 yards, while connecting on 32 touchdown passes. He has become a top-tier quarterback, and the Falcons defense could be in for a long day.
The Falcons struggle to get pressure, and with time, Carr is as good as anyone in the AFC. In Week 1, Carr threw for 319 yards and a touchdown, but that was only half the story. He led his team to 22 fourth quarter points, bringing the Raiders all the way back to win a huge game on the road. In Week 2, look for Carr to put together one of his best performances of his young NFL career.
1. Amari Cooper
And just like that, Amari Cooper became one of the best wide receivers in football. Since breaking onto the scene during his rookie year in 2015, the former Alabama wideout has been the first option for quarterback Derek Carr. He has the play-making ability to score at any time, and can flat out run away from defenders if he gets behind them.
In Week 1, Carr targeted Cooper 11 times, connecting with him on six occasions. Cooper racked up 137 yards in the game, while catching the two-point conversion that helped chip away at the New Orleans Saints lead in the fourth quarter. Getting double-digit targets is common place for Cooper, who is the top option on one of the better offenses in football.
Atlanta's secondary has no-one talented enough to cover Cooper, so expect him to draw some double-teams throughout the game. It won't matter, and the Raiders will have a nice gameplan to keep him involved throughout. If Cooper goes off on Sunday, the Raiders will easily cover the 4.5 point spread.
The Cooper/Carr matchup, so lovingly regarded as "AC/DC" is going to go off on Sunday. Cooper could be in for a multiple touchdown afternoon, as the Raiders will open up possibly their last season in Oakland. The Black Hole is going to be rocking on Sunday, and Cooper will be one of the reasons why.
This article originally appeared on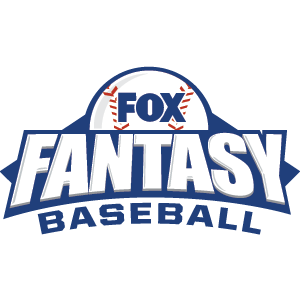 FOX Fantasy Baseball
Join or Create a Free League
Play Now!