Draftkings NFL Cash Game Lineup Week 14
Draftkings NFL Cash Game Lineup Week 14
The weeks are flying by and here we are in week 14! The playoffs are almost upon us and the participants are starting to take shape. Our cash game lineup last week was successful with a 151.76. We cashed in all double ups & 50-50's and won 83% of the H2H's. Remarkably, this was all in spite of one of the worst QB performances of all time.
I was up front in saying that I disliked playing Kaepernick, and in hindsight I should have went with my gut. But, on paper he was a very good play. His 2.16 FP's was pathetic but, our running backs saved us. DJ & Howard combined to give us 71.2 fantasy points and essentially saved the day. So, with great confidence that I will not be playing Kaepernick this week, let's discuss our Draftkings NFL Cash Game Lineup for the Sunday main slate in Week 14:
Quarterback: My first, albeit close, choice was going with Dalton this week. However, weather reports out of Cleveland are like last week: cold, snowy & rainy! Therefore, I am going with my choice 1a: Eli Manning. Manning has had some great games against Dallas and is coming off a 3 TD performance the last time they met. Dallas has given up the 5th most passing yards in the NFL, 4th most on a yards per game basis.
They have allowed more than a 70% completion rate and are 31st in the NFL in interceptions. All this tells us that you can throw the ball against Dallas. This game means a lot more to the Giants at this point of the season and with the Giants home crowd behind them, I can see an upset brewing. For the Giants to win, the combo of Manning & OBJ must be on point. I see the duo having a big game to lead the Giants, so I will be stacking them. But, for starters, lets lock in Eli as our Draftkings NFL Cash Game Lineup Week 14 Quarterback.
Running Backs: If you follow my articles, you have learned that I would rather pay up at the WR position… generally. The RB position is less volatile and it is possible to get some great RB plays at the mid & low level tiers. However, there are times when you just cannot pass up some opportunities. Last week, DJ was such an opportunity. This week, I am choosing to pay up for a back that is seemingly unstoppable. Le'Veon Bell was the first back to break the century mark against the Giants defense since A.P. put up 104 yards in week 16 last year.
Bell is  simply the best all around threat in the NFL. He can lineup 7 yards deep and explode out of the backfield. He can catch the ball out of a backfield set with the best of them and can line up as a receiver and run routes with the best receivers. There simply is no "stopping" him. The best you can hope for is to minimize his impact. Buffalo is the 26th ranked defense for yards given up and 24th overall by Football Outsiders DVOA ranking. The Bills simply do not have the personnel to stop or even minimize Bell…therefore, lock him in and pay up for the 30 plus points Bell is bound to give us.
Our second running back is simply a strategy I have employed a number of times this year. Find who the 49ers are playing this week and play the opposing back! There really is no need to re-hash the futility of San Francisco's run defense, there simply are very few backs who I would not play against the 49ers. I feel completely comfortable in locking and loading Matt Forte against the 49ers this week. Forte's 65 yards per game and 7 TD's this year should translate well this week against the 49ers.
Wide Receivers: As I mentioned earlier, I think the Giants are a good play this week with potential upset capability. Eli is locked in so I am stacking him with Odell Beckham. OBJ had 2 great games against Dallas in 2014, then 2 off games in 2015. Game 1 this year against the Cowboys was just "OK" with 11.3 FP's on 4 catches for 73 yards. Game 1 represented the start of OBJ's TD drought, which has since been overcome. Throw in all the stats we outlined in the QB analysis and OBJ should be in line to have a big game against the 4th worst passing defense in the NFL.
Our WR2 this week is a receiver who has had a nice turn around in the second half of the season. Ted Ginn, Jr. has a floor of 14.9 over the last three weeks, with a ceiling of 25.9 during that span. San Diego is 25th in passing yards given up and stand at 27th overall in passing yards per game. At home in Carolina with a healthy Cam Newton who has rediscovered Ginn, I say lock Ginn into our Draftkings NFL Cash Game Lineup for Week 14.
Finally, on the other side of the field we look to the Charger's receiving corp for our WR3. Travis Benjamin has fallen off his earlier pace and Tyrell Williams has been nursing injuries. Dontrelle Inman has taken advantage of his opportunities. Over the last 5 weeks he has averaged 7 targets and 14.4 FP's.  Carolina is ranked 30th in wide receiver FP's and yards per game with an average of 277 yards. I don't see GPP numbers this week for Inman but, I see a solid cash game production.
Tight End: We will feed off the Carolina-San Diego game one last time for our tight end option. Rotocurve.com has Carolina dead last in fantasy points given up to Tight Ends. Draftkings ranks them 28th with an overall pass defense ranking of 30th. Earlier in the season, Antonio Gates had some injury concerns and the rookie Hunter Henry took advantage of the opportunity. However, Gates has shown the kid who is boss and has taken back the lead role. Gates is outscoring him 2 to 1 over the last 4 weeks. In that span, he has averaged 10.5 FP's to Henry's 5.2. Let's lock Antonio Gates in at Tight End for our Draftkings NFL Cash Game Lineup for Week 14.
Flex: Our Draftkings NFL Cash Game Lineup Week 14 Flex player has a great matchup this week. Emmanuel Sanders is in a good position this week against the Titans. The Titans are ranked 31st overall in wide receiver FP's and 27th in overall pass defense. In the last seven weeks, the Titans defense has given up more than 300 yards on five occasions. Also, Tenn is ranked 24th in DVOA by Football Outsiders and 29th overall against wide receivers by RotoCurve.com. Finally, I will play Sanders as long as Siemian is in the lineup. If the GTD has Siemian on the bench, then I will pivot to Jamison Crowder of the Redskins.
Defense: Its simple, with $2,400 left in the budget my options on defense are: the Bucs, Saints, Bears & Browns. I don't have confidence in the Bears & Browns defense against the Lions & Bengals, respectively. So that leaves me with the Bucs versus the Saints and we all are familiar with the Saints defense! Essentially by default, we fall into the Bucs, but given the way their defense has played of late, we may be happy with the results. Therefore, lock in the Bucs defense in our Draftkings NFL Cash Game Lineup for Week 14.
There you have it, my Draftkings NFL Cash Game Lineup for Week 14 is complete. As always, feel free to leave comments/questions or send via tweet or facebook. I am available to answer any of your fantasy football questions. Good luck to all for week 14!
More from Fantasy CPR
This article originally appeared on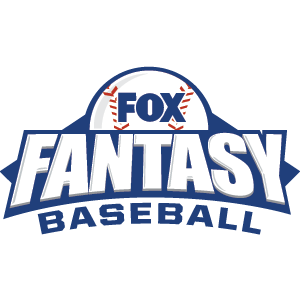 FOX Fantasy Baseball
Join or Create a Free League
Play Now!