Fantasy Draft Strategy: Josh Gordon is back. Well, after his four-game suspension
After he serves a four-game suspension, the Browns' Josh Gordon should be available to fantasy football owners. We say "should" because let's be honest, Mr. Gordon hasn't earned the benefit of the doubt following multiple suspensions. Here's to hoping he proves us wrong and owners can evaluate his fantasy draft stock with 12 starts in mind.
As a refresher, here are Gordon's stats 2012-2014 …
Fowler's Take
In case you forgot, Gordon produced those ridiculous stats in 2013 during garbage time and with Jason Campbell behind center the majority of the time. He's the only receiver in football history to average 18.9 yards per reception with 85 or more receptions in a season. If you dip down to 80 minimum receptions on the season with the per reception average, Gordon is joined by Torry Holt (2000) and Charley Hennigan (1961).
What we don't know as of July 25 is who the Browns quarterback will be Week 1. In theory it makes sense that Robert Griffin would get the nod, but it's not a certainty. If RG3 did start, the Browns would have ex-Baylor talent at quarterback and two receiver positions as rookie Corey Coleman was a Bear this time last year. The upside is there for the taking, I'd gamble in the 5th or 6th round.
Meyer's Take
Josh Gordon is an immensely talented wide receiver, but I don't trust him. That's why I list Gordon as WR34. Hopefully, he'll be drafted by then and I won't have to worry about it. We are all aware of his four-game stretch in 2013 (774 yards with five TDs), but the power has shifted in the fantasy football world. Wide receivers are kind. There were 26 wide receivers who tallied at least 1,000 receiving yards and only seven running backs who reached the 1,000-yard rushing plateau. I want a reliable option who could reach those stats and not a guy who is STILL hanging out with Johnny Manziel.
Foster's Take
Josh Gordon is a high-risk, high-reward pick in your fantasy draft, but burning an early-round choice on someone who always seems to find trouble and will miss the first four games might be a little too risky. Add in that there might be some rust to shake off and Cleveland's questionable quarterback situation, and there are too many warning signs to ignore. I wouldn't start thinking about him until round 6, at the earliest.
Halpin's Take
Josh Gordon could be pretty good, because he's been very good in the past. In fact, he was a monster (87-1,646-9) in 2013. But should we trust him? Well, of course not. Gordon played zero games in 2015, and five in 2014. How rusty is he? Will he get himself suspended again? Is he worth the four-game wait?
I don't know the answer to the first two questions, but I'm leaning toward no on the third. Gordon is WR46 for me, and ranked 91st overall. Even that eighth-round slot worries me. I'm not saying I wouldn't draft him – just that someone else will like him more than me in almost every case.
Rankings: Top 200 | Players 1-50 | Players 51-100 | QB | RB | WR | TE | DST | K | Play FOX Fantasy
Cheat Sheets: Top 200 (PRINT) | QB (PRINT) | RB (PRINT) | WR (PRINT) | TE (PRINT) | K (PRINT)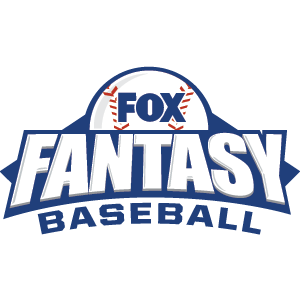 FOX Fantasy Baseball
Join or Create a Free League
Play Now!