Top 50 fantasy football players' draft notes
To help owners prep for their 2016 fantasy football drafts, the FOXSports.com fantasy department have put together this cheat sheet focused on the best and worst of the Top 100 fantasy football players. Use it as you navigate our 2016 fantasy football rankings and as you plan your draft strategy.
Draft Rankings: Top 200 | QB | RB | WR | TE | DST | K | Play FOX Fantasy
Cheat Sheets: Top 200 (PRINT) | QB (PRINT) | RB (PRINT) | WR (PRINT) | TE (PRINT) | K (PRINT)
Note: John Halpin handled player notes on those ranked No. 51-100.
No. 1 – Antonio Brown (WR) – more receptions, targets and receiving yards in EACH of the past three seasons. The Steelers receiver has averaged 125 receptions, 181 targets and 1,677 yards with 10-11 touchdowns per season over the same stretch.
No. 2 – Julio Jones (WR) – despite Devonta Freeman's 97 targets and 73 receptions cutting into his potential workload, Jones ranked first in receiving (1,871) and targets (204) last season. Dating back to the 2000 season, only one other receiver finished with more than 1,871 yards – Calvin Johnson.
No. 3 – Todd Gurley (RB) – with fears caused by ACL rehab and timetable of regular season return, the Rams' rookie running backs' 2015 ADP settled at 51st overall / 5th round. Since 2007, only two other rookie running backs have averaged better than Gurley's 85.1 YPG – Alfred Morris and Doug Martin (2012). With rookie quarterback Jared Goff the likely starting quarterback, Gurley is in a great position to produce more yards and touchdowns for owners following his 13-game freshman season.
No. 4 – Odell Beckham Jr. (WR) – It was nearly impossible for ODB to trump his 12-game rookie campaign. Why? Well, only one other receiver posted better numbers in a 12-game season. The Rams' Elroy Hirsch finished with 1,495 receiving yards and 17 touchdowns in a dozen games back in 1951 – his sixth professional season. Beckham is still in a position to average 90+ receiving yards per game and finish the season with 10+ touchdowns.
No. 5 – David Johnson (RB) – Cardinals head coach Bruce Arians isn't the type of guy to swoon over rookie talent. So, it wasn't a shock that D.J.'s rookie breakout came down the stretch. Plus, the Cardinals were enjoying above-average production out of Chris Johnson. Over his last five regular season games, D.J. averaged 21 touches 88 rushing and 43 receiving yards per game with five touchdowns. If he averaged 88 rush yards per game for the season, he'd rank RB3.
No. 6 – DeAndre Hopkins (WR) – The guy finished fifth in receiving yards per game with 11 touchdowns courtesy of Brian Hoyer, Ryan Mallett, T.J. Yates, and Brandon Weeden. As incredible as those stats are, owners should evaluate what little we know of Brock Osweiler as a starter in the NFL and the addition of Lamar Miller should create a more balanced Texans' offense.
No. 7 – Rob Gronkowski (TE) – If you strip out his 2013 season missed due to injury, here are Gronk's averages: 68 receptions, 102 targets, 993 receiving yards and 12 touchdowns per season. With little question, the rapport between he and Tom Brady will be muted in September due to the quarterback's four-game Deflategate suspension. We just don't know how Jimmy G. and Gronk will mesh come regular season game speed. Owners should also be aware of Martellus Bennett's two-tight-end red zone presence in 2016. Heck, Scott Chandler vultured three scores from him in 2015.
No. 8 – Adrian Peterson (RB) – With 327 more carries in 2015, AP's window to thrive must be closing, right? Well, all he did last year was lead the league in rushing with 92.8 yards per game. Stripping out his 2014 season, he also extended his streak of scoring double-digit rushing touchdowns in each of his eight full seasons. AP if far from a spring chicken, but in terms of potential workload and opportunity within the Vikings offense, to completely write him off would be contrarian.
No. 9 – Devonta Freeman (RB) – Probably wise to at least scan this Falcons beat writer's report on Freeman's 2016 workload. In short, they want to cut back on his touches and to inject Tevin Coleman back into the rotation. You may forget, but Coleman rushed 20 times for 80 yards Week 1 and 18 times for 110 yards later on in the season when Freeman was sidelined. However, with 73 receptions in his rookie season, it's nearly impossible for PPR owners to overlook and devalue Freeman.
No. 10 – Ezekiel Elliott (RB) –
Tony Romo Injury Impact Update
Darren McFadden rushed 239 times for 1,089 yards behind this Cowboys line in a Tony Romo-less, bottom rung offense. The presumed vertical threat to come in 2016 via Romo-to-Dez, Romo-to-Witten, etc. will only help boost Elliott's fantasy value – especially in the red zone and inside the opponent's five yard line. Just need to keep tabs on Darren McFadden's rehab (hand) and Alfred Morris – both prepared to vulture.
No. 11 – Dez Bryant (WR) –
Tony Romo Injury Impact Update
He averaged 91 receptions, 145 targets and 1,312 receiving yards with 13-14 touchdowns per season 2012-2014. So, when Bryant missed nearly half of the 2015 season and the nine games he appeared in were muted with Tony Romo on the shelf, owners sacrificed fantasy value based on his ADP. With Bryant and Romo on the field, they're 2016 fantasy ceiling is boosted with the offensive line stout and the threat of Ezekiel Elliott's fresh legs out of the backfield.
No. 12 – Lamar Miller (RB) – Anybody who owned Miller last season was frustrated at some point. The Dolphins mismanaged the running back's workload on a regular basis. He averaged just 12 carries per game when he should have averaged 15-or-more. He did set a career high with 47 receptions for 397 yards and two touchdowns. In Houston, it's his backfield and should earn 300+ touches in 2016.
No. 13 – Jordy Nelson (WR) – When we last saw Jordy – back in 2014 – he posted career highs. He finished with 98 receptions (151 targets) for 1,519 yards and 13 touchdowns (second-most for him – 15). Nelson missed all of 2015 with a torn ACL suffered during the first drive of a preseason game against the Steelers. His 18.58 yards per reception ranked fifth and 15 touchdowns ranked fourth in the NFL 2011-2014.
No. 14 – Allen Robinson (WR) – The Jaguars' playmaker ranked 16th in receptions (80), but thanks to 14 touchdowns ranked sixth in fantasy points scored among wide receivers (PPR). Should he regress in touchdown production, owners should be aware that Blake Bortles will feed Allen Hurns, Julius Thomas as well as new short yardage running back Chris Ivory around the zone.
No. 15 – A.J. Green (WR) – Another season, another top 10 fantasy performance among his fellow receivers for Mr. Green. His receptions and targets were down slightly due to the emergence of Tyler Eifert in the Bengals' passing game. Green did, however, see 32 percent of the pass targets last season.
No. 16 – Jamaal Charles (RB) – For the second time in five years, the Chiefs' running back's season was cut short due to a torn ACL. Charles popped ACL's in both knees and comes with a fluorescent yellow risk tag in 2016. Charcandrick West and Spencer Ware are nipping at his heels to take his offensive touches. The duo scored 11 touchdowns in his absence.
Fun Fact: Charles is the only running back to average 5.0-or-more yards per rush attempt from 2008-2015 (5.47 YPA).
No. 17 – Keenan Allen (WR) – Allen was on pace for 134 catches before suffering a lacerated kidney on a touchdown catch last season. Only three receivers have accomplished that feat since 1970: Marvin Harrison, Antonio Brown and Julio Jones. Wouldn't be shocked to see his average draft position tick upwards throughout August.
No. 18 – Le'Veon Bell (RB) – Will miss three games for reportedly skipping NFL mandated drug tests. Bell entered fantasy draft season somewhat risky after snapping his MCL and PCL in 2015. DeAngelo Williams becomes a must-draft running back asset as he'll carry the load in September and could also factor in the rest of the season.
During his only full season in 2014, Bell joined Marshall Faulk as the only two running backs since 1970, to rack up 1,300+ rush yards, while averaging 10 yards per receptions (min. 65). Bell finished with 83 receptions that season.
No. 19 – Brandon Marshall (WR) – Update: Fitz signs one-year deal with Jets. Where is Ryan Fitzpatrick going to play? Answer that and fantasy owners will truly know Marshall's 2016 fantasy value. If Fitz stays put with the Jets, Marshall and Eric Decker are one of the best receiving tandems in the league. The duo combined for 26 receiving touchdowns last season. Aside from Antonio Brown, Marshall's 21.2 fantasy points per game (PPR) last season are unrivaled in recent seasons. He NEEDS Ryan Fitzpatrick to have any shot at replicating the production in 2016.
No. 20 – LeSean McCoy (RB) – Since his fantasy friendly 2011 season when he scored 17 rushing touchdowns, McCoy has only scored 19 rushing TDs over the past four seasons. Now, this is for a variety of reasons – including misuse by Chip Kelly around the end zone – but McCoy has also been riddled with nagging injuries that carry indefinite timetables of return. It's maddening. Although he's only missed four games over the past four seasons, the Bills' running back could appear in a game before missing chunks of it with various ailments.
No. 21 – Cam Newton (QB) – Newton averaged 24.3 fantasy points per game last season. Solid per game average. However, if you're making a case for waiting on a quarterback until the middle rounds, a handful of quarterbacks averaged 20+ fantasy points per game last season. Are you going place that much value on three extra fantasy points per game to nab Newton in early rounds or are you going to address RB/WR/TE needs ahead of drafting your trigger?
No. 22 – Mike Evans (WR) – Mike Evans was one of only three receivers in NFL history to record more than 1,200 receiving yards, but catch three or fewer touchdowns. Keyshawn Johnson and Art Monk are the other two unfortunate members of the fraternity. Evans saw 28 percent of the targets on the field and in the red zone last year – a season after posting 12 touchdowns in his rookie campaign. He's going to finish with a sexy fantasy stat line this year.

No. 23 – Mark Ingram (RB) – Ingram has been an integral part of the Saints effort to feature the backfield more in recent seasons. However, the Alabama product has missed 12 games over the past three seasons with only one 16-game campaign on his NFL resume. Tim Hightower stepped up in his place and produced at a higher level than expected down the stretch in 2015.
However, Ingram also produced well-above average numbers in the passing game last season. The thought being the C.J. Spiller gamble didn't pay off and why not give Ingram a chance to catch and run. He finished with 50 receptions for 405 yards in 12 games last season. If he can keep that pace up this year, he's a must have in PPR leagues albeit the risks. That's if the Saints keep the backfield in the plans. They also drafted Marques Colston 2.0 in Michael Thomas and signed Coby Fleener to replace Ben Watson.
No. 24 – Alshon Jeffery (WR) – Brandon Marshall was gone, Jeffery had his shot to shine as the premiere playmaker in the passing game and THUD! He played in only nine games due to a nagging hamstring injury. The Bears wouldn't sign him to a big dollar deal and one gets the feeling it has to do with injury history. It's hard to get a read of the real Jeffery because his top-tier fantasy stats in 2013-14 came with Brandon Marshall in the mix. He was on pace for another 1,400-yard season with 8-9 scores. It comes down to health concerns whether or not you take him on draft day.
No. 25 – Thomas Rawls (RB) – How many of the first 25 fantasy players are tagged with the health asterisk? Add Rawls to the list. He's working his way back from a broken ankle that cut his rookie campaign short. Before the injury, he averaged 5.65 yards per rush. That ranks second in NFL history and ahead of Adrian Peterson for a rookie running back (min. 140 carries). The Seahawks drafted C.J. Prosise, which has pundits eager to devalue Rawls coming off injury. If active come September, Rawls is a top three, standard scoring league running back. He has the potential to truly replace Marshawn Lynch rushing between the tackles.
No. 26 – Amari Cooper (WR) – He was the only rookie wide receiver to finish the season ranked inside the top 25 scorers at the position. Cooper is one of only eight receivers to enjoy 130+ targets during their rookie season (since 1992). Owners interested in targeting Cooper in drafts should be cautious of a sophomore slump. The reason being Cooper would go AWOL for weeks at a time last year. Also, his growth and future fantasy value is directly tied to the maturation of quarterback Derek Carr. The Raiders are on the verge of turning a corner, but aren't there yet.
Note: Former Patriots receiver Terry Glenn was targeted 167 times during his rookie season in 1996.
No. 27 – Brandin Cooks (WR) – His rookie season was cut short by injury, but returned for his sophomore season and finished WR11 in standard scoring leagues and WR13 in PPR leagues. It hasn't taken long for Cooks and Drew Brees to build a rapport out of the slot. While, I don't think his targets will regress too much from the 129 he saw last year, I don't want owners sleeping on the arrival of Michael Thomas and Coby Fleener. The Saints uber-pass offense could be back for another course.
No. 28 – Doug Martin (RB) – Healthy and on the field for 16 games last year, Martin posted a career-best 4.9 yards per rush. What hurt his overall fantasy production was Jameis Winston's six rushing touchdowns. I'm also pretty sure Martin's 41 red zone rushes inside the 20 yard line will regress somewhat in 2016 as Winston's confidence in his arm will allow Mike Evans to post better stats in that area of the field.
No. 29 – Demaryius Thomas (WR) – He's one of only 13 receivers to record two seasons in which he finished with 105-or-more receptions. That was with Peyton Manning and a side of Brock Osweiler behind center. Now, it's Mark Sanchez as the starting quarterback in camp. I don't like this scenario. I don't like it at all. Thomas already saw his receiving yards dip about 300 yards between 2014 and 2015 seasons and only caught six touchdowns last year – his fewest since 2011.
No. 30 – C.J. Anderson (RB) – Thomas' fantasy losses may turn into gains for the Broncos running back. Anderson was M.I.A. for most of the 2015 season before three respectable games during the final five weeks of the regular season and what-we-thought-he-was production during the playoffs.
Anderson averaged 78 rushing yards per game during the playoffs compared to 48 during the regular season. Sanchez has thrived in rush-first offenses – especially with the Jets. So, it would behoove the Broncos to work CJA into the mix with a 15-touch-per game type average.
No. 31 – Eddie Lacy (RB) – How much does he weigh? It's a popular question that should probably take a back seat to "How is he getting along with head coach Mike McCarthy?" That's more important because coach is calling the plays once again and if Lacy finds himself in the dog house, fantasy owners will pay the price. If Lacy can return to 2014 form and combine that with Jordy Nelson's revival, his fantasy point ceiling carries top five RB potential. He needs those touches inside the opponent's five. Lacy earned 23 touches inside the five during his first two seasons.
No. 32 – Julian Edelman (WR) – Jimmy Garoppolo and I remain in the getting-to-know-you phase as it pertains to trickle down fantasy impact. Edelman has averaged 9.6 targets per game over the past three seasons as Tom Brady has found the security blanket he needs when Gronk is blanketed by the defense. Only Julio Jones has enjoyed more targets per game 2013-2015.
No. 33 – Matt Forte (RB) – A recent NY Post training camp preview suggested although Forte will be the "featured" back, Bilal Powell and Khiry Robinson will be worked into the equation to spell the 30-year-old veteran. I'm not overly concerned as Chan Gailey has a proven pass-catching running back to showcase his play-calling creativity.
Note: Powell averaged 60 receiving yards per game the final six of the 2015 season.
No. 34 – Sammy Watkins (WR) – Is he injury prone? He's went under the knife for hip surgery, battled a variety of conditions during 2015 and now claims to be nearing 100 percent after April foot surgery to repair stress fractures.
Those risks aside, Watkins averaged 113 receiving yards per game with six touchdowns the final six weeks of the season. He and Tyrod Taylor appear to be on the same page. Well, when they share the same field.
No. 35 – Aaron Rodgers (QB) – Without Jordy Nelson, the Packers' receiving corps became really, um, green. Sorry. The inexperience cost Rodgers' fantasy owners as he fell from a top three fantasy quarterback to QB7. His completion percentage dipped five percent and passing yards nearly 500 yards with seven fewer touchdowns compared to 2014. With Jordy back and assuming Lacy returns somewhat to form to balance the offense, Rodgers is definitely a top three fantasy QB again.
No. 36 – T.Y. Hilton (WR) – With Andrew Luck behind center in 2014, Hilton ranked WR12 in PPR leagues, but in the midst of the 2015 mess that was the Colts' Andrew Luck-less offense, Hilton fell to WR22 last season. The good news is he remained a focal point in the pass game. He finished with 135 targets and has averaged 130+ targets per season over the past three. Luck back and healthy will boost the speedy receiver back into the top 12.
No. 37 – Latavius Murray (RB) – He ranked RB10 in standard and PPR scoring leagues. Now, fantasy contrarians are eager to shove him out before he's had dessert. While the 4.0 YPR isn't great, Murray was one of only seven running backs to finish with 1,000-or-more yards last year. I don't comprehend why by drafting DeAndre Washington, Murray's 2016 fantasy value becomes cloudy.
No. 38 – Jarvis Landry (WR) – One of only three players to finish a season with 165 or more targets and score four or fewer touchdowns (Keyshawn, Laveranues Coles). His PPR value is the difference between a Top 12 fantasy WR and WR20-25.
No. 39 – Eric Decker (WR) – Update: Fitz signs one-year deal with Jets. He ranks WR3 in touchdowns scored, WR8 in receptions, WR9 in receiving yards, and WR10 in targets over the past four seasons. Like Marshall, we need to know who the quarterback is in New York before his fantasy draft ranking is set in stone.
No. 40 – Kelvin Benjamin (WR) – The Panthers reached the Super Bowl without Benjamin who missed the season with a torn ACL. So, when looking back at his rookie campaign which boasted 146 targets and nine touchdowns, take it with a grain of salt. Carolina knows how to reach the finale without the 6-foot-5-inch receiver. There isn't a need to force the ball to him for 16 weeks. He will be worked into the flow of the offense that includes plenty of Cam Newton, some Jon Stewart, Greg Olsen, and Devin Funchess.
No. 41 – Jordan Reed (TE) – When on the field, he's a top three fantasy tight end. The key is keeping him on the field and not on the trainer's table. He's suffered multiple concussions during college in the NFL. He became one of only 10 tight ends in NFL history to finish a season with 950+ receiving yards and 11+ touchdowns last year.
No. 42 – Carlos Hyde (RB) – Talk about you fantasy question marks. Hyde missed nine games last season due to injury and now has Chip Kelly as his head coach. Kelly butchered the fantasy values of LeSean McCoy and DeMarco Murray over the past two seasons. So, forgive me if I'm not jumping for joy at the 49ers running back situation heading into 2016.
No. 43 – Greg Olsen (TE) – He leads all tight ends in receiving yards over the past four seasons. Olsen averaged five receptions, seven targets, 59 receiving yards per game during the four-year stretch. The only thing keeping him from uber-fantasy status are the touchdown totals as he's never scored more than seven as a member of the Panthers. Newton's ability to call his own number around the end zone somewhat mutes Olsen's potential. Despite this, you are drafting Olsen for his consistency and reliability.
No. 44 – Golden Tate (WR) – Would you be surprised to know that Tate ranks WR5 in receptions over the past two seasons? With Calvin Johnson retired, Tate should earn a few more red zone targets. The Lions added Marvin Jones during the offseason and Eric Ebron continues to improve as a receiver, but Tate is the steady receiver that Matthew Stafford desperately needs to keep his confidence up.
No. 45 – Jonathan Stewart (RB) – He hasn't played a full season since 2011. Despite DeAngelo Williams moving out and on to the Steelers, Stewart lost touches to Cam Newton last season. Stewart still managed to have his best rushing season since 2009 falling only 11 yards short of 1,000. He doesn't have much of a threat behind him, which makes him appealing RB2.
No. 46 – Russell Wilson (QB) – If fantasy owners knew in advance that Wilson would rank fantasy QB3 in Jimmy Graham's first season with the Seahawks, what do you think Graham's stat line would be?
While you think that out, Wilson set career highs in completion percentage (68.1), passing yards (4,024) and touchdowns (34) with Graham missing six games and scoring all of two touchdowns. Doug Baldwin, Jermaine Kearse and deep threat Tyler Lockett definitely stepped up their games in 2015. While, it'll be a challenge to repeat and/or improve in 2016, the departure of Marshawn Lynch changes the optics of the offense. That could mean more Jimmy Graham and another weapon for Russell's owners to rally behind.
No. 47 – Ben Roethlisberger (QB) – Big Ben enters his 13th season coming off a less-than-ideal fantasy season due to injuries sidelining him for four games in 2015. The probable suspension of Le'Veon Bell opens the door for Roethlisberger to once again lead the offense via the pass. Antonio Brown aside, the unknowns swirling around Markus Wheaton, Sammie Coates and not-Heath Miller a.k.a. Ladarius Green should give owners pause before drafting Ben. He's made chicken soup out of chicken droppings in the past, but no Bell or Martavis Bryant does increase the degree of difficulty.
No. 48 – Andrew Luck (QB) – Coming off the 2014 season when he passed for more than 4,700 yards and 40 touchdowns, Luck had everybody's attention. His beat up body missed nine games on paper, but Luck wasn't right for most of the 2015 season and was one of the biggest fantasy disappointments. In order to get back on track, his offensive line needs to play better; not only to give him time to throw, but to create holes for Frank Gore to provide balance to the Colts' offense. T.Y. Hilton and Donte Moncrief owners need this to occur, too.
No. 49 – Randall Cobb (WR) – The sixth-year receiver also missed Jordy Nelson on the field last season. He saw three more targets than in 2014, but finished with 458 fewer receiving yards and six fewer touchdowns. All defensive eyes were on Cobb as the guy to contain. With Nelson back on the field, expect Cobb to produce numbers closer to his 2014 resume.
No. 50 – DeMarco Murray (RB) – Chip Kelly muted Murray in 2015. Expect the Titans to let him roar in 2016. According to one of the team's beat writers, Murray should carry the bulk of the work out of the backfield. Just be aware, for Murray to replicate 2014 fantasy stats are unfair expectations as the Cowboys' line was at peak performance that year and Marcus Mariota is still learning to be a NFL quarterback in Tennessee.
Reminder: Please check out John Halpin's fantasy draft notes on players ranked 51-100!.
Draft Rankings: Top 200 | QB | RB | WR | TE | DST | K | Play FOX Fantasy
Cheat Sheets: Top 200 (PRINT) | QB (PRINT) | RB (PRINT) | WR (PRINT) | TE (PRINT) | K (PRINT)
Pro-Football Reference Play Index was used in this feature.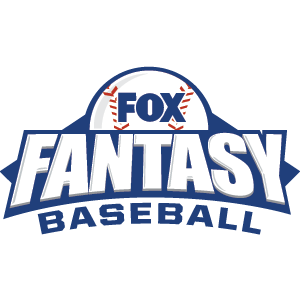 FOX Fantasy Baseball
Join or Create a Free League
Play Now!