2013 fantasy football draft advice
Little known fact: Cam Newton outscored Peyton Manning in standard fantasy football leagues last season. Look it up. I was shocked too. So why are fantasy owners taking the old QB with the twice-surgically-repaired neck a round (or two) before the young, still-may-be-improving QB?
It feels like a huge part of this is hangover from Newton's expected regression. After Newton's 14 rushing TDS in 2011, everybody and their brother-in-law expected him to regress in 2012. Those rushing touchdowns sure looked flukish, and he indeed couldn't repeat that number. Even so, he edged Manning in fantasy points.
There's no doubt that Manning blows Newton away in the air. But fantasy value isn't restricted to the air, and Newton's rushing contributions have to be taken into account. Newton rushed 127 times for 741 yards and eight touchdowns. For reference, that's 59 yards and two touchdowns less than what Michael Turner did last season.
Manning meanwhile rushed six times for 23 yards and no touchdowns.
Even with DeAngelo Williams and Jonathan Stewart both in the house taking rushes, Newton has remained consistent. He ran 126 times his rookie season, 127 in 2012. His rushing is clearly a big part of this offense, and it looks like something fantasy owners can rely on in 2013.
Back to the passing: Manning has been elite for so long that it's important to remember that his 2012 numbers weren't just "what he always does." They were, in fact, crazy good. His passing touchdown (37) and yardage (4,659) totals were the second-best of his career. And at 36 years old! Now 37, fantasy owners are betting big that he can maintain that spike in production.
Newton mixed positive signs (decreased interception total, increased yards per attempt) with negative ones (decreased completion percentage), but even continued modest improvement will just be gravy for fantasy owners as long as he maintains his rushing production.
Think about it, in his second season, Newton outscored Manning when Manning was nearly the best he's ever been. If Newton improves or stays the same, while Manning regresses closer to his career averages, it won't even be close in 2013.
A few more values to consider in your fantasy drafts:
Frank Gore over Trent Richardson
For all of the doom and gloom about Gore's advanced age, Richardson is the one who has dealt with more frequent injury problems the past two seasons. Gore, despite being "over the hill," averaged more than a yard per carry better than Richardson did last season. To give Richardson's 3.6 yards per carry average a little context: Fantasy whipping boy Shonn Greene averaged 3.9 yards per carry. Taking Richardson over Gore means you're assuming Gore will fall off the cliff and Richardson will improve.
Reggie Bush over Chris Johnson
Bush is going from Miami to a much better offense in Detroit and should benefit from defenses paying quite a bit of attention to Calvin Johnson. Johnson still ended up with strong rushing numbers after a dismal start last year, but he's becoming less of a factor in the passing game and lost a career-high four fumbles in 2012. Add in that, the Titans signed Shonn Greene to be an option near the end zone and Johnson looks to be on a downward trajectory while Bush's situation is improving.
Hakeem Nicks over Mike Wallace
In three seasons as a fixture among the Giants' offense, Nicks has 11 touchdowns, 7 touchdowns and 3 touchdowns. Why are fantasy owners bailing so quickly after what looks like a flukishly low touchdown total in 2012? Nicks is younger, plays in a better offense with a better quarterback, and has shown better upside. The advantage Wallace does have is a clean bill of health. Both have their advantages, but Nicks seems to have the bigger "boom" potential, while Wallace has the bigger "bust" potential – making this an easy choice.
Dez Bryant over A.J. Green
Fantasy owners can't go wrong with either one of these studs. When it comes to picking between the two, Bryant seems like the better option simply because his hot streak came in the second half of the season. Green's slowed pace later in the season was likely a sign of defenses adjusting to the Bengal's limited passing attack.
Pierre Garcon over Dwayne Bowe
Garcon was very good when healthy last season, and all reports are that he will be 100 percent coming into 2013. With RG3 also expected to be healthy from Week 1, Garcon could bring back massive profits in fantasy drafts. Despite some huge target totals in his career, Bowe only has one truly great fantasy season on his resume. He gets a QB upgrade this year, but the arm of Alex Smith won't be enough to change his value drastically. Garcon is a more dynamic player in a more dynamic offense.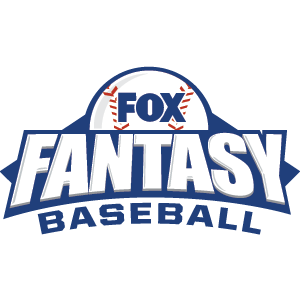 FOX Fantasy Baseball
Join or Create a Free League
Play Now!