Fantasy Football Team Preview: 2014 Denver Broncos
Team Outlook
I'm a sucker for romantic comedies. Perhaps as cheesy stories are a guilty pleasure, or maybe because I know I will never find anything remotely close to the love showcased in these plots which in turns causes me to question my own existence and purpose in life and recognizing the fear that I will die alone without understanding the affection of another…for whatever reason, I gravitate toward these flicks.
One of my favorites from this genre is (500) Days of Summer, a tale about a guy falling for, then subsequently trying to get over, a girl named Summer. (Get it?) It's a witty, original piece of work in a field littered with banality. One problem, though: it's capped with an eye-roll inducing ending.
Which brings us to the Denver Broncos, and the question the aforementioned movie raises: does a sour finish ruin a good story? The Broncos, propelled by Peyton Manning's record-breaking campaign, finished the regular season at a 13-3 mark and grabbed the AFC's No. 1 seed. Denver proceeded to knock off division rival San Diego and Manning's personal foe, New England, in the postseason, earning the franchise's seventh Super Bowl berth. Alas, the trip would not be a favorable one, as the Broncos found themselves on the business end of a 43-8 beatdown.
It would be erroneous to claim last season as a failure in Mile High. Nevertheless, it wouldn't be wrong in claiming letdown, either, especially when factoring 2012's conclusion (cough cough Rahim Moore cough cough) into the equation.
Can the Broncos avenge last winter's disappointment, or has the team's window started to close? One thing's for sure: as a fantasy commodity, owners won't have to worry about Denver players delivering an upsetting performance.
BYE Week – 4
AFC West Previews: Broncos | Raiders | Chiefs | Chargers
Quarterback – Peyton Manning
We won't expand on the virtuoso of Manning – the back of his football card does a good job of that. Moreover, it's a bit of a cop-out to say Manning is due for regression in 2014. Of course he's unlikely to duplicate last year's numbers: they were records, paragons of his profession. It would be like feeling unfulfilled at Springsteen's post Born to Run work or questioning George Clooney's dating tastes.
What is worth caution is the change in scenery. Eric Decker, he of 137 targets, 87 catches, 1,288 yards and 11 scores, is no longer in orange and blue. Also departed is 1,000-yard rusher Knowshon Moreno. The latter won't necessarily be hard to replace (more on this in a moment). Decker, on the other hand, could leave quite the void. The acquisition of Emmanuel Sanders and draft pick of Cody Latimer should assist in negating this vacancy, and there's the case that Decker's numbers were more a creation of Manning than the receiver's personal talent. However, I think Decker is better than believed, and his dependability will definitely be missed.
Manning still enters 2014 as the top fantasy signal caller. Conversely, be wary of using an early first-round pick on the five-time MVP. Not that his rising age is necessarily a red flag, though it does warrant some consideration. Rather, because the NFL is in a golden age of passing – 14 arms tossed for over 3,800 yards last season – the discrepancy between the upper echelon and middle of the pack is small. In terms of bang for your buck, hold off on Manning until the later parts of the first round.
Running Backs – Montee Ball, Ronnie Hillman/C.J. Anderson
Although he didn't live up to the preseason hype, Ball finished 2013 on a strong note, averaging 6.6 yards per carry in the last five regular season games (45 attempts). With Moreno now in Miami, Ball, the No. 20 overall player on the FOXSports.com Fantasy Football rankings, will get the platform to showcase his flair. More importantly, Ball now has a full year of assimilation under his belt, an important tidbit considering the complexity of Manning's offensive scheme. Don't be surprised if Ball finishes 2014 as a top-5 fantasy back. (Update: Ball underwent appendectomy surgey, but is expected to return by Week 1. Knock him down slightly in your rankings, but he remains a top-20 pick.)
Hillman and Anderson will be battling for seconds in the Broncos backfield. Yet, while both will have chances to flash their brilliance, the duo only justify roster spots as handcuff options.
Wide Receivers – Demaryius Thomas, Wes Welker, Emmanuel Sanders
Thomas is the consensus No. 2 receiver on our rankings, but, given Calvin Johnson's wear-n-tear last season, as well as Megatron's elevated overall standing, one could make the case that Thomas is the safer pick of the two All-Pro wideouts. Since Manning has arrived in Colorado in 2012, Thomas has brought in 2,864 yards and 24 touchdowns. Look for those numbers to continue to advance this fall.
The same conviction cannot be placed in Welker. The former Patriot didn't have a bad year per se, finding the end zone a career-high 10 times. Still, injuries limited Welker to 13 games, and his 73 receptions were his lowest total since 2006. With Decker gone, Welker could see more targets in his direction, and, like Ball above, the extra practice time with Manning could pay dividends. In PPR leagues, Welker remains a top-20 asset, but have viable options on your bench.
At the moment, I think Sanders is getting too much pub, with owners already assuming Manning's halo effect will translate into fantasy gold for Sanders. While I do think he has value, only count on Sanders as a WR4 selection.
Tight End – Julius Thomas
Make no mistake – Jimmy Graham is the unquestioned No. 1 fantasy tight end. Holding down the second spot is Thomas, who turned in a dominant year with 12 touchdowns off 65 receptions and 788 yards. Like Graham, Thomas is former basketball player and is still learning the nuisances of the gridiron, meaning he too should benefit with another offseason under Manning's tutelage. Ranked at No. 36 on our FOXSports.com rankings, I wouldn't fault owners for grabbing Thomas a tad early due to the shortage of decent tight ends. In a related note, if you're a middling collegiate power forward, why wouldn't you refocus your energy toward the tight end position? After crunching the numbers, I've found the success rate for ballers who undergo this transformation at 94.3 percent (data approximate). Better than riding the pine, right?
Rookie to Watch – Cody Latimer
I'm usually hesitant on rookie wideouts, and Latimer is no exception. On the flip side, Welker won't be confused with Bruce Willis' Unbreakable character and Sanders is somewhat of an unknown commodity. Oh, and Latimer is suiting up for a team that set a record for passing yards, yards from scrimmage and scoring last season. He won't make an impact in September, but don't be surprised if Latimer becomes a popular waiver-wire target as the leaves begin to fall.
Kicker – Matt Prater
Prater ranked 18th in field goal made, an upshot of playing for a ridiculous efficient offense. Prater definitely earns this designation as well, hitting a league-best 96.2 percent of his attempts and converting all 75 of his extra points (also tops in the NFL). Usually my draft strategy dictates waiting until the final round to grab a kicker, but feel free to look at Prater a round or two before this precipice.
Defense
The unit's 27th rank against the pass is an oddity and a relationship to Denver's high-scoring ways forcing the opposition to desert their game plan and attack from the air – which also explains the Broncos' concession of 101.6 rushing yards per outing (eighth-best in the league). Von Miller is on track to start Week 1, and the organization shore up the resistance with signings in Aqib Talib and DeMarcus Ware. Because of the fireworks display from Manning and company, the Broncos could be hit with garbage-time touchdowns, which still counts all the same in fantasy. Other than that, nothing but good things for this defense.
Joel Beall is a writer for FOXSports.com and WhatIfSports.com. He lives with a Golden Tee machine and a jump shot that's broken. Reach Joel on Twitter @JoelMBeall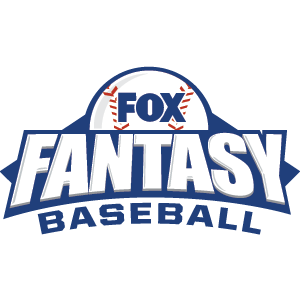 FOX Fantasy Baseball
Join or Create a Free League
Play Now!