Fantasy Football: Game of the Week Preview
It may be early into the season, but this is still a battle for first place in the NFC East. Both teams have an overall record of 3-3, with a 2-0 start within the division. Also, there's the chance that only one team will emerge from the east with a playoff spot. That puts a lot of pressure on every game.
For the Cowboys, they rebounded from a shootout against Peyton Manning by defeating the Redskins on Sunday night. Injuries have impacted Dallas' offense in both a positive and negative way. The stand-out running back, DeMarco Murray, sprained his MCL last week and will likely miss this contest. Miles Austin has been battling hamstring issues for what seems like years now, but his absence has given opportunities for receivers like Terrance Williams and Cole Beasley.
As for the Eagles, they had an injury occur to arguably the most crucial position on the field, the quarterback. However, it's not like it was unexpected. Michael Vick hasn't played a full season since 2006, which was his final year in Atlanta. Nick Foles filled in for Vick last year, and though he only won one time in seven games, he threw for an average of 242 yards per game.
Players to start:
Quarterback – Tony Romo and Nick Foles
Say what you want about Romo's "clutchness," but he's a reliable QB in fantasy football. This season, Romo is currently ranked fourth in points. In 2012, he ended with the eighth-highest point total. Two years ago, Romo concluded the regular season the seventh-highest scorer.
After back-to-back victories, it would be difficult for Chip Kelly to start anyone other than Foles. In the last two weeks, Foles has thrown six TD passes, one more than Vick. From a fantasy standpoint, Foles scored over 20 points in a relief appearance against the Giants and nearly put up 40 fantasy points against the Buccaneers. Both quarterbacks are worthy of a start, especially when you see how poor the defenses are (more on that later).
Running back – LeSean McCoy and Joseph Randle
Before the season, it was a given that Shady McCoy would be a solid fantasy option, but THIS successful is surprising. Currently, he has 630 rushing yards, which is 99 yards more than second place (Arian Foster).
If you were lucky enough to win the waiver wire sweepstakes this week, then you are now the proud owner of Mr. Randle. It's not that the Cowboys' running back will have an easy matchup. The Eagles allow 105.7 rushing yards per game, 16th ranked. Also, Dallas averages 84.8 rushing yards per game on offense. However, a starting RB is a starting RB. If you picked him up, I'm guessing you'll be utilizing Randle in the RB2 roster slot, at least.
Wide receiver – Dez Bryant, DeSean Jackson, Terrance Williams, Miles Austin, and Riley Cooper
This is the fun part for people in fantasy football leagues. The visiting Dallas Cowboys are 30th in the game in passing yards allowed (308 ypg), while the home Philadelphia Eagles are 31st (315 passing yards per game). Bryant and Jackson are must-starts on a weekly basis. Williams, Austin, and Cooper are just products of their matchups.
Tight end – Jason Witten
Surprisingly, I still get questions during the Sunday morning chats on whether or not to start Witten. To their credit, it's often asked with the likes of Jordan Cameron or Julius Thomas. So far, both Cameron and Thomas are second and third in the tight end scoring department, with Jimmy Graham leading the way. However, I will [almost] always suggest Witten over Cameron, especially in PPR leagues. As for Thomas, you're blessed to own two amazing TEs, trade one and stop asking me.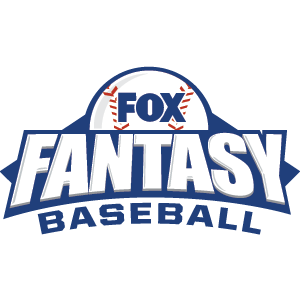 FOX Fantasy Baseball
Join or Create a Free League
Play Now!