Cowboys at Redskins: 5 best fantasy options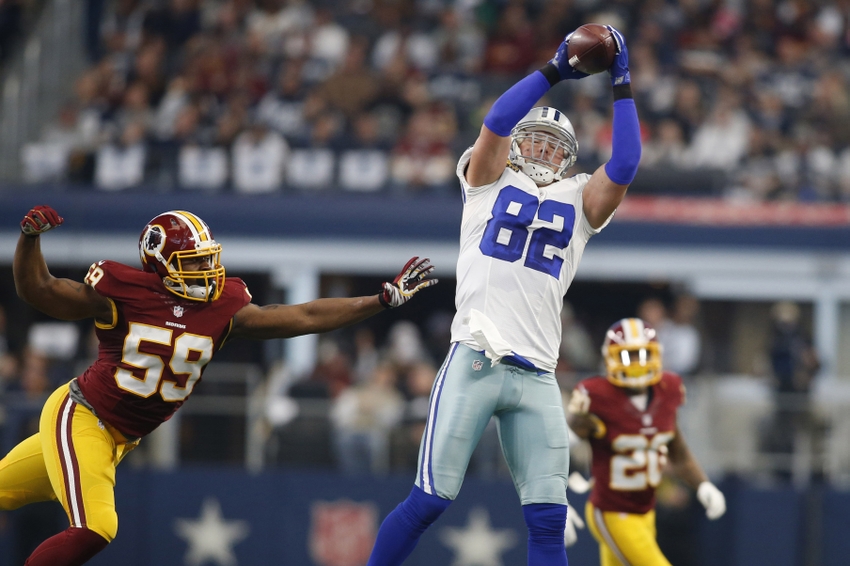 A look at the five best fantasy football options in the Dallas Cowboys at Washington Redskins game for Week 2 of the 2016 NFL season.
The Dallas Cowboys and Washington Redskins will both be after their first win of the season in Week 2 of the 2016 NFL season. Neither team could come away with a victory in their first outing. Dallas fell by just a point at home to New York, while Washington suffered a double-digit home loss to the AFC's Pittsburgh Steelers.
Now the NFC East rivals will meet up at FedEx Field in Landover, Md. It marks the second-straight home game for the Redskins who looked shaky against Pittsburgh. Dallas looked decent behind the guidance of rookie quarterback Dak Prescott, and their other rookie, running back Ezekiel Elliott seems due for a big game.
Here's a look at which five fantasy players may be the best options to use from this particular matchup.
1. Ezekiel Elliott
Despite being a rookie, Ezekiel Elliott has already been predicted by many as the favorite to win the offensive ROY award. Elliott quickly became a favorite pick in many fantasy football drafts ahead of this season. He's become the top option for a team that used to have Darren McFadden running the ground game.
In Week 1, he finished with 51 yards and a touchdown on 20 carries. The bulk of the offense was taken care of by Prescott. The rookie quarterback had 45 attempts and 25 completions. While it was a nice effort, it was also a losing one. It's highly unlikely that Dallas will continue with that game plan.
While Elliott still has that rookie learning curve and is gaining experience, he's the top option on the ground right now. He'll gain confidence with each game played. He appears to be a weekly workhorse candidate for Dallas and should get around 20 attempts or more each game. Prescott will need to use Elliott to take some pressure off himself.
With that in mind, it seems probable that the Cowboys will run more plays through Elliott in this game. The rookie is also bound to have a big game at some point in his young career. After seeing what DeAngelo Williams did against Washington in Monday Night Football, Elliott has a good shot against the same opponent.
2. Jordan Reed
Early on against the Steelers, Kirk Cousins was throwing the ball often to Jordan Reed. While the team ended up with a losing effort, Reed finished with 64 yards on 11 targets. He also nearly caught a touchdown, but the Cousins' pass was a bit late. As a team, Washington struggled, but that won't continue each game. They get another chance for a win at home against the Cowboys.
With 10-plus target games, it should help Reed achieve decent fantasy football stats this season. His two games against Dallas last season saw him targeted eight and four times, respectively. Those performances resulted in just 33 and 45-yard receiving stats. More targets on Sunday could give Reed the top performance for his team.
Despite missing half of his first two seasons because of injury, Reed turned things around last season. For the 2015 fantasy football campaign, he finished as the No. 3 tight end with 157 total points. Last season he participated in 14 games and had 87 receptions for 952 yards and 11 touchdowns. When he's on the field, he's a consistent and steady receiver.
An injury is always a concern for Reed based on his first two seasons. However, he's currently healthy and a good start. He's easily considered the favorite target for Kirk Cousins. In the game on Sunday, look for Cousins to try to hook up with Reed some more and maybe get that touchdown pass right.
3. Dez Bryant
Bryant seems like of those "must start" type players each week he's going to be on the field. That holds true again here. Even though he had a poor performance in Week 1, he's always capable of an explosive performance the next week.
It's always volatile when it comes to the wide receiver spot each week. It's also difficult to judge how a receiver's season will go after just one game. However, Bryant is one of those names who sits in the top 10 of the fantasy boards along with fellow studs like Antonio Brown, Odell Beckham Jr., and Julio Jones.
That first game of the season saw him finish with just one catch and eight yards. He was targeted five times by the rookie quarterback. He had what appeared to be a touchdown at one point, but it was overturned due to his lack of ball control. Bryant is still clearly the star receiver on the team, meaning that the majority of opponents are wise to keeping an eye on him.
Bryant had three catches for 62 yards in a road win against Washington last season. He didn't play in the team's 34-23 loss to close out the season. He could be due to finish in the top receiving spot for his team on Sunday.
The biggest factor will be how the rookie quarterback works with Bryant. Will he give him enough looks and potential catches each week, or will fantasy owners have to wait for a potential Romo return?
4. DeSean Jackson
Another bright spot in Washington's loss to Pittsburgh last Monday night was DeSean Jackson. The veteran out of California ended the game with 102 yards on six receptions with his longest catch at 33 yards.
Jackson was also the top receiver for the Redskins in a 19-16 loss to Dallas last season. He finished that game with 80 yards and a touchdown on six catches. In fact, he had the only Washington TD of the game. Could he be in store for another performance like that against this Cowboys team on Sunday?
His Week 1 performance in Monday Night Football against the Steelers wasn't anything mind-blowing for fantasy owners. However, he still looked quick and like he was in good shape to start the season. Keep in mind, Cousins didn't throw the ball downfield as much as he could have. If that changes, it certainly benefits Jackson.
Jackson has always been considered a boom or bust sort of player in fantasy leagues. He's always a threat for the long ball receptions. However, he also is a threat for injuries. In eight seasons, he's appeared in the full 16-game slate only twice for his career.
Still, he's got breakout potential, as ESPN listed him No. 32 of their top 110 wide receivers. He warrants a start here for the big game possibility against a division rival. If Cousins is playing well, it makes Jackson a potential top target for long receptions and touchdowns.
5. Kirk Cousins
In Week 1, Kirk Cousins' team had a double-digit loss and just a one-yard rushing touchdown scored against Pittsburgh. While that looks like a game full of really mediocre states, Cousins was still among the players who stood out in the box score.
The Redskins quarterback finished with 329 yards on 30 of 43 completed passes. He threw no touchdowns and was picked off twice in the game. However, he managed to find eight different receivers throughout the game as Washington tried to stay competitive.
He'll get another shot at getting the Redskins' first win in this second-straight home game. Based on last season, it could be a prime opportunity for a victory against this NFC East opponent playing behind a rookie quarterback.
In a 2015-16, Cousins had a 219-yard game with a touchdown against Dallas in a loss. He was also sacked three times. However, this particular Week 2 matchup seems like more of a potential bounce-back situation for the home team.
It would not be surprising at all to see Cousins go off for a big game at home after failing to get that opening win. The fans at FedEx Field will certainly be rallying behind the Redskins and Cousins is the man capable of guiding them to the W. Don't fail to start him in what could be a nice spot for the veteran QB.
This article originally appeared on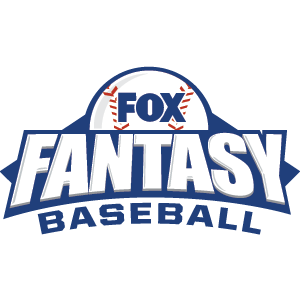 FOX Fantasy Baseball
Join or Create a Free League
Play Now!