Colts at Broncos: 5 best fantasy options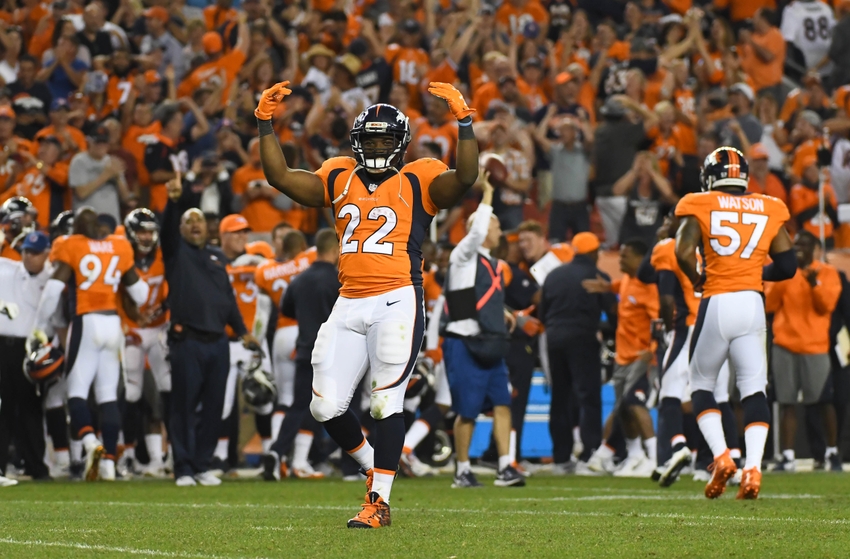 The Indianapolis Colts will travel to Denver to face the Broncos on Sunday. Here are the top five fantasy options to watch for.
In Week 1, the Denver Broncos corralled Carolina Panther quarterback Cam Newton, holding him to under 200 yards passing. In Week 2, the Broncos will face another great young quarterback, as Andrew Luck come to town. Luck went nuts against the Detroit Lions this past Sunday, but he has a much tougher defense to navigate in Denver.
This game is going to be an interesting one, despite the six-point spread. If Luck can get it going, Denver could be in trouble. The Denver defense is one of the best in the league, and will definitely have a nice gameplan going in. Here are the top five fantasy options when the Colts travel to Denver.
5. Donte Moncrief
On a team with T.Y. Hilton, it may come as a shock that Donte Moncrief is the play in Week 2. The Indianapolis Colts will be going up against a stout defense in Denver, who held the Carolina Panthers passing game in check during their Thursday Night Football matchup. Moncrief has quietly developed into a nice young wide receiver, and he should have some key opportunities on Sunday.
Moncrief has the luxury of having one of the best quarterbacks in the NFL on the team. Andrew Luck and Moncrief continue to develop a great relationship, and the team may have a hobbled T.Y. Hilton in Week 2. Hilton did not practice on Thursday, and even if he does play, he may be limited.
Despite making only ten starts in 2015, Moncrief racked up over 100 targets. In Week 1, he caught six balls for 64 yards, while pulling in one of Luck's four touchdown passes. He has a tendency of coming up big in key spots, and against a defense like Denver, will have to be on top of his game.
The Broncos will likely key on Hilton if he plays, opening up Moncrief to get the better of the two matchups. While the Colts are very weak on defense, their offense looks to be back on track now that Luck is back healthy. Moncrief should be considered as a WR2, and could be a money play in daily fantasy leagues.
4. Virgil Green
The tight end position is very weak in the AFC in 2016, especially with New England Patriots star Rob Gronkowski out. The Denver Broncos have a guy in Virgil Green who has the body-type to be an Antonio Gates-type player, but he has yet to reach his potential. While he is not a huge name, he could play a huge role for your fantasy team in Week 2.
Green is a nice play in Week 2 for a couple of reasons. Denver Broncos quarterback Trevor Siemian will be making the second start of his NFL career, and will likely try to key on his tight end a bit more. The tight end has always been a safety net in the NFL, and Siemian is going to try to cut down on the turnovers against Indianapolis.
Another reason for Green being a top option for Siemian this week is the fact that Demaryius Thomas may be limited. Thomas will be a game-time decision for Broncos head coach Gary Kubiak, meaning Siemian will not get many reps with him this week in practice. Thomas is the kind of player whose production can not be reproduced, though Green can do a lot to help ease the loss if Thomas is out.
The Broncos should have plenty of opportunities to score on Sunday, and Green will be a huge weapon if they get in the red-zone. The Broncos are playing a very vanilla offense in 2016, as they attempt to make it back to the playoffs on the strength of their defense. Green could be in for a career day on Sunday.
3. Emmanuel Sanders
The Denver Broncos have a nice two-headed monster at wide receiver, as Demaryius Thomas and Emmanuel Sanders are incredibly productive playmakers. However, Thomas may not suit up for the Broncos game against the Colts, making Sanders the go-to-guy on Sunday. Even if Thomas does play, he may just be used as a decoy, so expect Sanders to get a ton of targets.
Playing against a talented Carolina Panthers defense in Week 1, Sanders was unfazed, putting together a nice game offensively. He caught five balls for nearly 50 yards while being targeted eight times. I would expect those numbers to double in Week 2, and he should be considered a WR2 with WR1 upside in all formats.
Denver quarterback Trevor Siemian will be leaning on Sanders on Sunday, as he continues to get comfortable as an NFL starter. He looked very good in the second half of the team's win against the Panthers on Thursday Night Football, and that confidence should carry over in Week 2. He is going to start going to the wide receivers more, and Sanders could be first up.
In his two seasons with Denver, Sanders has gone over 1,000 yards receiving in both. The lack of Thomas would have been devastating last week against Carolina, but against a weak Colts defense, Sanders should be able to pick up the slack. Look for double-digit targets, over 100 yards receiving, and a touchdown in this one.
2. Andrew Luck
It's Andrew Luck, so plug him into your lineup and roll with it. Last week, Luck absolutely shredded the Detroit Lions defense, throwing for four touchdowns. He will not find it as easy on Sunday, but like he has in the past, he should be able to put together a nice fantasy performance.
The issue heading into the 2016 season for the Colts was their offensive line, which leaked like a sieve last year. The line also looked terrible during the preseason, so it will be interesting to see how they do against an attacking Broncos defense on Sunday. If Luck has time, he is going to have a big day, but if the line has an off-day, he should be picking himself off the ground a lot.
The odds are Luck is going to be hit on many occasions on Sunday, but he is an absolute gamer. He is going to put up the kind of numbers you need from your quarterback, and will be able to find the end-zone on a few occasions. If Hilton is healthy, and Moncrief produces, the Colts are going to be able to cover the six-point spread.
Luck did a nice job connecting with his tight ends in Week 1, hitting Jack Doyle for two scores, and Dwayne Allen for one. Last week, Carolina Panthers tight end Greg Olsen caught seven balls for 73 yards, so expect Luck to go that way a lot on Sunday. If he is working the tight ends successfully, he should be able to go downfield for big gainers.
1. C.J. Anderson
In all formats, C.J. Anderson is a must-play. Anderson dominated one of the best defenses in the NFL on Thursday Night Football, and will now face a weakened Colts lineup in Week 2. Anderson proved that he can carry the load for the Broncos this season, and he will be one of the top running back options in the league on Sunday.
Against the Detroit Lions last week, the Colts allowed their two-headed tandem at running back go crazy. Theo Riddick and Ameer Abdullah combined to rush for over 100 yards while scoring a touchdown. In the air, the two caught ten balls for 120 yards, while finding the end zone two more times. Anderson will be expected to play the role of Riddick and Abdullah on Sunday, and will be more than up to the challenge.
Last week, Anderson ran for 92 yards and a touchdown against the Panthers. In addition, he caught four balls for 47 yards, scoring a receiving touchdown as well. Against the Colts, Anderson will once again be the focal point of the offense, and should have over 150 all-purpose yards.
The Broncos are going to win this game, and they may win big. Anderson is going to go off against the Colts, and he should be 100% started across all formats on Sunday. Whether you play daily fantasy or year-long leagues, get Anderson in your lineup before the 4:25pm ET kickoff this week.
This article originally appeared on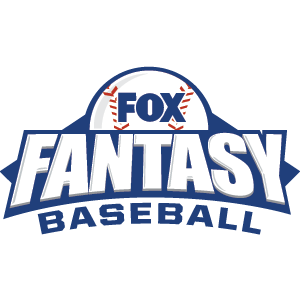 FOX Fantasy Baseball
Join or Create a Free League
Play Now!