Beware of Kaepernick, Wilson
Caution is not one of my fortes. It was absent when I tried to pull off that sick wheelie in grade school, only to descend upon a parked car's windshield. I could cut off a few strokes from my golf game employing restraint instead of John Daly's "Aw, why the hell not?" mentality. Given I'm often shot down like the unidentified bad guys in Top Gun, maybe prudence should be my mantra on the bar scene.
Yet one medium where I'm fairly guarded is my fantasy football draft, as one blunder can submarine an entire season.
During the selection process, it's been noted that early-round picks are the foundation of a rotisserie team. Unfortunately, some fantasy owners misinterpret this philosophy, believing that these players will be the guiding force in their championship run. In truth, a league's title is not won by the fruition of this group, but it can be lost. For, returning to the outlook that the first choices should be a squad's infrastructure, if one of these picks falter, the entire roster can crumple.
So which highly-doubted names should managers be wary of this fall? A look at our annual Buyer Beware list:
Colin Kaepernick, 49ers
I like the San Fran signal caller. I really do. "Love" is a bridge too far, however, and it's this affinity held by most of the pigskin world that I can't substantiate. In seven starts during the regular season, Kaepernick posted 1,608 passing yards, 238 yards on the dirt and 12 total touchdowns (10 passing, two rushing). Alas, four of those end-zone excursions came in a Week 15 matchup with the Patriots, consigning a very pedestrian mark of eight touchdowns in the other six games. Considering the Niners' lack of a viable receiving corps at the moment, don't envision that ratio to magically improve.
Proponents of Kaepernick will dismiss this argument and point to his ground prowess as the catalyst for his value. Certainly his 181-yard outing against Green Bay in the playoffs comes to mind when invoking Kaepernick's wheels, but aside from that banner day, his rushing ability is somewhat overrated. In the final four weeks of the regular season, the 25-year-old averaged just 29 yards per contest and was held relatively in check by the Falcons and Ravens in the team's two other postseason appearances. Worse, Kaepernick had nine fumbles last season in abbreviated time, with two of those loose balls leading to turnovers. Now under center full-time, will Kaepernick face the same security issues that have plagued Michael Vick?
Speaking of Vick, historically, mobile quarterbacks have been prone to injuries. Which leads to the primary reason I'm not buying Kaepernick's high stock: I don't think we'll see him featured in as many run plays this year. Without the safety net Alex Smith provided, San Francisco cannot afford Kaepernick to be on the sidelines after a terrain endeavor gone awry. And with the subtraction of his carries goes his fantasy worth.
As a top-12 arm, I'm all for Kaepernick, and his ceiling is almost unparalleled. Just don't confuse "potential" with "production."
Russell Wilson, Seahawks
Wilson's preeminent standing is boasted by his spectacular second half: 1,652 passing yards, 361 rushing yards, 20 touchdowns and three turnovers. What most are overlooking are Wilson's first-half numbers: 1,466 passing yards, 128 rushing yards, 10 touchdowns and 10 turnovers. His woes in the first two months can be chalked up to a rookie's assimilation into the pro ranks, and there's veracity to that case. In that same tone, Wilson had a cake walk in November and December, which fueled his heightened figures almost as much, if not more so, than his developing skills.
Additionally, like Kaepernick, Wilson's appeal is partially driven by his speed. A quick look at the game logs illustrates three of Wilson's ground scores came against the woeful Bills. For you math scholars out there, that equates to a lone rushing touchdown in the other 15 weeks. With bulldozer Marshawn Lynch in his backfield, I'd be amazed if those six-point scampers jump in 2013.
In this man's eyes, Wilson is a better field general in reality than in the box scores, much akin to Ben Roethlisberger or Shane "Footsteps" Falco. While that's good news to the ears of Seahawks backers, it does little for those in the fantasy realm.
Trent Richardson, Browns
After Adrian Peterson's remarkable comeback from injury, some owners are erroneously letting their guard down against players' health issues. Case in point: Richardson, who continues to deal with various ailments, maintaining a top-10 standing at his position. Three problems I have with the former All-American:
1. He wasn't that good last year, averaging 3.6 yards per carry (second-worst among the 23 backs with 200-plus carries) behind an offensive line that was generally solid. It didn't help that Richardson lacked a quarterback to repel the opposition's heat, although comparable predicaments didn't obstruct Jamaal Charles, C.J. Spiller, Chris Johnson or Steven Jackson.
2. Unlike Peterson, whose rehabilitation was flawless and a borderline medical miracle in terms of recovery time, Richardson has hit some snags in his journey. He's on track to participate in camp, but it's ominous that a player so young has already been riddled with questions on his well-being.
3. He plays for Cleveland, so you know this won't end well.
Frank Gore, 49ers
Admittedly, I thought Gore was heading into the golden years of his career last season, and all he did was submit one of his best displays to date: 1,214 yards, 4.7 yards per carry and eight touchdowns to earn a trip to the Pro Bowl. And though I'd like to highlight Gore's drop-off in the second half of the regular season (5.5 yards per carry in the first eight games, 4.0 yards per rush in the final eight), the Miami product's exploits in the playoffs (319 yards, 5.1 yards per attempt, four touchdowns) proved there's gas left in the tank.
Why the hate? More than any other position in football, running backs burn out rather than fade away. Gore has more than 1,900 attempts on his odometer, along with another 315 receptions. The human body can take only so much punishment, and at age 30, you better believe Gore has received his share of bumps and bruises. Cognizant of Gore's rising toll, anticipate the Niners to spread the wealth among a talented and deep backfield, which includes Kendall Hunter, LaMichael James and, perhaps by mid-season, Marcus Lattimore. Keeping Gore healthy for the playoffs will be a priority, one that could hamper his significance in fantasy.
Dez Bryant, Cowboys
No denying his absurd hot streak in the second half (50 catches, 879 yards, 10 touchdowns) and he remains target 1B in a pass-happy Dallas offense. Moreover, he's one of the few receivers that can single-handedly win your weekly matchup with a mind-blowing performance.
Nevertheless, consistency is a tenet for an early-round pick, a principle not entirely found in Bryant's game. In seven of his first eight contests last year, Bryant was held scoreless, and on three of those occasions the Dallas wideout finished with 17 yards or less. Moreover, he's the lone player in the upper echelon of selections whose off-the-field proclivities could spell trouble. That disposition will reek of nonsense to some, yet it's a legitimate doubt on the minds of many. As minimizing risk is our top priority with high choices, Bryant fails to match this standard.
Mike Wallace, Dolphins
My sports fan analysis: Miami is the Bermuda Triangle for NFL free agents, a place where no one is ever heard from again. Need further basis? Fine. The fantasy breakdown: Wallace's yard-per-catch mark saw a precipitous drop last season, ending up with a 13.1 figure after averaging 18.7 yards in his previous three years. Unlike Pittsburgh, there will be no formidable complement in the receiving game, unless you count Brian Hartline (and we don't). Also, and going out on a limb here, I'd say the pedigree of his quarterback pairing dropped a tad. Too much not to like here.
Wes Welker, Broncos
Welker will continue to be a PPR machine, and I'm really looking forward to the media treating the diminutive receiver's "unleashed" witticism like the second coming of Bill Murray. This doesn't bond to an endorsement for Welker as a top-10 receiver, a footing he's held in many preseason rankings. I'm not necessarily worried about Demaryius Thomas and Eric Decker siphoning targets, as New England's plethora of weapons didn't hold back Welker from 240 receptions the past two seasons. His catch and yardage accumulations are appreciated, but in standard formats, Welker doesn't find the end zone enough to justify a high selection, averaging fewer than six touchdowns per year in his last five campaigns. Conceivably that changes in his new digs, though I'm not betting on it.
Dennis Pitta, Ravens
Yeah, yeah, he won a Super Bowl. Do you want to put your fantasy faith in Joe Flacco? Me either. Pitta's a sound asset, and obviously the top tier of tight ends has taken a hit this offseason, but flabbergasted that some rankings have Pitta as a top-5 performer. Don't fall into this trap.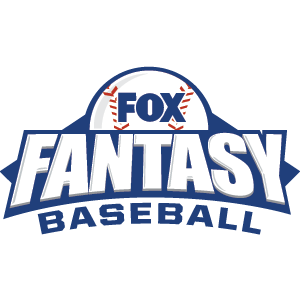 FOX Fantasy Baseball
Join or Create a Free League
Play Now!