Jeremy Maclin and Jeremy Hill Get Me Back in the Winner's Circle
Throughout the 2014 NFL season, FOX Sports fantasy contributor Adam Meyer will square off against DraftKings pro Peter Jennings in one-week fantasy football contests on DraftKings.com
November 4th
Final score:
We are back in the win column!
As soon as it was official that Giovani Bernard was out, I immediately added Jeremy Hill to all of my lineups. It's one thing to have a full-time starter injured, but Hill has been sharing carries for the entire season. So, it was no problem for him to enter the game as the main running back. He rewarded the people who chose him by producing 32.3 points. Just when you thought his scoring chances were over, Hill broke out for a 60-yard touchdown run late in the fourth quarter. He ended the day as the highest-scoring running back at DraftKings.
Hill wasn't my only bargain player in Week 9. I also saved some money by selecting Julian Edelman, Dwayne Bowe, and LeSean McCoy.
I was shocked at Edelman's price tag. I know that Brandon LaFell was the hot ticket when Rob Gronkowski wasn't scoring for New England, but Edelman has always churned out successful games against the Broncos. As I mentioned in the original post, Edelman made 19 receptions for 199 yards and three TDs in two games last year. In Week 9, he caught nine passes for 89 yards and a touchdown. Edelman even added a punt return for a TD, finishing the night with 29.9 points.
While Hill and Edelman were helpful, they still weren't the MVP of the contest. That honor went to Jeremy Maclin. Even when his starting quarterback left with an injury, Maclin continued to perform. On the day, he totaled 158 yards on six receptions and scored two TDs. He was the highest-scoring wide receiver on DraftKings with 36.8 points.
This week, only McCoy was a common thread on our rosters. Though he didn't score a touchdown, McCoy rushed for over 100 yards and also caught two passes (17.3 points).
When Sunday was all said and done, I led Peter Jennings by a score of 148.1-138.62 (difference of 9.48 points).
I still had Andrew Luck and Ahmad Bradshaw remaining, while my opponent only had TY Hilton. Bradshaw only scored 10.9 points, but Luck contributed almost 34 points to my total. Hilton saved Luck from an interception by plucking a touchdown from the hands of the Giants defense. He finished with 16.1 points.
Jennings' MVP was Marshawn Lynch. He earned every point, and every yard, against the Raiders on Sunday.
_______________________________________________
October 31st
Week 9
H2H series:
Get your FREE DraftKings contest entry here!
Last week's recap can be found here…
Peter's Picks:
RB – LeSean McCoy, PHI (5,200)
McCoy's price tag just keeps going down which makes his talent too hard to pass up. I like the matchup and the fact that McCoy is getting a healthier offensive line, too.
WR – AJ Green, CIN (6,300)
If Green is healthy and plays I will absolutely load up on him versus one of the worst teams in the NFL (Jaguars). His talent and price make him too good of an option in Week 9.
TE – Julius Thomas, DEN (5,600)
The highest over/under game-of-the-week features my Broncos vs. the Patriots. Tons of people will be on Rob Gronkowski after his huge week, but I am looking to one of my Broncos. Thomas is a TD machine and I think he gets back on track against the Pats.
Adam's Picks:
QB – Peyton Manning, DEN (9,800)
This season, Manning has thrown for three touchdowns in six-out-of-seven games. That one game where he didn't was on the road against the Seahawks, and he still threw for two TDs. I know that the Patriots held Manning to 150 passing yards last year in the regular season, but Manning managed to throw for 400 yards against New England in the playoffs.
WR – Julian Edelman, NE (4,100)
It will likely be a high-scoring affair at Foxboro. Vegas currently has the over/under at 55 total points (highest total in Week 9). Edelman is ridiculously cheap for a legitimate PPR receiver. He has more targets and receptions than Rob Gronkowski this season. In two games against Denver last season, Edelman combined for 19 receptions on 26 targets with 199 yards and three TDs.
TE – Julius Thomas, DEN (5,600)
Thomas is coming off of back-to-back bad games (combined six catches for 50 yards). Last year, JT only faced the Patriots in the playoffs. In that game, he was targeted 11 times and made eight receptions for 85 yards.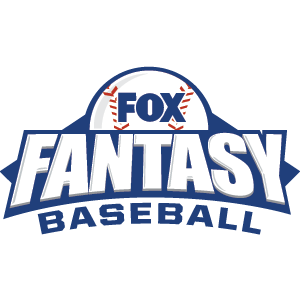 FOX Fantasy Baseball
Join or Create a Free League
Play Now!