Brandin Cooks' fantasy football value cloudy in crowded Patriots offense
While the Patriots were in the middle of dealing draft picks for Saints' wide receiver burner Brandin Cooks, I was in the middle of my drive home from the office and 8:30 dinner. Friday nights are the best.
This fantasy football impact itch is one that must be scratched before midnight, however.
The immediate reaction to Tom Brady adding Cooks to an offensive arsenal boasting Rob Gronkowski, Julian Edelman, Dion Lewis, Chris Hogan, Malcolm Mitchel, Dwayne Allen, and Danny Amendola varies between NFL versus fantasy appeal. The defending Super Bowl champs are building on what won them a Lombardi Trophy last season, but Cooks-to-New England isn't paint by numbers fantasy gold.
Cooks was incredible in the Saints' fast-track offense the past two seasons. In 32 games, he averaged better than 1,100 receiving yards per season, 14 yards per reception and 17 touchdowns. His 2,311 receiving yards 2015-16 rank only behind Antonio Brown, Odell Beckham and Mike Evans.
However, as you'll read in most Cooks-themed fantasy reaction features now through draft season, embracing his past production in the Saints' system and believing he's a fantasy WR-1 because he's joining the Patriots is poor judgement. Remember, as we've learned with Dion Lewis, Bill Belichick doesn't care about appeasing fantasy owners wishes. He wants to win ball games and that may mean Cooks doesn't average 15.0+ fantasy points per game again.
After digging into the Patriots 2016 stats, I found this interesting. Tight ends Gronkowski and Martellus Bennett (now with the Packers) led the Patriots in receiving in six games last year, while Edelman led in seven – including five out of the last seven games after Gronk was injured and placed on IR. One could assume the plan in 2017 is for Gronk – assuming he's healthy – and Dwayne Allen to produce at a similar clip.
So, here are three things fantasy owners should consider before drafting Cooks:
How would you value Cooks in the Saints' system in 2017 if, say, the 2014-version of Jimmy Graham was lingering as Drew Brees' top target? He may have to fight two tight ends for targets in New England.
The 5-foot-10 receiver carving out a role in a tight-end friendly offense, which also features Edelman who saw 20 percent of the targets last year and who Brady trusts more than anybody.
Fewer overall targets in a crowded passing game as the Patriots passed 53.2 percent of the time last year compared to Drew Brees airing it out 62.5 percent of the time.
Brandin Cooks may "do his job" for Bill, but I think his ceiling is a WR-2 for fantasy football owners at this point.
As for the Saints, the big winner is Michael Thomas. Playing alongside Cooks, the rookie receiver saw a team-high 18-percent of the team's 674 targets last season, caught 92 balls for 1,137 yards with a team-high nine touchdowns. His 17.05 fantasy points per game (PPR) ranked WR-8 just ahead of Cooks. Thomas remains a WR-1 lock for 2017 with Willie Snead (104 targets) receiving a significant value boost. Now we just wait for newly-acquired Ted Ginn to vulture fantasy points on go-routes at the worst possible time.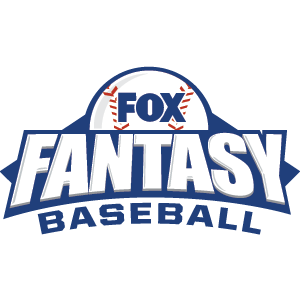 FOX Fantasy Baseball
Join or Create a Free League
Play Now!