Bengals at Steelers: 5 best fantasy options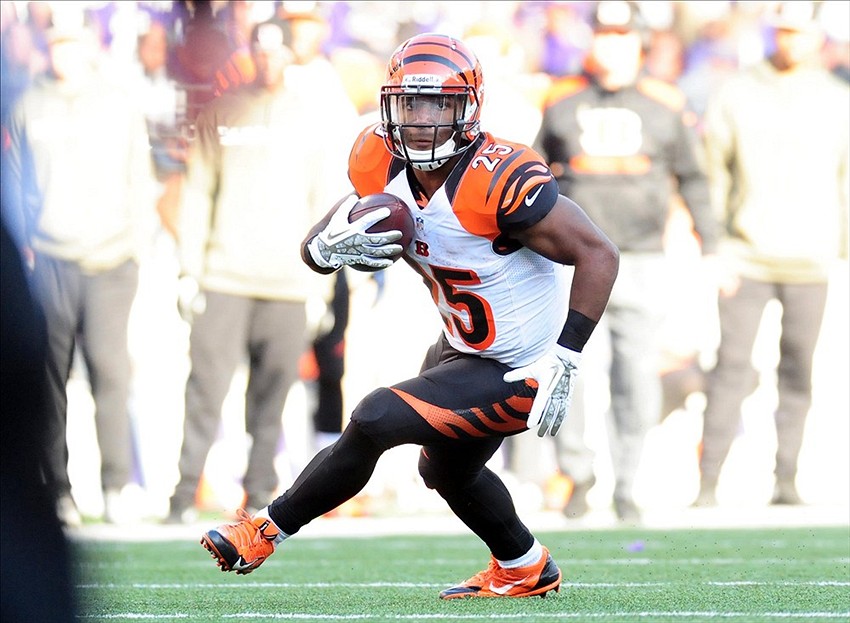 Antonio Brown or A.J. Green? It's not easy picking the most dominant wide receiver for Week 2's matchup between the Pittsburgh Steelers and Cincinnati Bengals. But these prolific pass-catchers aren't the only fantasy options you should consider.
Both AFC North rivals enter the game 1-0 after worthy road wins in the opening week. Each team found points and yards easy to come by, but these divisional tussles are usually more defensive in nature. Here are five fantasy picks to help you get the win.
5. Giovani Bernard — RB
Jeremy Hill is not a great choice this week since he'll be facing a rugged Steelers front seven. But Cincinnati's other running back, Giovani Bernard, could be a matchup problem in the Steel City.
Unlike workhorse Hill, Bernard is a more diversely skilled back. He's an excellent receiver who boasts game-breaking speed.
Those receiving skills can be Cincy's X-factor. Sure, the Steelers have the athletic linebackers to track versatile pass-catchers in space. But Ryan Shazier and Lawrence Timmons will likely have their hands full with other weapons.
In particular, H-Back Ryan Hewitt, tight end C.J. Uzomah and with rookie slot receiver Tyler Boyd. They can all work the middle and stretch the hook and curl zones vertically.
Hewitt and Uzomah can run those linebackers off and leave space for Bernard underneath. Especially if the Steelers adopt the same Tampa 2 shell they used to frustrate the Washington Redskins in Week 1.
Bernard can still be quarterback Andy Dalton's go-to outlet even if the Steelers return to their zone-blitzing roots.
Expect Bernard to be Dalton's favorite intermediary target with tight end Tyler Eifert still on the shelf.
4. Sammie Coates — WR
Pittsburgh's other wide receiver can be the beneficiary of the attention Brown is sure to attract. The Bengals are smart defensively, and any smart defense should roll its coverage toward No. 84.
It's good news for Sammie Coates. The second-year burner can take further advantage of Markus Wheaton's suspension to stake his claim as an essential part of the Steelers' passing game.
Pittsburgh offensive coordinator Todd Haley is rarely shy about dialling up the deep play. It makes sense when Coates can take the top off any defense.
He proved that skill last week when he hauled in a 42-yarder to overwhelm the Redskins. Coates has the ability to help the Steelers not miss Wheaton too much. His challenge is delivering in a big game.
They don't come much bigger than hosting perhaps your chief rival for this season's division crown.
3. A.J. Green — WR
Green is sure to draw plenty of coverage, but even that may not be enough to shut down the league's leading receiver after the first week.
The Steelers are also handicapped in their bid to keep Green quiet. For one thing, the Black and Gold don't have a marquee cover man to trail No. 18 everywhere. There's no Ike Taylor anymore in the Steelers secondary.
It's one reason why head coach Mike Tomlin is favoring more deep and passive zone shells. The scheme would have worked well during Green's early years, back when the long ball seemed the Bengals only way of involving him.
But the Cincy offense has become much more nuanced conceptually since then. Recent seasons have seen Green get the ball in a variety of ways. He's become particularly adept on well-designed screen passes that put him behind jumbo-sized blocking convoys in Cincinnati's unorthodox alignments.
Green caught 12 balls for 180 yards against the New York Jets in Week 1. Most of those catches were created by sophisticated play designs that used sleight of hand to hide one of the NFL's premier playmakers from deep coverage.
2. Jesse James — TE
With Ladarius Green on the PUP list, the Steelers need somebody to step forward at tight end. It looks Jesse James will be that player.
He caught 5 passes for 31 yards against Washington, after tallying just eight receptions in all of 2015. James is certainly not as dynamic as Green, a joker-style tight end who can stretch the seams. Nor is he as savvy as the retired Heath Miller, a master at exploiting holes in the shallow zones.
What James does offer is a massive target for quarterback Ben Roethlisberger. He's 6'7″ and 261 pounds with above-average move skills.
It's a combination that should intimidate various coverage defenders. James ought to be too nifty for most linebackers for track, and too big for defensive backs to lock up.
Roethlisberger will need to to exploit intermediary receivers against Cincinnati's linebackers. The Bengals boast talent and experience at the second level of their defense, but they are a little heavy.
Vincent Rey and Rey Maualuga are cumbersome and plodding, while 34-year-old Karlos Dansby is naturally slowing in his 14th year.
James should prove to be one of the more decisive matchup advantages the Steelers enjoy in Week 2.
1. Antonio Brown — WR
Imagine, for a moment, you're Bengals defensive coordinator Paul Guenther. Just who are you going to task with covering the NFL's best receiver?
Do you put Adam Jones over Brown? Or how about Dre Kirkpatrick? Maybe Josh Shaw?
Do you double Brown out wide? What if he moves to the slot or comes out of the backfield? What if he attacks from a bunch formation or crosses out of a trips look?
There are just so many factors to consider when planning for Pittsburgh's No. 1 target. Even those who come up with a sound plan still struggle to keep Brown quiet.
Take what the New England Patriots tried in Week 1 of the 2015 NFL season. The Pats doubled and tripled Brown wherever he went.
They even dropped rush ends into coverage to stay underneath Brown while a cornerback trailed him and a safety hovered deep. All New England's concentration of coverage yielded was nine catches and 133 yards for Brown.
He and Roethlisberger have too prolific a connection to be easily shut down. The league's official site detailed this dynamic duo on Twitter:
Brown is Pittsburgh's main man for a reason. His joystick-type moves, blink-of-an-eye quickness and velcro hands will torment the Bengals again.
This article originally appeared on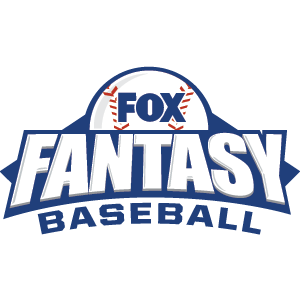 FOX Fantasy Baseball
Join or Create a Free League
Play Now!