The Curious Case of Andy Dalton
One of the more challenging aspects of my job – other than waking up before 11 a.m. – is the insistence for unbiased perspectives. Given the emotional immersion correlated with sports, this is easier said than done. This decree is especially put to the test when discussing the affairs of the Cincinnati Bengals.
Although I live in Cincinnati, calling myself a fan of the Who-Deys would not be accurate. It's hard to be an enthusiast of a franchise that:
– Ended the career of Bo Jackson.
– Hasn't won a playoff game since the 1990 season.
– Is run by the worst owner in the NFL. Given the league has characters like Daniel Snyder, Jimmy Haslam and Stephen Ross, that's quite the designation.
However, I'll be damned if I turn into a sports bigamist. I'd rather be sentenced to a lifetime of Joey Crawford working my pick-up games than be labeled a band wagoner. Outside of extraordinary circumstances – say, your team's owner is revealed to be a racist slumlord – you're stuck with your town's teams. (Cut to every Cleveland fan solemnly nodding.) None of this, "Well, I live in Orlando but I follow the Lakers!" jibber jabber.
By default, this leaves me, as well as most of Southern Ohio, with the Bengals. So while our fervor is nowhere near the zealous levels of other fan bases, there is still investment. Which brings us to the precarious matter of Andy Dalton.
Unlike baseball or basketball, football is not a statistically-driven sport. Part of this derives from quantification: the former games' construction is basically a myriad of individual matchups, whereas the latter is inherently a team process. Another facet is the premium put on winning, which is why Troy Aikman (165 touchdowns, 141 interceptions) is in the Hall of Fame yet Tony Romo (208 touchdowns, 101 picks) won't sniff Canton. A player can blow up the box scores, but if he doesn't do it in the postseason, it's mostly for naught. The collective shoulder shrug to Peyton Manning's record-breaking 2013 campaign following Seattle's Super Bowl beatdown is further testament to this claim.
Similar criticism, albeit to a lesser severity, currently rests on the shoulders of Dalton. The Red Rifle is entering his fourth professional season, one that doubles as the last year on his rookie deal. Although there remains discussions between Dalton's camp and the Cincinnati organization, it appears the TCU product will head to training camp without a contract extension. To some, this may be perplexing, as Dalton has reached the playoffs in all three seasons (one of just four quarterbacks to accomplish this feat), compiling a 30-18 regular-season record.
Alas, the postseason has been a different tale. If the playoffs conquests of Joe Flacco are worthy of a John Facenda "Voice of God" narration, Dalton's reel would be aptly described by Yakety Sax. In three Wild Card Round contests, Dalton has found the end zone just once with a whopping seven turnovers.
Due to the amplified nature of playoff football, Dalton's miscues on the big stage have fueled his public perception. Mainly, that he's a train wreck. The jury is still out on his ability to guide a team to a championship yet, in our fantasy realm, Dalton is one of the more underrated assets at his position.
Considering this image sums up our last encounter with the Cincy signal caller, it's not the easiest proposition to buy. (In a somewhat surreal side note, while I was waiting to see Aziz Ansari's standup in April, Dalton walked into the room. Within 15 feet of the Bengals quarterback was a guy wearing a "Dalton makes me drink" t-shirt. No word if this was part of Aziz's act.) However, for the Doubting Thomases, the stats illustrate this is the case. A quick comparison of Dalton versus field generals with higher fantasy start percentages:
2014 Quarterback Stats
| | | | |
| --- | --- | --- | --- |
| Quarterback | Yards | TDs | INTs |
| Andy Dalton | 4,293 | 33 | 20 |
| Matthew Stafford | 4,650 | 29 | 19 |
| Matt Ryan | 4,515 | 26 | 17 |
| Tom Brady | 4,343 | 25 | 11 |
To give Dalton's figures light, only Denver's Manning and Drew Brees tossed for more aerial scores, and his 4,293 passing yards ranked seventh-best in the NFL.
His yards, touchdowns, yards per attempt and win-loss record have improved every season. Likewise, Dalton heads into 2014 blessed with an abundance of talent at the skill positions (more on this in a moment). This begs the question: should Dalton be considered a top-10 quarterback in your upcoming fantasy draft?
Yes, Dalton has a penchant for throwing it to the wrong team, especially problematic for owners in leagues that penalize turnovers. His feast-or-famine display can be maddening: 21 touchdowns emitted from six games, and Dalton was held to one trip to pay dirt or less in five contests. There are also concerns that new offensive coordinator Hue Jackson will implement a more run-heavy scheme, possibly encumbering Dalton's output.
Nevertheless, there's more action on the positive side of the Dalton panorama. Only the Broncos rival the Bengals in regard to weapons in the offensive arsenal. The receiving ranks are filled by the likes of All-Pro A.J. Green (who's in the discussion for best wideout not named Calvin Johnson), 24-year-old Marvin Jones (finished t-10th with 10 receiving touchdowns) and the versatile Mohamed Sanu. Last year's first-round pick Tyler Eifert seems poised for a breakout campaign, with two-time Pro Bowler Jermaine Gresham likely to see plenty of time in two tight-end sets. Also assisting Dalton is running back Gio Bernard, who posted 56 receptions in his rookie season.
Speaking of which, though Jackson wants to implement the ground game to an intensified degree, it's an intention easier said than done. For all the excitement he brings, many question if Bernard's diminutive stature can handle a full-time workload. The Bengals invested a second-round selection in LSU back Jeremy Hill, a player that comes to Cincinnati with more than a little baggage. The club could bring back BenJarvus Green-Ellis, but, as his feeble mark of 3.4 yards per attempt demonstrates, that is not a desired option. In short, the Bengals backfield is far from a reliable group, meaning fears that Dalton will take a backseat in Jackson's attack should be alleviated.
In a roundabout way, the exodus of defensive coordinator Mike Zimmer may boost Dalton's stock. Marvin Lewis gets the recognition on the national level for taking the Bengals to the postseason four times in the last five years, but the credit goes to Zimmer's knack for getting the most out of the resistance. With Zimmer now in Minnesota, envision Cincinnati's defense to be in the bottom half of the league, surrendering more than its share of end-zone visits. For Dalton proprietors, this could signal a positive development, as regular scoreboard deficits will connect to the offense assaulting from the skies early and often.
Finally, there's the factor of the infamous "contract year" phenomenon. Dalton will be looking to get paid, and as recent quarterback deals have shown, NFL organizations will shell out for the prospect of a competent arm.
Unfortunately for Dalton, the stigma of falling short in the spotlight is very real. In a league where stars rarely hit the open market, the Bengals are poised to let Dalton test the free-agent waters. Bringing in rookie AJ McCarron supports this initiative, and the sentiment has consequently been accepted by fans and fantasy owners. As one who has watched every Dalton start, it's understandable. His down-the-field accuracy is subpar due to a so-so cannon, with most of these misfires falling at his receivers' feet. Even mid-range attempts can be an adventure, as Dalton has a tendency to overthrow 15-yard targets. If there's any semblance of heat, his mechanics fail to stay steady under pressure. It is not an aesthetically-pleasing watch.
Conversely, though he doesn't pass the eye test, the box scores say otherwise. Only the aforementioned Manning and Dan Marino had more touchdowns in their first three seasons than Dalton's 80 scores. He works in an environment conducive to statistical success. The Red Rifle lacks the allure of Russell Wilson, the past of Brady and the media coverage of Jay Cutler, Ryan Tannehill and Johnny Manziel. But in terms of near-future upside, the man is hardly rivaled.
We are inclined to dismiss Dalton for his January failures, but fantasy championships are built from September to December. With Dalton, you have to separate the roto from reality.
Joel Beall is a writer for FOXSports.com and WhatIfSports.com. He lives with a Golden Tee machine and a jump shot that's broken. Reach Joel on Twitter @JoelMBeall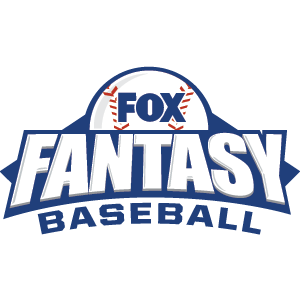 FOX Fantasy Baseball
Join or Create a Free League
Play Now!