Fantasy Football Impact: Alshon Jeffery to the Eagles
The Eagles are reportedly set to sign free-agent WR Alshon Jeffery to a one-year contract. The Eagles are also bringing aboard WR Torrey Smith, but the likely plan is for Jeffery to be the alpha dog here, so let's focus on him for fantasy purposes.
NFL Network reports that Jeffery turned down a longer deal with the Vikings in an effort to enhance his value with one big season in Philly. Jeffery had huge seasons in 2013 (89-1,421-7) and 2014 (85-1,133-10), but battled injuries over the last two years. On the bright side, he averaged a strong 15.4 yards per reception while playing 21 of 32 games in that span.
This seems like a great spot for Jeffery, and many will buy into the contract-year narrative. However, why didn't other teams (except for the aforementioned Vikings) offer him a big contract? Oh, that's right. He's always hurt! If you want to rank Jeffery at or around WR20 based on his upside, it's probably fine. Higher than that, and I think I'm out. Too risky.
The fantasy winner here is QB Carson Wentz, who has an interesting complement of weapons after finishing 2016 with a horrendous corps of wide receivers. Here's the summary:
The Eagles now have Torrey Smith, Alshon Jeffery (😫), Jordan Matthews, Zach Ertz, and Darren Sproles. That'll work.

— Robert Mays (@robertmays) March 9, 2017
It's difficult to make an apples-to-apples comparison for the Eagles' receivers from one year to the next, because last season's outside receivers (Dorial Green-Beckham and Nelson Agholor) were complementary players, and Jeffery (at least) figures to be more involved. Here's how their target distribution went last season:
| | | |
| --- | --- | --- |
| Player | Targets | Target % |
| Jordan Matthews | 117 | 19.2 |
| Zach Ertz | 106 | 17.4 |
| Dorial Green-Beckham | 74 | 12.2 |
| Darren Sproles | 71 | 11.7 |
| Nelson Agholor | 70 | 11.5 |
| Trey Burton | 60 | 9.9 |
Even if Jeffery can't be counted on to excel, he'll probably be a solid contributor that makes Wentz look better. Wentz struggled last season, but it's difficult to tell how much of the blame can be placed on his supporting cast. Let's give Wentz some benefit of the doubt and move him to the QB16 range – just below Philip Rivers and Jameis Winston, to use the early analyst consensus rankings on FantasyPros.com. The additions of Jeffery and Smith won't make Wentz an instant fantasy star, but they'll help.
Elsewhere on the Eagles, anyone who was hoping for WR Jordan Matthews to make a third-year leap should forget about it, as this team has too many mouths to feed. Is he even a top-50 fantasy wideout now? Eh.
One of the other mouths is TE Zach Ertz, who finished 2016 as TE6 on FOXSports.com. Ertz ranked sixth at his position with 106 targets, and he almost certainly won't see as many again. He'll be outside of my top 10 at the position as a result of the Eagles' free-agency moves.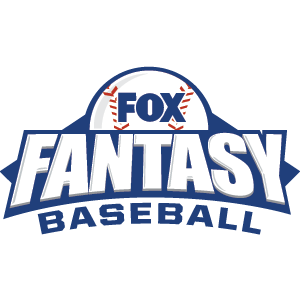 FOX Fantasy Baseball
Join or Create a Free League
Play Now!