5 fantasy options for week two probably on your waiver wire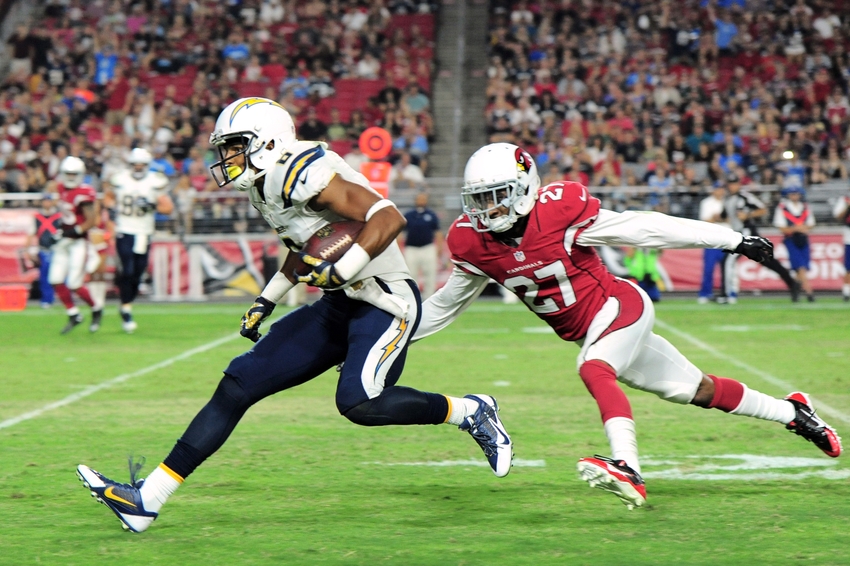 These are the top five fantasy options that are probably sitting on your waiver wire heading into week two .
The football world was thrilled to have the game they love back. Fantasy being back means that team owners have to do their best to catch lightning in a bottle with certain players. The only way to do that is by finding hidden gems and claiming them before anyone else does.
We learned a lot in week one. Players had a chance to show their value and teams displayed their plans for certain guys. Everyone expects big days from certain players such as Aaron Rodgers and Antonio Brown. But sometimes it isn't that easy. No one projected Spencer Ware to have the day he did and no one expected Adrian Peterson to put up a weak performance.
It is all about paying attention, strategy and a little bit of luck. Another main thing to keep an eye on is injuries. When you find out a player is hurt, immediately check to see who their backup is and think about adding him. Injuries can devastate a team if you have a player who gets hurt. But at the same time it opens the door for players you may not have heard of.
This is what makes football so great and fantasy so exciting. You never know what could happen. It is all about matchups and how a certain team uses a certain player. With week one in the books, these are five valuable options to start in week two. All five of these players are most likely on the waiver wire still and need some recognition.
5. Quincy Enunwa — WR
If you haven't heard of Enunwa yet, we completely understand. He was a 6th round pick of the Jets in 2014 out of Nebraska. The second year receiver immediately took over the slot role right out of the gate. During his rookie campaign, he caught 22 balls for 315 yards and no touchdowns. These numbers may alarm you but new year, new Enunwa.
He caught seven passes for 54 yards and a touchdown in week one against the Bengals. He was targeted eight times by QB Ryan Fitzpatrick and was the most productive receiver. Now, don't expect him to keep being the top guy on a team that includes Brandon Marshall, Eric Decker and Matt Forte. But he needs a spot on your fantasy team because he will be open a lot during the season.
When a team is preparing to play the Jets, Enunwa may not be a focus point for them. This means he will always be facing single coverage in the slot and it gives him the chance to use his speed and find gaps in the defense. This is his second year in the NFL and the Jets look they want to get him more involved in the offense.
The Jets have a very tough schedule so they will be throwing the ball a lot. Whether it is because they are down or because they want to score quickly, the ball will be in the air. With Marshall and Decker both getting most of the attention, Enunwa is set to have a nice year for the Jets.
4. Chris Thompson — RB
The Redskins came out and didn't compete on Monday night against the Steelers but don't let that fool you. The Redskins are still one of the contenders to win the NFC East, if not the favorite. The only issue is they have no running game yet.
Alfred Morris is now a Dallas Cowboy and second year running back Matt Jones doesn't seem ready to be a three down back in the league yet. This is where Chris Thompson comes in. He did not see much action in week one. He ran four times for 23 yards and caught two passes for 16 yards. Thompson did get a rushing touchdown.
The Redskins need to ride the hot hand when it comes to their running game. Thompson is more of a duel threat then Jones. He is a very good receiver out of the backfield and has speed that can separate him from defenses. Especially in a PPR format, Thompson is a good option to have.
Now, he may not be ready to jump into your lineup right away and make an impact but in a few weeks or come playoff time, he could be seeing a bulk of the action in DC. The way to look at it is, no risk, high reward.
Thompson is owned in only 9.1 percent of ESPN fantasy leagues. So, instead of wasting a spot on your team with a 16th round pick that is on the practice squad, add a running back with a lot of potential and promise. It could pay off big.
3. Eli Rogers — WR
Eli Rogers made his debut against the Redskins after missing last season due to injury. He caught six passes for 59 yards and a touchdown. He seemed to fit right into to this high-powered Steelers offense. QB Ben Roethlisberger hyped up the 23-year old all preseason and it seemed to pay off.
What makes Rogers so valuable is the chance he has been given. Antonio Brown is the best receiver in football so he will most likely see double-teams, maybe even triple-teams, throughout the season. Martavis Bryant has been suspended for the entire season and Markus Wheaton has been sidelined with a shoulder injury.
So, that opens up a spot for the second year receiver out of Louisville. Rogers is 5-10, and 187 pounds of pure speed and athleticism. A lot of people were impressed by him including his QB and the coaching staff. He is only owned in 18.7 percent of ESPN leagues and that number should rise after his week one performance.
The Steelers are playing the Bengals in week two. Last season, the Bengals gave up the eighth fewest fantasy points to wide receivers. They did a good job at shutting down Brandon Marshall in week one as well. With their focus being on Antonio Brown, expect Rogers to have a good day, he may even find the end zone again.
2. Alex Smith — QB
Alex Smith has never been the sexy pick when it comes to fantasy QBs. He has the reputation of being a game manager and rightfully so. But some numbers may surprise you. Last year he threw for 3,486 yards and 20 touchdowns. During week one, he led the Chiefs to the largest comeback win in team history. He went 34-48 for 363 yards and two touchdowns, including a touchdown on the ground.
Now, don't think that you should run out and drop guys like Russell Wilson or Matt Ryan to make room for Alex Smith. But with him being owned in only 29.6 percent of leagues, it is a nice guy to have around just in case. Injuries happen and in case of one, Smith can be inserted into your starting lineup and produce.
The underrated part about a game-managing QB is that they rarely turn the ball over. Smith only threw seven interceptions last season. He did have one against the Chargers but the 30 fantasy points he put up will over shadow it.
Smith loves his tight ends and completed 24 passes to them in week one. With Jamaal Charles set to miss time or if he plays, see a lightened workload, Smith will need to step up again like he did last week. He is a veteran and is capable of doing so.
So, for all of you who may be nervous to make a move like this, remember that when it comes down to it, names mean nothing. If a player is going to put up points then he should have a spot on a roster. And Smith will put up points.
1. Tyrell Williams
Who in the world is Tyrell Williams? Well, apparently he's a wide receiver on the Chargers who only had two catches last season as a rookie. He's 6'4, 205 pounds and went to school at Western Oregon. Now that we know a little about him, let's talk about why he is a valuable waiver wire pickup.
Williams saw some action in week one and he caught two passes for 71 yards. He did that during the same game that Keenan Allen suffered an ACL tear that will keep him out the entire season. Allen was expected to really breakout this year and have a great year for the Chargers. Someone has to step in for this team.
With Stevie Johnson also out for the season with a knee injury, that leaves Williams with an opportunity to get his name out there. He will see a lot of action along with Travis Benjamin. Second year back Melvin Gordon showed some promise for the running game and this will open up the pass.
Williams is owned in 22.3 percent of leagues but that number is expected to sky rocket with Allen being out for the season. Whether it is immediately in week two or gradually throughout the season, expect Williams to make an impact and put up some good numbers.
More from FanSided
This article originally appeared on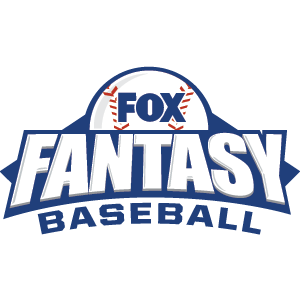 FOX Fantasy Baseball
Join or Create a Free League
Play Now!