2013 Fantasy Football: NFC Lessons Learned
Ask those close to me and they'll confirm the fact that I, at times, can be stubborn. Perhaps it's the Taurus stereotype or the headstrong Fowler family character trait that, according to my aunts and mother, seem to flow through the veins of our family tree's patriarchs.
However, when it comes to mixing astrology and fantasy football, a stubborn mindset when ranking your players before a draft can only lead to a horoscope that reads:
"Tread lightly the next four months because you are about to move … to the basement. Granted, you aren't permanently confined to the dank, musty dungeon as you'll travel often… to the waiver wire."
Preparing for your 2013 fantasy football draft and pre-ranking your players is often a fluid process leading up to draft day. If you stick with the rankings you set in mid-July, you are handing valuable picks and future wins to your competition.
After watching as many preseason NFL games as I could over the past few days, I've realized some of my rankings transgressions and plan on highlighting them in the following 32-for-32 fantasy feature:
NFC East
New York Giants
For a running back to fumble the football in Tom Coughlin's offense is like a teenager throwing a party while his parents are away for the weekend. A trust is broken. After what David Wilson went through last season following a fumble on the second carry of his career, second-string running back Andre Brown knows he's in trouble after a preseason turnover against the Steelers. Still, I believe Brown has all the makings of one of the top vultures in the league as Wilson doesn't have a secure lock on goal-line touches.
Hakeem Nicks missed the game with a groin injury. Fantasy owners are not surprised. However, early-to-mid-August injuries aren't a major worry. It's the sample size of Nicks' inability to stay healthy that should have potential owners worried. On the other hand, Nicks is heading into a contract year. That's all the motivation an athlete should need to get and remain healthy.
Dallas Cowboys
Here's a perfect example of where fantasy football stubbornness should not blind your assessment. In limited action, I believe Dez Bryant belongs in the top three of my fantasy wide receiver rankings. He nudges Larry Fitzgerald who falls to No. 4. Bryant caught three passes for 55 yards that exposed Oakland's secondary once again.
Reports suggest Dwayne Harris has the inside track to win the Cowboys' WR3 job.
I'm also starting to get nervous about drafting Jason Witten in non-PPR leagues. Lack of action around the end zone has me worried.
Philadelphia Eagles
Mike Vick and Nick Foles remains a quarterback competition according to Chip Kelly.
Vick dropped a dime into the hands of DeSean Jackson on the Eagles first drive. He finished 4-5 for 94 yards.
Foles entered and ran the up-tempo offensive style we've come to expect from Kelly. He finished 5-6 for 43 yards.
I still believe Vick wins this job unless an injury or complete meltdown occurs in a preseason game.
During the broadcast, the Eagles' announcers stressed how Brent Celek's role would become more about blocking and less about catching balls like he has in the past. Rookie tight end Zach Ertz could benefit from the pass-catching role the most.
Washington Redskins
As was the plan all along, Robert Griffin III did not play in the Redskins' first preseason game against the Titans. However, his workload did increase in Monday's morning practice according to the Washington Post. The extra reps are something RG3 requested last week.
The team benched eight starters. So, it's truly hard to gain a grasp on overall value.
Tight end Fred Davis (TE2) and Leonard Hankerson (WR4/5) both scored touchdowns in the first half.
NFC North
Green Bay Packers
Granted, it's only the first preseason game, but for the Packers to get shutout by the Cardinals is troubling.
Most of the fantasy football focus is on the running back competition. Aaron Rodgers said recently that Johnathan Franklin has a slight edge in the passing-game compared to Eddie Lacy who did not play in the Packers' first preseason game due to a hamstring injury.
By all accounts, Lacy's style of running downhill is more in line with what coach Mike McCarthy wants to do, but Franklin hasn't lost the job yet.
Week-over-week, I think Lacy's fantasy stock has dipped a little to the fifth or sixth rounds if not later. I'm in no hurry to draft him at the moment.
Chicago Bears
Marc Trestman told the Chicago Tribune that he needs receivers outside the top three to have the ability to play special teams. So, for a guy like rookie Marquess Wilson to haul in four receptions for 82 yards, but possess no experience on special teams, it's hard to get too excited.
After talking with Jeremy Stoltz of BearReport.com last week on the FOX Sports Team Report podcast, I have a better attitude towards Matt Forte, but don't see him jumping up my rankings in standard scoring leagues. Even in PPR leagues, I think I would rather have Reggie Bush ahead of Forte, West Coast offense or not.
Detroit Lions
Fantasy owners are drafting Calvin Johnson in the first, Reggie Bush in the second and Matthew Stafford in the fourth or fifth rounds (his stock has ticked upwards as of late), but Nate Burleson didn't make a catch and Ryan Broyles missed the first preseason game as he continues to recover from an ACL injury. So, not all fantasy questions have been answered in Detroit.
Minnesota Vikings
I've been eagerly anticipating the Vikings' portion of fantasy lessons learned.
Cordarrelle Patterson caught four passes for 54 yards and also returned a kickoff 50 yards. Again, this is Adrian Peterson's offense and Greg Jennings is the de facto No. 1 wide receiver with Kyle Rudolph atop Christian Ponder's favorite red zone targets. However, if you have some room on your roster in the 13th, 14th or 15th rounds, I'd consider taking a flier on Patterson. We'll learn more in the preseason games to come, but it was quite an opening act.
NFC South
Carolina Panthers
Following Jay Cutler's interception on the first possession of the game, here's the sequence of Panthers' plays from the Bears' 18-yard line:
1) Cam Newton incomplete pass to Greg Olsen (pass interference) 14-yard penalty assessed (ball on the 4-yard line)
2) DeAngelo Williams rush for 3 yards
3) DeAngelo Williams rush for -2 yards
4) Timeout
5) Cam Newton 3-yard pass to Brandon LaFell – TOUCHDOWN
Now, obviously the last thing Carolina would need is Newton injured on a quarterback keeper in a preseason game, but I think if this were a regular season game from a yard out, Newton is calling his own number on second down. He did throw an interception in his second and final series of the evening and proved he'll still cause fantasy owners headaches.
Also worth noting that, per the norm, Newton looked Olsen's direction inside the red zone.
New Orleans Saints
With Joe Morgan out for the season with an ACL tear, Kenny Stills impressed me in the Saints' preseason opener against the Chiefs. Granted, he only came away with one reception for 22 yards, but on the three targets he saw showed me he does have the ability to make some plays in the team's hyper-pass offense.
Reports out of New Orleans also suggest running back Mark Ingram has created some distance between himself and Pierre Thomas for top (fantasy) back not named Darren Sproles. We've heard this before, but with Thomas missing the game and practice with an undisclosed injury, the door may be wide open for Ingram.
Tampa Bay Buccaneers
You aren't drafting Mike Glennon unless you are in a dynasty league. Stop it.
The Peyton Hillis vulture threat may have ended before it even had time to gain any momentum. He left the Buccaneers preseason game against the Ravens with a knee injury. Brian Leonard, also vying to be Doug Martin's backup, finished with six carries for 23 yards and a touchdown.
2012 Week 1 Waiver Wire One Hit Wonder, Kevin Ogletree, finished with a team-high 65 yards on five receptions as he looks to secure the team's WR3 roster slot.
NFC West
San Francisco 49ers
After chatting with Chris Biderman of NinersDigest.com on the FOX Sports Team Report podcast, my San Francisco fantasy outlook became a little cloudier.
I still really like Colin Kaepernick as a productive fantasy quarterback, but he fell behind Matt Ryan in my quarterback rankings last week and with the way Tom Brady performed with an all new cast of characters over the weekend, CK7 may have fallen outside the top five. Biderman said because opposing NFL coaches have been able to study the read-option more during the offseason, defenses will be better prepared for Kaepernick this year. So, he thinks the quarterback will run less and pass more.
I also learned that Frank Gore, Kendall Hunter (who was just acitved from the PUP list) and LaMichael James are setting up for another RBBC in fantasy football this season.
A.J. Jenkins did nothing in the team's first preseason game against Denver to solidify a starting role opposite Anquan Boldin on the field. He caught one pass for 11 yards on three targets and lost a fumble.
Kyle Williams and Marlon Moore, who started over Jenkins against the Broncos, are breathing down his neck for the WR2 role. Oh, and don't forget about Mario Manningham (still no timetable on his return).
Be sure to pay attention to tight end Vance McDonald the next few preseason games. This guy is starting to gain a little love in the fantasy world and four catches for 66 yards against the Broncos won't hurt those reviews.
Seattle Seahawks
Christine Michael finished with 16 carries for 89 yards (5.6 YPR) as he tries to nudge Robert Turbin to the side behind Marshawn Lynch.
Remembering back to the 2013 NFL Draft, several fantasy pundits were disappointed when Michael landed in Seattle because they thought if he went to a team with a greater need in the backfield, he would have an immediate fantasy impact.
Arizona Cardinals
Those owners high on Carson Palmer as a viable fantasy backup were thrilled with his Cardinals' debut when he finished 4-6 for 77 yards including a 38-yard touchdown strike to Andre Roberts. Larry Fitzgerald caught both passes thrown his direction for 21 yards.
Rashard Mendenhall (knee soreness) and Ryan Williams (knee) both missed the opener. It's all but certain than Williams will miss the Cards' second preseason game, too. Many believe he's out of chances and if he misses the third preseason game, would be cut.
The move could open the door for rookie Stepfan Taylor who rushed 20 times for 64 yards against the Packers. You aren't drafting him, but with the Cardinals' backfield an open competition, it's worth keeping tabs.
St. Louis Rams
Quick hitters from the Rams first game against the Brownies:
1) Daryl Richardson should be picked before any other Rams' running back. It didn't take much to propel him into the lead back role and 44 total yards on six touches gave him the edge in my mind.
2) Chris Givens should earn just as much ink as Tavon Austin heading into the season from a St. Louis-centric fantasy perspective. He finished with 82 yards on three receptions with a touchdown against the Browns. Many forget that Bradford targeted Givens a bunch down the stretch last season. I'm not against drafting Givens in the 11th round or later.
Sign up today for your free fantasy football season at FOXSports.com, and test your draft preparation by entering our mock draft lobby. Our fantasy experts will provide you with all the 2013 fantasy football news you'll need to push for your league's championship.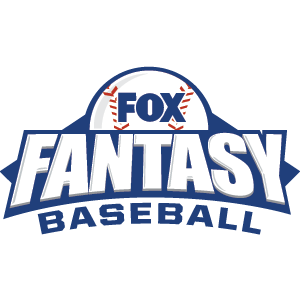 FOX Fantasy Baseball
Join or Create a Free League
Play Now!