2013 Fantasy Football: AFC Lessons Learned
Ask those close to me and they'll confirm the fact that I, at times, can be stubborn. Perhaps it's the Taurus stereotype or the headstrong Fowler family character trait that, according to my aunts and mother, seem to flow through the veins of our family tree's patriarchs.
However, when it comes to mixing astrology and fantasy football, a stubborn mindset when ranking your players before a draft can only lead to a horoscope that reads:
"Tread lightly the next four months because you are about to move … to the basement. Granted, you aren't permanently confined to the dank, musty dungeon as you'll travel often… to the waiver wire."
Preparing for your 2013 fantasy football draft and pre-ranking your players is often a fluid process leading up to draft day. If you stick with the rankings you set in mid-July, you are handing valuable picks and future wins to your competition.
After watching as many preseason NFL games as I could over the past few days, I've realized some of my rankings transgressions and plan on highlighting them in the following 32-for-32 fantasy feature:
AFC East
New England Patriots –
First and foremost, Tom Brady is Tom Brady and looked to be comfortable and efficient with the young corps of receivers around him. He and hoodie are making chicken soup out of chicken droppings again. I said the fourth round was a good place to target him, but I think he's a third-round fantasy quarterback even without Wes Welker, Aaron Hernandez and, at least for now, Rob Gronkowski.
Rookie wide receiver Kenbrell Thompkins looked to be the guy Brady wanted to target in his limited time on the field. Thompkins caught four balls for 23 yards.
Tight end Zac Sudfeld has started to gain a cult following among the Boston media and has been labeled "Baby Gronk" by some. He only caught one ball, but it was for 22 yards as he tries to replace Aaron Hernandez in the flex tight end slot.
Stevan Ridley's eight carries for 92 yards supported my decision to rank the Pats' first-string running back at the end of the first round, start of the second. Shane Vereen caught a touchdown pass while he was lined up as a wide receiver. Awesome, albeit hard for fantasy owners to feel comfortable starting him off the jump. LeGarratte Blount carried the ball 11 times for over 100 yards against the Eagles, including his most impressive run since he barreled over the Packers' second line of defense a few seasons ago. Blount probably locked up a roster spot with this effort alone.
Miami Dolphins –
Three items to take away from the Dolphins' one-sided victory against the Jaguars:
1) Dustin Keller – two receptions for 46 yards including a touchdown from Ryan Tannehill
2) Caleb Sturgis – yeah, I know he's a kicker, but when you boot a 58-yarder in the midst of a kicking competition with Dan Carpenter, you get your name in the paper and on the web
3) Daniel Thomas (4.8 YPR) and Mike Gillislee (3.1 YPR) continue to battle out for the Dolphins' No. 2 RB
Buffalo Bills
The Bills and Colts were the last two teams to play over the weekend:
1) E.J. Manuel started over Kevin Kolb because Kolb hurt his knee after he slipped on a mat walking out to the practice field. Par for the Kolb course.
a. Manuel finished 16-21 for 107 yards with three carries for 28 yards in his debut
b. I bet Manuel wins the job and starts for the Bills to start the regular season
c. Late-round flier? Sure, in the 14th.
2) Despite a fumble, C.J. Spiller looked explosive out of the backfield as he continues to warrant first-round status
New York Jets
Mark Sanchez threw an interception on his third pass attempt, but came back to lead a seven-play scoring drive that culminated in a 26-yard touchdown pass to tight end Jeff Cumberland.
Bilal Powell remains the de facto No. 1 running back on the depth chart, but only picked up 14 yards on nine carries. Blech. Chris Ivory returned to practice on Sunday August 11.
AFC North
Cleveland Browns
Trent Richardson (shin) did not play, but Brandon Weeden led two scoring drives (FG / TD). He finished 10-13 for 112 yards.
Jordan Cameron only caught one ball, but did pick up 30 yards as the tight end's fantasy stock continues to tick upwards with Norv Turner's love of working the tight end into the offense paving the way for more love.
Pittsburgh Steelers
Rookie running back Le'Veon Bell, currently listed atop the backfield depth chart, did not play due to a knee injury, but Jonathan Dwyer and Isaac Redman did little to lock up a definitive role. Dwyer finished with six carries for 15 yards (2.5 YPR) and Redman carried the ball twice for seven yards (3.5 YPR). Owners may want to pay attention to LaRod Stephens-Howling (seven carries for 40 yards) the next few preseason games to see if he can carve out of a niche role.
Tight end Matt Spaeth will miss the next eight-to-10 weeks with a foot injury. Heath Miller is rehabbing an ACL injury. So, right now Ben Roethlisberger's top tight end is David Paulson.
Cincinnati Bengals
Rookie running back Giovani Bernard led the Bengals with 10 carries against the Falcons on Thursday night. He finished with 28 yards on the ground and 16 receiving yards with a touchdown plunge from a yard out.
Reports out of Cincinnati suggest wide receiver Andrew Hawkins could begin the season in PUP list and may open the door for Dane Sanzenbacher to make the roster after he housed a punt return and caught a touchdown pass from John Skelton against the Falcons. Sanzenbacher finished the season with the Bengals last year after being cut by the Bears.
Baltimore Ravens
The revamped Ravens' defense looked sharp against the Buccaneers in their first test. They held Tampa Bay under 275 total yards of offense.
Visanthe Shiancoe starting in place of injured tight ends Dennis Pitta (out for season, ACL) and Ed Dickson (minor hamstring tear) finished with three receptions for 27 yards.
If I'm drafting Ravens' for my fantasy team it's Ray Rice in the first round, Torrey Smith in the eighth and then all bets are off.
AFC South
Indianapolis Colts
Twitter was set ablaze after T.Y. Hilton caught a touchdown pass from Matt Hasselbeck. Fantasy pundits can't make heads of tails of Hilton. Is he overvalued? Undervalued? He's a low-end WR2 in my book.
With Ahmad Bradshaw sidelined, Vick Ballard carried the ball three times for 18 yards in the starting role. With Dwayne Allen waiting on a second opinion regarding his own foot injury, the door swung open opened for Coby Fleener to make some noise. Well, he did, but not in the good way. The tight end made an incredible catch and run in the middle of the field to pick up the first down and then some, but fumbled the ball as he was being tackled. Later, with Matt Hasselbeck at quarterback, Fleener dropped a would-be touchdown in the end zone.
Houston Texans
Rookie wide receiver and first-round pick, DeAndre Hopkins lived up to the hype in his first preseason game. He caught four passes for 52 yards. I was sold before. Give me seconds.
Tennessee Titans
Chris Johnson's 58-yard touchdown run against the Redskins created a valid discussion about the Titans' running back fantasy value heading into 2013. Was it a preseason fluke or a sign that CJ may have a little 2K left in the tank? I'd like to see him in another game before I feel comfortable bumping him up my fantasy rankings. Johnson is currently my RB18.
Second-string back, Shonn Greene finished with five carries for 32 yards or 6.4 yards per rush against the Redskins. He's an intriguing late-round flier for those looking for upside if CJ fails to impress early in the season.
Jacksonville Jaguars
The lazy fantasy analysis would be draft Maurice Jones-Drew and Cecil Shorts and don't touch anything else.
However, most Jags' beat writers believe Chad Henne deserves the start over Blaine Gabbert in the second-game to truly give the Jaguars a chance to win. Ouch. But I agree. I think Henne also provides fantasy owners of MJD and Shorts a sense of stability.
Also, keep tabs on a guy by the name of Ace Sanders, a wide receiver who has impressed many during training camp. It's a long shot that he produces for your fantasy team in 2013, but some guys fall through the cracks and end up paying dividends off the waiver wire (i.e. Shorts)
AFC West
San Diego Chargers
Well, the good news is Ryan Mathews did not get hurt. He carried the ball three times for 19 yards. Mathews is still not playing on my fantasy roster. Also, Antonio Gates caught one pass for 20 yards.
Reports over the weekend suggest Robert Meachem may not play a pivotal role in the offense this year. So, Malcom Floyd, Vincent Brown (slot) and rookie Keenan Allen could all start for the Chargers Week 1.
Denver Broncos
The battle for the top spot in the Broncos' backfield did not become any clearer after the first preseason game – a defensive scuffle with the 49ers. Ronnie Hillman rushed three times for nine yards and Montee Ball rushed five times for nine yards.
I would really be surprised if Hillman won and held onto the starting role the entire 16-game slate without Ball threatening his playing time this season.
Oakland Raiders
Save from the horrible, that-can't-happen, cross-his-body interception in the end zone, Terrelle Pryor looked more productive than Matt Flynn in the Raiders' offense. Pryor finished 6-10 for 88 yards with the pick, but also racked up 31 yards on three carries.
Kansas City Chiefs
Alex Smith led a 15-play, 80-yard touchdown drive in his first possession with the Chiefs. He finished 7-8 for 68 yards, while converting two third downs on the drive.
Fantasy owners will also love to know that Jamaal Charles was fed the ball at the one-yard line and scored. Romeo Crennel still seems confused by this approach. Charles caught three balls for 27 yards in limited action as visions of LeSean McCoy 2011 creep into fantasy owners' minds.
Sign up today for your free fantasy football season at FOXSports.com, and test your draft preparation by entering our mock draft lobby. Our fantasy experts will provide you with all the 2013 fantasy football news you'll need to push for your league's championship.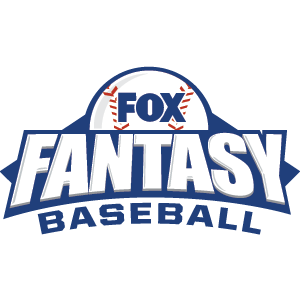 FOX Fantasy Baseball
Join or Create a Free League
Play Now!