2016 NFL Playoffs Fantasy Football Rankings Guide
When Aaron Rodgers' final fling into the end zone on Sunday night of Week 17 hit the ground, the regular season came to an end.
Playoff seeds were determined, season stat titles were decided, and fantasy championships were won.
Believe it or not, the fantasy season didn't end there.
Now, with only 12 teams competing for a chance to play in Super Bowl 50, you can restart your fantasy football world by redrafting and restructuring your league.
However, because the player pool is reduced, I suggest that you keep your leagues to a maximum of six teams. That way, every team is guaranteed two quarterbacks, kickers, and defenses.
One thing to remember as you view my rankings is that I'm not necessarily putting them in order of who I think is better. Instead, the players are ranked in the order I believe they'll finish the tournament by fantasy points scored. For example, I don't think C.J. Anderson or James White are better running backs than Adrian Peterson on the field. But, I think both the Broncos and Patriots have a good chance at playing multiple games and accruing more points than Peterson in his likely one start.
Teams:
AFC
NFC
Before you see my rankings, it is important that you adjust based on which teams you believe will play the most. I think Denver and Arizona will meet in the Super Bowl, so I have the Broncos and Cardinals ranked higher than other teams. Also, mix that prediction with the second team you think has a chance. Again, mine is the Patriots and Panthers. Finally, throw one wild card team from each conference high in your rankings: Pittsburgh and Seattle for me.
RANKINGS
QB:
One thing you must decide before you and your league drafts is, "Can we package the Denver and Cincinnati quarterbacks into one draft pick?" Naturally, to make it fair, you should do this with all quarterbacks. The team who drafts Brian Hoyer should also be given Brandon Weeden (and T.J. Yates, and B.J. Daniels, etc.). Also, while Cam Newton tops this list, his total point differential from my sixth quarterback (Ben Roethlisberger) isn't much. Remember, the Panthers could play Seattle, Arizona, and Denver in three-consecutive games. Roethlisberger could double Newton's total if the Steelers make the AFC Divisional Round. So, don't start the quarterback-drafting trend in your league. However, don't wait too long to draft a QB. Getting stuck with Brian Hoyer and Teddy Bridgewater could make for a short "season."
RB:
If you aren't in a PPR fantasy league, David Johnson might be my second-highest player overall (Antonio Brown would still be number one). I'm not worried about Arizona's potential matchups of either Minnesota, Washington, or Green Bay. As for the other RBs, Marshawn Lynch will be a boom-or-bust option. Will Seattle give Lynch his usual 20 carries or do they not rush Lynch back into the mix and stick with Russell Wilson's arm. I expect a full return of Beast Mode. Last year, he rushed for 318 yards and two TDs in three postseason games (he should've had 319 rushing yards with three TDs). Two years ago, Lynch tallied 288 rushing yards and four touchdowns. For a sleeper pick, don't forget about backup running backs on winning teams. Cameron Artis-Payne and Steven Jackson may not sound better than Jeremy Hill or Eddie Lacy, but both of those RB2s could be playing in February.
WR:
Look at this list. There are plenty of quality receivers in the player pool. DeAndre Hopkins, a WR who finished the year third in targets and receptions, is 11th on my rankings. As I mentioned in the RB write-up, Antonio Brown is my No. 1 pick overall. It is a huge risk, but having Brown could single-handedly win your league. After my top three receivers are off the board, I have numbers 4-12 in the same tier. Getting two of those nine WRs might make up for not having Doug Baldwin, Demaryius Thomas, or Brown. Even though I listed the Top 25 receivers, in my eyes, there are still plenty of options not listed: Davante Adams, Jordan Norwood, and Albert Wilson, just to name a few.
TE:
Rob Gronkowski was a Top 12 draft pick in season-long leagues this season. So, naturally, he's a first round option in the shortened slate, too. But, don't be too depressed if you miss out on Gronk. Jordan Reed scored five touchdowns between Weeks 14-16. In those three games, Reed also recorded an average of 111 yards per start. As for late-round options, Cooper Helfet was targeted six times in back-to-back games to end the regular season. Without Jimmy Graham, Luke Willson took over as the main TE. With Willson suffering from a concussion, Helfet could steal the job.
K:
D/ST: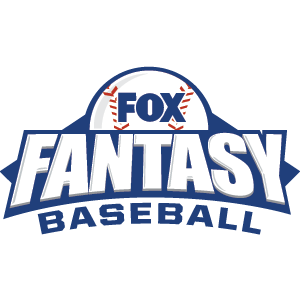 FOX Fantasy Baseball
Join or Create a Free League
Play Now!