2016 Fantasy Football: 5 Must Start Players in Bears vs Giants
The 2016 Fantasy Football season is in full swing with the NFL season being in Week 11 already. Here are five players that must be started when the New York Giants play the Chicago Bears.
It is crazy to think that the 2016 Fantasy Football season is nearing its end already. With the NFL season being in Week 11, fantasy owners are gearing up for the playoffs in their leagues. In Week 11, one game that fantasy owners will keep their eyes on is at MetLife Stadium.
Even though the New York Giants and Chicago Bears don't have similar records, this has the potential to be a big game for fantasy owners. Coming into the season, the Giants were targeted by fantasy football players for having one of the best offenses in the league.
The Giants haven't quite lived up to those expectations this season, but they are still providing some good statistics for their fantasy owners. For the Bears, their season hasn't gone according to plan.
Quarterback Jay Cutler was injured early on in the season, and that resulted in Brian Hoyer becoming the starting quarterback for a few weeks. Hoyer played well as the starter, but his season ended with an injury against the Green Bay Packers.
More from Empire Writes Back
Cutler is back under center for the Bears, and he can be a total wild card in this game. It is hard to predict what Cutler will show up on Sunday, but he has the ability to hurt the Giants. This game means a lot for the Giants in the NFC standings, and it will also mean a lot to fantasy football owners.
Here are five players that must be started in this NFC showdown between the Bears and the Giants.
Jordan Howard
One of the players that have had a breakout season in 2016 has been Bears running back Jordan Howard. After taking over for the injured Jeremy Langford, Howard has been excellent for the Bears this season out of the backfield.
This season, Howard has totaled 605 rushing yards, rushing touchdowns, and an impressive 5.3 yards per carry average. In addition to being a good runner, Howard has also played a big role in the passing offense. So far this season, Howard has totaled 18 receptions, 177 receiving yards, and one receiving touchdown.
The Giants have a much better run defense than they did last season led by Damon Harrison, but Howard has proved himself to be a good runner. Against the vaunted Minnesota Vikings defense a few weeks ago, Howard totaled over 200 total yards. If Howard can put together that type of game against the Vikings, he can do it to anyone in the NFL.
Owners of Howard probably shouldn't expect a monster game from him, but he should still be able to provide them with some solid production. Even though the matchup is tough, Howard should be starting in all lineups this week.
Eli Manning
It hasn't been a great season for Giants quarterback Eli Manning in 2016. Many believed that he would be poised for one of the best seasons of his career with his weapons at wide receiver, but he hasn't played as well with Ben McAdoo as the head coach.
This season, Manning has totaled 15 touchdown passes, 10 interceptions, 2,481 passing yards, and a 64.3 completion percentage. Manning has had some real duds for his fantasy owners this season, as he has played in three games this season without throwing a touchdown pass.
The good news for fantasy owners of Manning is that he has been doing a better job finding the end zone in recent weeks. Against the Philadelphia Eagles, Manning threw for a season-high four touchdown passes in the win. On Monday Night Football against the Cincinnati Bengals, Manning threw three touchdown passes.
The downside of those two recent games for Manning is the two interceptions that he has thrown in each of them. Manning has to do a better job protecting the football for the Giants, as multiple interception games are unacceptable.
Cameron Meredith
Due to the suspension of Alshon Jeffery, the Bears offense is going to be without their best player for the next four games. Even though Jeffery was having a bit of a down season, he is certainly a great wide receiver and will be missed. This season, Jeffery has totaled 40 receptions, 630 receiving yards, and one receiving touchdown.
With Jeffery out, the Bears are going to need their receivers to step up for the next four games. One of the players that should benefit from the absence of Jeffery is wide receiver Cameron Meredith.
This season, Meredith has totaled 29 receptions, 381 receiving yards, and two receiving touchdowns. Recently, Meredith hasn't been targeted much, as he just has three receptions in his last three games. However, Meredith did have one of the highlight plays in Week 10 against the Tampa Bay Buccaneers, as he caught a Hail Mary for a touchdown just prior to halftime.
Meredith has shown the ability to have big games in the NFL, as he totaled 11 receptions and 113 receiving yards against the Jacksonville Jaguars. With Jeffery out, expect to see Meredith get a good share of the targets that usually went to Jeffery.
Giants Defense
After spending a ton of money to improve the defense in the offseason, the Giants appear to have a defensive unit that is beginning to gel. The last few weeks, we have seen the Giants defense create turnovers and get pressure on the quarterback.
In the secondary, the Giants are being led by second-year safety Landon Collins, who has four interceptions and a touchdown in his last three games. In addition to Collins controlling the middle of the field, cornerback Janoris Jenkins just recently did a good job against A.J. Green on Monday Night Football. With Alshon Jeffery out for the next four games, Jenkins won't be challenged nearly as much as he was against the Bengals.
While the secondary has been playing very well, so has the high-priced front for the Giants. Against the Bengals, Olivier Vernon, and Jason Pierre-Paul were able to cause havoc against Andy Dalton.
Jay Cutler is no stranger to taking sacks, losing fumbles, or throwing interceptions. If the Giants defense plays like they have the past few weeks, they will produce plenty of fantasy points for their owners.
Odell Beckham Jr.
An easy player that all owners of him must start is wide receiver Odell Beckham Jr. If Beckham is on your fantasy team, you likely had the luxury of picking early on in the first round. Consistency has been a bit of an issue for Beckham so far this season, but he always has the ability to go off at any given time.
Against the Baltimore Ravens, Beckham had his best game of the season, as he totaled eight receptions, 222 receiving yards, and two receiving touchdowns. Since then, Beckham has been doing a really good job of finding the end zone for the Giants, as he has totaled three touchdowns in his last two games.
Against the Bengals last week, Beckham was a frequent target of Manning, as he caught 10 passes for 97 receiving  yards and a touchdown. Even though the Bears defense has played well this season, Beckham is a matchup-proof player who will be poised to deliver a big game on Sunday.
After becoming the youngest player to reach 3,500 receiving yards last week, we will have to tune in to see what one of the best players in the league can do for an encore.
This article originally appeared on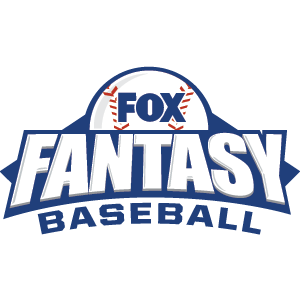 FOX Fantasy Baseball
Join or Create a Free League
Play Now!