2014 NFL free agency fantasy impact – NFC
The 2014 NFL Draft is still five weeks away, but the majority of the league has been busy acquiring new assets. This winter and early spring free agency has been as hectic, if not more, than most recent offseasons.
Per the norm, with NFL free agent frenzy comes fantasy football impact. Below are the top NFC free agent signings that will impact owners heading into the 2014 season.
Lions
Golden Tate
Matthew Stafford's weekly eye-humping of Calvin Johnson – average 173 targets per season over the last three – needed to be addressed and Tate becomes a viable WR2 to keep an eye on in 2014. Make no mistake, the offense is crowded with Joique Bell, Reggie Bush, Brandon Pettigrew and tight end vulture Joseph Fauria, but Tate receives a nice bump on his 14th-round average draft position. Depending on which Matthew Stafford shows up on Sunday (and Thursdays and Mondays), Tate would possess a higher WR2/3 ceiling than most.
Giants
Rashad Jennings
At the moment, Jennings is the primary option in a Giants' backfield that ranked 29th in rushing yards per game in 2013 (83.3). Jennings ranked 21st in scoring among fantasy football running backs on FOXSports.com and averaged over nine fantasy points per game for owners. Because he played behind Maurice Jones-Drew his first three seasons and split time with Darren McFadden for a minute in Oakland, Jennings has fresher legs with only 387 carries in four seasons (missed 2011 with knee injury). As a bonus and to continue the trend of hybrid running backs, Jennings caught a career-high 36 passes for a career-high 292 yards last season.
He has all the makings of a high-end RB2 ranked between RB13-16. It's up to Eli Manning and company to hold onto the ball and give him ample opportunity to shine.
Mario Manningham
Eagles
Darren Sproles
Redskins
DeSean Jackson
That distraction aside, the Redskins' fantasy passing/receiving game joined elite company whether RG3 or Kirk Cousins is behind center. Sorry, Colt. Profound I know, but Griffin and Cousins combined to lead Washington to the 16th-best passing offense (234 PYPG) last season, while their rushing offense, led by Alfred Morris, ranked fifth (135.3 RYPG). With Santana Moss turning 35 year old this summer, Jackson (10th in fantasy points scored last season among WR), will slide into the WR1 role, move Garcon (13th in fantasy points scored last season among WR) to WR2, Roberts could be WR3 and tight end Jordan Reed ready to break out in 2014 IF, and that's a BIG IF, he can stay healthy.
I may be in the minority here, but I would rather see Cousins behind center to truly maximize the fantasy value of Jackson, Garcon and company in 2014. It's not that I don't trust RG3's arm and knees, but threat of mobile quarterback – whether they want Griffin to be more of a pocket passer or not – really hedges the true fantasy potential of the receiving corps.
Andre Roberts
Buccaneers
Brandon Myers
The answer: Tim Wright
His fantasy value for 2014 takes a slight hit only because the tight end plays more like a wide receiver and Brandon Myers could be used more often because he's a better blocker – an attribute Love Smith seeked out in his tight end. With Vincent Jackson and Mike Williams (when healthy) locking down WR1 and WR2, Wright will feel the brunt of the Myers signing. However, because he was so efficient last season (571 yards with five touchdowns), we may see the rare tight end by committee in the Buccaneers passing game.
Josh McCown
Panthers
Jerricho Cotchery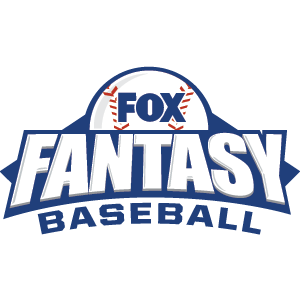 FOX Fantasy Baseball
Join or Create a Free League
Play Now!