2014 NFL Draft Non-First Round Quarterbacks
With all of this time to talk about the NFL draft, there is one constant that I've heard from fans of any team: If there isn't a unanimous No. 1 quarterback in the draft, don't spend a first-round pick on one. That rule seems to apply this season. Teddy Bridgewater was all the rage before the 2013 NCAA season started, but when the year played out, Johnny Manziel and Blake Bortles seemed to trump the Louisville quarterback.
Coming on the heels of the Seattle Seahawks' championship, led by third-round selection Russell Wilson, teams will likely look deeper into the draft class to find their potential future signal-caller.
So, I thought I'd dive into the quarterback pool and give you some insight. Feel free to use these lines at draft parties when their names are called.
Editor's note: Be sure to check back after the draft for some analysis on where these arms landed.
Savage started his college career at Rutgers, where he started as a freshman and led the Scarlet Knights to a 9-4 record. In his sophomore season, a hand injury sidelined Savage and he was never able to earn the starting job from his replacement. The following year, Savage decided to transfer to Arizona and then changed his mind and wanted to return to Rutgers. The NCAA denied the request and he eventually landed in Pittsburgh. The Panthers finished the regular season 6-6 and received a bid to the Little Caesars Bowl. While Pittsburgh defeated Bowling Green 30-27, Savage missed the entire second half with a rib injury.
The EIU quarterback boosted his draft stock with an impressive 2013 season. Garoppolo broke all of Tony Romo's school records, including passing touchdowns and yards in a career. In 568 attempts, the 2013 Walter Payton Award winner had five games with 400-plus passing yards and still managed to keep the interception total in the single-digits. Last year, the Panthers lost only two games. The first defeat was in a shootout against Northern Illinois (43-39) and the other in an upset to Towson (49-39) in the FCS Quarterfinals.
A failed drug test due to a "diluted sample" and a senior season that ended with ACL surgery are among the red flags surrounding Mettenberger. However, he still led LSU to a 9-3 record (5-3 in the SEC) in 2013. Recently, rumors are spreading around the league that Mettenberger has a back condition called spondylolysis. True or not, it's added to a list of negatives that could drop his stock lower and at the same time provide extra motivation for Mettenberger wherever he lands.
From 2011-2013, McCarron won 90 percent of his games (36 wins, 4 losses) as the starter. Though the Crimson Tide offenses never catered to a high-powered passing attack, McCarron still threw for 264 yards and four touchdowns in the 42-14 demolishing of Notre Dame in the National Championship. Winning that many games in the powerhouse SEC and on such high stages in the spotlight, he should transition nicely to the NFL and hopefully have some tutelage at the next level.
The four-year starter at Georgia saw his collegiate career come to an end last November when he, too, tore his ACL. Even though Murray's season came to an early halt, he still recorded over 3,000 passing yards. By reaching that threshold, Murray became the first SEC quarterback to pass for over 3,000 yards in four-straight seasons. He is now the SEC's all-time leader in career passing yards (13,166) and touchdowns (121).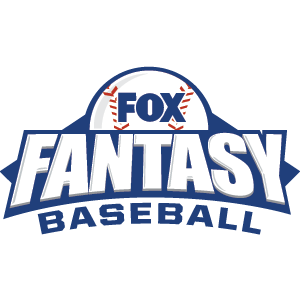 FOX Fantasy Baseball
Join or Create a Free League
Play Now!