Fantasy Football Team Preview: 2014 Houston Texans
Team Outlook
To say the 2013 campaign did not go as planned for the Houston Texans is like mentioning Gigli is not Ben Affleck's best work. Pegged in the preseason as a Super Bowl contender, the Texans won their first two games before dropping the next 14 contests. Maybe this is out of line, but anytime you drop 14 straight, you're going to find yourself in a bit of a pickle. As an upshot of the debacle, Gary Kubiak, the man at the helm of Houston's squad for eight years, was given the boot, as was two-time Pro Bowler Matt Schaub.
The arrival of Penn State coach Bill O'Brien and No. 1 overall pick Jadeveon Clowney brings an aura of excitement to Space City. Alas, with franchise star Andre Johnson asking for a trade and an unstable presence under center, the forecast for Houston's 2014 prospects is not especially bright.
BYE Week – 10
AFC South Previews: Colts | Titans | Texans | Jaguars | League
Quarterback – Ryan Fitzpatrick
Hey, did you know Fitzpatrick went to Harvard? Me neither.
The Bearded Bomber was acquired to serve as a mentor to rookie Tom Savage. Unfortunately, as Savage is a raw, developing talent, Fitzpatrick is also penciled as the first-team field general for the Texans' offense. With a 27-49-1 career record as starter, not particularly an auspicious sign for Houston's playoff chances.
Fitzpatrick does have an above-average arm, but with a pedestrian 59.8 completion percentage, his accuracy, or lack thereof, will stall the progress of a relatively-young receiving corps.
Running Backs – Arian Foster, Andre Brown
Coming off an injury-riddled 2013 tour, Foster has been a full participant in OTAs this spring. Moreover, O'Brien has stated his desire to utilize Foster in an amplified degree in receiving situations, improving his value in PPR leagues and theoretically keeping him fresh.
Nevertheless, Foster racked up 956 rushing attempts from 2010 to 2012. Such an evaluated workload took its toll on Foster last season, and it could encumber him from reviving his All-Pro form. Because of this vulnerability, Brown becomes a must-have handcuff for Foster owners. Though his numbers weren't great with the Giants in 2013 (3.5 yards per carry), this was mostly a byproduct of a feeble line. Behind Houston's solid protection, look for Brown to be one of the better backups this fall.
Wide Receivers – Andre Johnson, DeAndre Hopkins
Johnson will be 33 this season, so it's hard to blame him for wanting a realistic chance at a championship run before the sun sets on his Hall of Fame career. His age and opulent contract will likely prevent such a move, meaning Johnson proprietors should not be banking on new scenery anytime soon. (Update: Or rather, no update. Johnson's in camp, and it would be a surprise if he went anywhere this season.)
Even with the vulnerability in the backfield, Johnson, when healthy, remains a top-10 fantasy receiver. His standing could be aided if Hopkins, a second-year wideout from Clemson, is able to provide a more consistent effort as Johnson's counterpart. Through his first nine games as a rookie, Hopkins grabbed 37 balls for 539 yards and two scores. In the final seven outings? Not so much, with only 15 receptions for 263 yards and zero trips to the end zone. Loaded with promise, Hopkins can be a top-20 asset at his position if he can improve his route running.
Tight End – Garrett Graham
Fitzpatrick often relies on his tight ends, boosting Graham's stock for the upcoming season. While his 2013 numbers don't jump off the sheet (49 catches, 545 yards, five touchdowns), those figures came in just 13 games. Additionally, with Owen Daniels out of town, Graham is the unquestioned No. 1 tight end in the Texans' offense. If only for the red-zone looks, Graham is worth the roster spot in most standard formats.
Rookie to Watch – Jadeveon Clowney
The Houston defense is no longer the dominant force of nature that we saw in 2011 and 2012. Conversely, the unit remains formidable, meaning Clowney will not have to take on a preeminent role in his first season in the pros. In IDP leagues, Clowney's name recognition might shoot him up the player rankings higher than his production might dictate. In the same breath, I could also see him as a candidate for 10-plus sacks. At worst, Clowney will wreak havoc up front, allowing his teammates to notch some tackles on their belts.
Kicker – Randy Bullock
Bullock was one of the worst kickers in the league last season, with only Garrett Hartley and Sebastian Janikowski converting at a lower rate than Bullock's 74.3 mark. Bullock was mainly weak from long distance, hitting 12-of-17 attempts from 40-49 yards and going 1-for-5 from 50-plus. Avoid in all formats.
Defense
On the plus side, Houston ranked seventh in total defense, allowing 317.6 yards per game. On the opposite end of that spectrum, the defense surrendered 26.8 points, tied for 24th in the NFL. Some of this can be paralleled with the offense putting the D in precarious positions, and the absence of All-Pro linebacker Brian Cushing did not help matters. Still, the Texans, especially their front seven, will need to put forth a better fight in 2014 if it hopes to extinguish the fireworks display on the scoreboard.
Joel Beall is a writer for FOXSports.com and WhatIfSports.com. He lives with a Golden Tee machine and a jump shot that's currently broken. Reach Joel on Twitter @FOXSportsBeall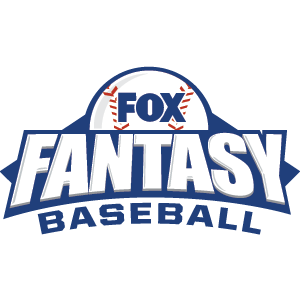 FOX Fantasy Baseball
Join or Create a Free League
Play Now!