Fantasy Football Team Preview: Tampa Bay Buccaneers
Training camp update (8/8):
As expected, Josh McCown is going to enter the season as the starting quarterback for the Bucs. Mike Glennon will be the backup unless something happens to McCown in the preseason.
For whatever reason, Lovie Smith is hesitant to give his star rookies a starting job. First round draft pick Mike Evans is listed behind Chris Owusu and Austin Seferian-Jenkins is slated fourth among the tight ends. Though Vincent Jackson and Brandon Myers are the experienced vets, I expect the two rookies to climb into the No. 2 spots at their respective positions.
Team outlook:
There's a new coach, new quarterback, and a new life behind the Buccaneers in 2014. Tampa Bay fans were excited to see Doug Martin in his rookie campaign rush for almost 1,500 yards. With a solid running game and great youth from the NFL draft, the Bucs could be a playoff team in the future. The defense is still under construction, though.
Bye week: 7
NFC South Previews: Panthers | Saints | Falcons | Buccaneers | League
Rookie impacts: Mike Evans and Austin Seferian-Jenkins
There are two possible starters coming out of the draft, on the offensive side of the ball. The Buccaneers are desperate for a No. 2 wide receiver and they selected one in the first round. In only 69 catches last season, Evans racked up 1,394 yards (20.2 yards per catch) and 12 touchdowns with Johnny Manziel and the Aggies. As for Seferian-Jenkins, a broken finger hindered his final season with the Huskies. In 2012, he caught 69 passes for 852 yards and seven scores. However, there's a loaded depth chart at TE.
Quarterback: Josh McCown
Lovie Smith brought his QB from Chicago to the Bucs. Smith has known to be stubborn with his starters ("Rex Grossman is our quarterback"). That could be bad news for Mike Glennon. In eight games with the Bears last season, McCown threw for 1,829 yards and 13 TDs with only one INT. When the playoffs were on the line against the Eagles in Week 17, Marc Trestman went back to Jay Cutler. So, we weren't able to grade his moxie. The Bucs have weapons. McCown could be a sleeper in your fantasy draft.
Running back: Doug Martin
Martin was a first-round draftee in fantasy football last year. Unfortunately, a shoulder injury ended his 2013 campaign early. This season, I think he remains in the top-15 in the draft. Martin is still the starting RB. While the QB situation isn't great, it's better than it was two years ago. His coach also knows how to utilize a running back (Matt Forte).
Running back: Mike James
Bobby Rainey was the third option after Martin and James suffered season-ending injuries. From his short-lived rookie year, James had his best game against the best defense. James ran for 158 yards on 28 carries on the road in Seattle. While Martin is the lead back in the stable, James could be a decent option if the starter needs a rest.
Wide receiver: Vincent Jackson
Even with the QB situation in flux, Jackson was able to earn his third-straight 1,000-yard season. This year, with Evans, Jackson could draw less attention from defenses and make it four-straight years. I have Jackson in my top-12 fantasy receivers for 2013. Outside of Jackson and Evans, I'm avoiding the other WRs in Tampa Bay.
Tight end: Timothy Wright
The competition at tight end will be a close one this year for the Bucs. Seferian-Jenkins could earn the starting job, but Wright was the second-leading receiver in 2013 with 54 catches, 571 yards, and five TDs. Coach Smith might even want to consider a three-TE formation, because Brandon Myers can be a reliable option, as well.
Placekicker: Connor Barth
It was a charity basketball game that sidelined Barth for the season with an Achilles injury. Last year, the 16th and 24th fantasy kicker were separated by less than ten points. In Barth's 2012 season, his numbers would have been in that 16-24 rank range.
Team defense (D/ST):
The 17th-ranked fantasy defense last year finished the season with 117 points, tied with Detroit. In the NFC South, there are the Saints, Falcons, and Panthers. The Bucs have six games against those tough offenses. I'll pass on Tampa Bay's fantasy defense, until a bye week forces me to look deeper.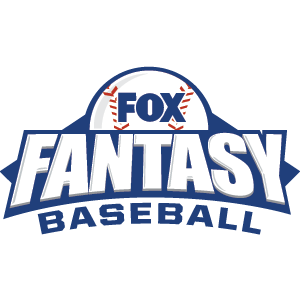 FOX Fantasy Baseball
Join or Create a Free League
Play Now!