Fantasy Football Team Preview: St. Louis Rams
Training camp update (8/24):
Sam Bradford tore the same ACL again and will miss the 2014 season. For more fantasy football impact analysis, check out Joel Beall's news and notes column.
Training camp update (8/8):
August 8th marks the Rams first preseason game, but don't expect to see Sam Bradford in action quite yet. Bradford is coming off an ACL injury and probably won't return to the field until the second preseason game.
Bradford isn't the only injury risk for St. Louis. Projected stud fantasy running back, Zac Stacy, left practice early on August 5th with an undisclosed ailment. In a running back stable filled with potential (Tre Mason, Benny Cunningham, and Isaiah Pead), any time Stacy misses is beneficial to the guys waiting in the wings.
On the plus side, Kenny Britt is gaining some hype for the Rams. He's even acted as a role model and mentor for the younger players. I'm very interested to see how Britt impacts his team in the preseason.
Team outlook:
Sam Bradford is entering his fifth season as the Rams starting quarterback this year. If St. Louis doesn't win at least eight games, I worry for his future with this team. When you have a defense as solid at the Rams, you don't want to see those years wasted on losing records. They added Kenny Britt to the offense to help lead the young receiving corps. Also, the fresh-faced running back tandem could do some damage in 2014.
Bye week: 4
Rookie impacts: Tre Mason and Garrett Gilbert
When the Rams drafted Mason, he immediately went to the No. 2 spot on the running back depth chart. I'll be interested to see how they utilize two young, impactful RBs this season. As for Gilbert, I don't expect him to see the field in the regular season unless drastic measures are needed.
Quarterback: Sam Bradford (OUT FOR SEASON – TORN ACL AGAIN)
After being handed the keys to the Rams offense in 2010, St. Louis has failed to win more than seven games in a season. However, even with the drafting of Gilbert, no signs point to a changing of the guard at QB. Last year, Bradford tore his ACL in Week 7. Kellen Clemens played the remainder of the season and won four games. Clemens is now in San Diego and 34-year-old Shaun Hill is listed second on the depth chart, ahead of Austin Davis and Gilbert. Bradford has played in all 16 regular season games on an every-other-year basis. If history is any indicator, he'll hover around 3,600 passing yards and 20 TDs in 2014. Those numbers would've landed him around 22nd among fantasy QBs last year.
Running back: Zac Stacy
If there was a positive from the Rams' 2013 season, it was the emergence of their rookie running back. Stacy finished the year with 973 rushing yards, seven TDs, and 157.4 fantasy points. That point total was 18th-most out of all RBs, between Joique Bell and Danny Woodhead. Stacy received 59 percent of the carries for St. Louis (250 rushing attempts). Only ten running backs finished the season with more carries than Stacy. With plenty of tread left on the tires, Stacy's stock should continue to rise for this year's fantasy draft.
Running back: Isaiah Pead
There really isn't just one running back listed as the backup to Stacy. Last year, Daryl Richardson had the second-most carries on the team (69 attempts) and he's now with the Jets. Benny Cunningham had the second-most rushing yards on the team, but he failed to record a positive yard in the final three games. That brings us to Pead. Though rumors are spreading that the Rams are shopping this running back, I think Pead will have "backup RB numbers" wherever he lands.
Wide receiver: Tavon Austin
In his first year in the NFL, Austin had 40 receptions for 418 yards. When Austin did score, he did it in bunches with two multi-touchdown games last season. In his first three games, Austin caught six passes in each contest, but failed to reach that total for the remainder of the season. Though most of his downfall can be blamed on the absence of Bradford, he still had his best game with Clemens at QB (two catches, two TDS, and 138 receiving yards).
Wide receiver: Chris Givens
Although he tied for the most targets on the team (83), Givens failed to reach the end zone in 2013. Also, Givens eclipsed the 100-yard marker only once last year. In his final seven games, Givens didn't catch more than two passes in each contest. Again, those numbers are skewed because Clemens was at the helm.
Wide receiver: Kenny Britt
Jeff Fisher has reconnected with his former Tennessee Titan receiver. Britt hasn't played in a full 16-game season since his rookie year (2009). However, he will continue to earn a "great pick" comment when someone finally decides to draft Britt in fantasy leagues. It all stems back to 2011, when Britt scored three touchdowns and had 271 receiving yards in the first two games of the season. In the third game, Britt tore his ACL and MCL. He's never had a 1,000-yard season. He's never had an 800-yard season. But, until we see Britt underwhelm at 100 percent, we'll continue to put him on this receiver pedestal.
Tight end: Jared Cook
Last season, Cook led the Rams in targets (83), receptions (51), yards (671), and touchdowns (five). However, with Bradford missing most of 2013, you can understand why the backup QB would rely on a receiver like Cook more than others. In his first game with St. Louis, Bradford and Cook connected on seven passes for 141 yards and two scores. Hopefully, the two will rekindle that chemistry for 2014.
Placekicker: Greg Zuerlein
The 17th through 21st fantasy kicker at the end of last year was separated by a mere two points. Zuerlein was in that mix with 123 points. Young G.Z.'s accuracy improved immensely. In 2012, he made 23-31 (74.2 percent). The following season, Zuerlein connected on 92.9 percent of his field goal opportunities (26-28). However, his chances of kicks 50-yards or more decreased from 13 attempts in 2012 to only two tries in 2013.
Team defense (D/ST):
They had a losing record last year, but the Rams defense and special teams was third-best in the fantasy realm. St. Louis led the league with 15 fumble recoveries. The Rams defensive line will continue to be one of the best in the NFL. Robert Quinn had 19 sacks last season, Chris Long is the other bookend on the line, and they added Aaron Donald through the draft. In the later rounds of your draft, when the popular Seahawks, 49ers, and Panthers are taken, feel confident that the Rams will produce in the D/ST position for 16 weeks.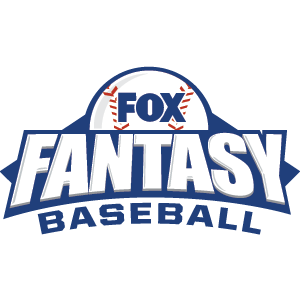 FOX Fantasy Baseball
Join or Create a Free League
Play Now!