Fantasy Football Team Preview: Seattle Seahawks
Training camp update (8/8):
In a horrible preseason version of a Super Bowl rematch, Seattle lost to Denver. In all actuality, it isn't a big deal. The game had a weather delay and Marshawn Lynch didn't even make the trip.
However, there were a couple positives to take from the game. One was rookie receiver Paul Richardson. He tallied four catches for 37 yards. With Sidney Rice now retired, there's more opportunities for other receivers to break through.
Another bright spot was Christine Michael. Already dubbed as a timeshared backfield, Michael rushed for 16 yards on seven carries with one rushing touchdown.
As for who will backup Russell Wilson, Terrelle Pryor threw for 137 yards and went 9-16. However, he did throw a late interception that cost Seattle the win.
Team outlook:
The defending Super Bowl champs possessed an elusive quarterback and fantasy-stud of a running back. Other than that, they relied heavily on the defense, which isn't sexy for a fantasy football standpoint. However, when Percy Harvin is healthy, we've seen what this offense can do, just ask Denver.
Bye week: 4
Rookie impacts: Paul Richardson and Kevin Norwood
These guys won't be drafted in a standard 10-12 team fantasy league. They probably won't even land on a roster throughout the 2014 season. However, I will list them here because I believe that both receivers will have decent NFL careers. Richardson was the top target at Colorado last year. With the Buffalos, he caught 83 passes for 1,343 yards and 10 TDs in 2013. As for Norwood, Amari Cooper may have been the leading receiver for Alabama, but it was Norwood who led the Crimson Tide with seven receiving TDs.
Quarterback: Russell Wilson
Because of his rushing stats (539 yards and one TD), Wilson claimed the eighth spot among fantasy quarterbacks last year, higher than Tony Romo and Ben Roethlisberger. However, Wilson finished with 3,357 passing yards (16th) which was barely more than Alex Smith (3,313) and Chad Henne (3,241). With Wilson's top target no longer with the team, he will need to learn who to lean on for 2014, other than Beast Mode.
Running back: Marshawn Lynch
Last season, Lynch was the fourth-highest scoring running back in fantasy football with 239.3 points according to the standard leagues at FOXSports.com. His 1,257 rushing yards were sixth in the NFL in 2013, but Lynch's 12 rushing touchdowns were tied with the most (Jamaal Charles). In a time where running backs by committee are the trend, Lynch is part of a dying breed of "bell cow" backs.
Running back: Christine Michael
Though Robert Turbin was the No. 2 running back in Seattle, and tallied 59 more carries than Michael, the now sophomore RB has climbed up the depth chart. In his rookie campaign, the former Aggie rushed for 79 yards on 18 attempts (4.4 yards per carry). However, Wilson and Tavaris Jackson were the only players not named Lynch to record a rushing TD last season.
Wide receiver: Percy Harvin
Though he only played in four games last season, Harvin provided a glimpse of the type of weapon he can be when healthy. In the Super Bowl against the Broncos, Harvin led Seattle with 45 rushing yards on two carries. He also returned a kickoff for a touchdown on the first play back from halftime. Harvin hasn't played a full season since 2011 with Minnesota. He ended that year with 87 receptions for 967 yards and six TDs. Last year, Golden Tate was Seattle's main target and he acquired 64 receptions for 898 yards and five scores. Tate is now in Detroit.
Wide receiver: Doug Baldwin
With Tate no longer in Seattle, Baldwin's production could soar. As the number two option last year, Baldwin recorded 50 catches for 778 yards and five touchdowns. If Harvin enters the season as the main target this year, that could provide less attention from defenses on Baldwin. The Seahawks obviously believe in Baldwin since they recently signed him through 2016.
Wide receiver: Jermaine Kearse
Though he was one of the least-targeted receives on the team last year, Kearse still found the end zone four times (one fewer than the team leader). Wilson also looked Kearse's way in the big games. Against the 49ers in the NFC Championship, Kearse caught two passes for 44 yards and a TD. In the Super Bowl, Kearse caught four balls for 65 yards and a score. The 11 total postseason targets could lead to more stats in 2014.
Tight end: Zach Miller
Miller was third on the team in targets (56) and receiving yards (387), but tied for the most TDs (five). His 33 receptions were fourth on the team, behind Tate, Baldwin, and Lynch. In a 12-team league, I don't believe Miller will be a tight end worth owning. Last year, Miller was 22nd among tight ends in fantasy points scored, between Jordan Reed and Joseph Fauria.
Placekicker: Steven Hauschka
There is nothing fantasy football experts hate more than writing or advising about kickers. The better teams usually have the higher-scoring kickers, plain and simple. Last year, New England and Denver had the top-two kickers in fantasy football. Seattle had the third-highest scoring kicker. If you believe in the Seahawks having another successful season, then draft Hauschka for your team.
Team defense (D/ST):
When it comes to defense and special teams, only Kansas City scored more fantasy points than Seattle last year. Though the Chiefs had 32 more points than the Seahawks, Seattle did it without a punt or kickoff returned for a touchdown. Kansas City had two of each. Also, the Seahawk D allowed the fewest points in the league (231) while recording the most interceptions (28), as well. The Legion of Boom will likely be the top defense drafted in your fantasy league.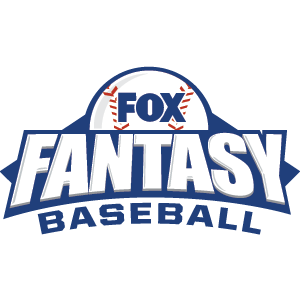 FOX Fantasy Baseball
Join or Create a Free League
Play Now!