Fantasy Football Team Preview: San Francisco 49ers
Training camp update (8/8):
It's a good thing San Francisco hoards so many running backs, because Kendall Hunter is out for the season with a torn right ACL. In an effort to protect the Niners 2014 season, Frank Gore will likely sit the entire preseason. Look for young backs, Carlos Hyde and Marcus Lattimore, to receive most of the carries.
Michael Crabtree left practice on August 6th with what is believed to be a mild hamstring strain. He will likely miss a week or two of camp. With his recent injury, expect new-Niner Steve Johnson to see more playing time with the first-teamers.
While Crabtree is expected to miss weeks, Vernon Davis is only listed as day-to-day with a minor unspecified injury.
Team outlook:
Jim Harbaugh has been in San Francisco for three years and has reached the NFC Championship game every time. With a balance of great defense and, at times, a breakout offense, the 49ers can produce solid fantasy football talent across the board. Though the final numbers possess a positive outcome, the streakiness of the players in the 49ers offense can provide owners with a Candlestick Park-sized headache every week, I'm looking at you Colin Kaepernick.
Bye week: 8
Rookie impacts: Carlos Hyde and Bruce Ellington
After the 2014 NFL draft, Harbaugh continues to hoard running backs. Even with names like Frank Gore, Kendall Hunter, LaMichael James, and Marcus Lattimore on the roster, the 49ers added former Buckeye Hyde to the group. As for Ellington, the South Carolina receiver will have a slew of mentors to learn from this season.
Quarterback: Colin Kaepernick
No QB angers fantasy football fans more than Kaepernick. Ok, that's probably not true, but it was the case for me last year. How can a guy throw for 412 yards and three TDs in the opening game of the season and then only throw over 200 yards five times the remainder of the year? CK7 may have ended the fantasy season with the 12th-highest points, but he could have easily fallen to 16th (behind Ryan Tannehill) without that monster game against Green Bay. Entering his second full-season as the starter, the ceiling hasn't been seen yet and Kaepernick remains an enigma until the sample size grows.
Running back: Frank Gore
Though you can list the 49ers running back depth chart to the fourth power, coach Harbaugh continues to make Gore the standout of the bunch. Last year, his 1,128 rushing yards were ninth-most in the league, between Eddie Lacy and DeMarco Murray. Though Gore led San Francisco with nine rushing TDs, Kaepernick (four), Kendall Hunter (three), and Anthony Dixon (two) vultured a total of nine combined touchdowns from him. The 31-year-old Gore has been a model of consistency over the past three seasons. He has reached over 1,100 yards and eight TDs, while playing in all 16 games, since 2011.
Running back: Kendall Hunter
When Gore needs a break, Hunter has been the go-to running back in San Fran. Since being drafted three years ago, Hunter has averaged 400 yards and two TDs a season. The only people who should draft Hunter in a fantasy football league are the ones who previously selected Gore. Or, the people who are deep into the draft and notice that the handcuff hasn't been chosen and wants to anger the team with Gore.
Wide receiver: Anquan Boldin
Remember when Baltimore had a successful season and then refused to re-sign Boldin? San Francisco didn't make that mistake. In early March, the 49ers inked Boldin to a two-year, $12 million contract. In his first season with the 49ers, Boldin led the team in targets (130), receptions (85), and yards (1,179). That's impressive for a guy who will turn 34 years old in October.
Wide receiver: Michael Crabtree
In May of 2013, Crabtree had surgery to repair a torn Achilles tendon. That required him to miss a majority of the season. When he finally returned in December, Crabtree played in the last five regular season games and the three playoff contests. During that time, he averaged 7.6 targets, 4.25 catches, and 60.9 yards per game. If the final three playoff games are any indication of Crabtree's future stats, then I would expect another 1,000 yard season from him in 2014.
Wide receiver: Stevie Johnson
On most NFL teams, the lower on the depth chart means the least productive the player. However, with Johnson, Kaepernick and the 49ers are getting a No. 1 receiver talent from the Bills. While at Buffalo, Johnson recorded over 3,700 receiving yards and 26 TDs over the past four seasons. Now, he returns home to a stacked WR roster. As long as the quarterback can distribute the ball and the receivers can keep their egos in check, the 49ers offense should light-up the scoreboard in 2014.
Tight end: Vernon Davis
You can't mention the 49ers offense without their star TE. Last season, only three players caught a touchdown pass from Kaepernick: Davis (13), Boldin (seven), and Crabtree (one). However, once Crabtree returned from his injury, Davis' numbers reduced drastically. In the three postseason games, Davis caught only five passes. Granted, two of those catches resulted in a touchdown.
Placekicker: Phil Dawson
After 14 seasons with the Cleveland Browns, Dawson set a new career-high in San Francisco with 32 made field goals and 44 made extra points. According to FOXSports.com, Dawson was seventh in scoring among fellow kickers, between Justin Tucker (Baltimore Ravens) and Mason Crosby (Green Bay Packers).
Team defense (D/ST):
Without scoring a single point on special teams (zero returns, fumble recoveries, and blocks) the 49ers defense still finished with the ninth-most fantasy points (131). The biggest name not on the 2014 roster is Donte (W)Hitner, who is now in Cleveland. However, his spot was quickly filled by veteran Antoine Bethea. The former Colt joins a list of pulverizing 49ers. Patrick Willis, Aldon Smith, NaVorro Bowman, Ahmad Brooks, and Justin Smith should keep San Francisco among the Top-10 defenses in fantasy football.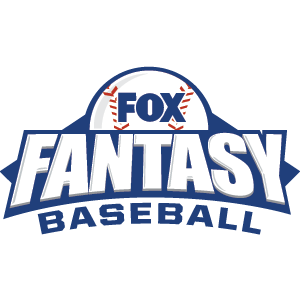 FOX Fantasy Baseball
Join or Create a Free League
Play Now!