Fantasy Football Team Preview: New Orleans Saints
Training camp update (8/8):
The biggest news in Saints camp was the signing of Jimmy Graham. New Orleans tight end, despite previous complaints to that title, inked a four-year deal worth up to $40 million with $21 million guaranteed.
In other news, Kenny Stills suffered a quad injury during practice. He will be ready by Week 1. If he isn't, rookie Brandin Cooks will gladly fill his shoes. Cooks is gaining recognition with his combination of blazing speed and amazing hands. He could find his way up the depth chart soon.
Team outlook:
In 2013, the Saints dipped from their usual high-point totals. With 414 points (25.9 ppg) last season, New Orleans fell to 10th in the rankings. In the two previous years combined, the team averaged 31.5 ppg. The more TDs, the more fantasy value, the higher the player is drafted. Drew Brees and Jimmy Graham should be off the board after Round Two. After that, it's all risk and fliers.
Bye week: 6
NFC South Previews: Panthers | Saints | Falcons | Buccaneers | League
Rookie impacts: Brandin Cooks
A wide receiver added to one of the most pass-heavy offenses in the league? I'll buy that. Cooks was the fastest player at the combine and now he gets to play with Brees in the Super Dome. I would draft Cooks in the later rounds over some No. 2 receivers on worse teams. In his final year at Oregon State, Cooks caught 128 passes for 1,730 yards and 16 touchdowns.
Quarterback: Drew Brees
As the second-highest scorer in fantasy football last year, there isn't any doubt about what Brees can bring to a roster. The only question is how high you draft him. In 2013, there were 11 QBs with more fantasy points before another position appeared, Jamaal Charles at running back. When you draft a player in the first round, you want to take the pick with the lowest risk. Brees has thrown for over 5,000 yards for three-straight seasons and at least 33 TDs in six-straight years.
Running back: Pierre Thomas
It's no secret that the Saints are a passing team. The only running back I would've suggested drafting in fantasy football would be Darren Sproles. However, he's in Philadelphia now. Surprisingly, Thomas had six more receptions than Sproles in 2013. Also, Thomas had one more receiving touchdown than Sproles. Maybe the Saints won't miss Sproles as much as people think.
Running back: Mark Ingram
With a little more breathing room in the backfield, Ingram could have a more impactful season in New Orleans. Sproles accounted for 53 carries and 220 rushing yards last season. Those need to be distributed somewhere. Khiry Robinson could earn more playing time or Ingram could see an increased work load. Either way, because of the Brees' air assault, I'd shy away from the No. 2 running back for the Saints.
Wide receiver: Marques Colston
The "every-other-year" rule is taking effect on Colston's stats. Since 2009, Colston has an average of 108 targets on odd-numbered years and 132.5 targets on even-numbered years. Last year, only two players received the attention of Brees for triple-digit targets. If you are just going by wide receivers, Colston has more than double the targets and receptions than any other player.
Wide receiver: Kenny Stills
In his first season in the NFL, Stills made the most of his receptions. He caught 32 balls from Brees and tallied more yards than Sproles, Thomas, and Lance Moore, who all had more catches than Stills. The rookie also scored the same number of touchdowns as Colston, five.
Wide receiver: Robert Meachem
Much like the breathing room in the backfield, the receivers will also enjoy the space without Moore. Meachem recorded a career-low 207 receiving yards in San Diego in 2012 before returning to New Orleans. While Meachem didn't hit his usual 40 receptions, he did tally 117 more yards with Brees in just two more catches than with Philip Rivers. However, Cooks could poach some of Mechaem's playing time this year.
Tight end: Jimmy Graham
I hope Graham doesn't get offended that I'm labeling him a tight end in this preview. But, on every fantasy football web site, he's listed as one. Even if Graham was classified as a wide receiver, he'd still be a first-round caliber player. With only two quarterbacks passing for over 5,000 yards last season, common sense would be to find the top targets for each QB. Graham led the Saints in targets (184), receptions (86), yards (1,215), and TDs (16). He's the best TE in football. He's in the top-eight if you consider him a WR.
Placekicker: Shayne Graham
Formerly known as "Golden Graham," he has only played in all 16 games once in the past six seasons. Last year, Garrett Hartley made 41 extra points and yet still had a 89 percent field goal percentage if you add the field goal and PAT totals. With Brees at the helm, kickers won't get many field goal opportunities.
Team defense (D/ST):
The Saints were the only defense not to score a touchdown last season. In fantasy football, they finished 29th in points with 91. They shouldn't be added in any format.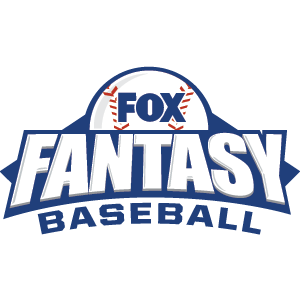 FOX Fantasy Baseball
Join or Create a Free League
Play Now!