2014 Fantasy Football Mock Draft – NESN.com
It's that time of year, folks — fantasy football mock draft season. With the regular season less than three weeks away, the NESN.com team met up at Miller's Ale House, just down the street from NESN headquarters in Watertown, Mass., to put their fantasy knowledge to the test in the official 2014 Fantasy Football Mock Draft.
The draft consisted of 15 rounds, with each player's starting lineup including one quarterback, two running backs, three wide receivers, one flex player (running back or receiver), one tight end, one kicker and one defense/special teams unit. We followed a snake-style draft, with the last player in each round picking first in the next round.
Our first-round order went as follows: 1. Justin Hathaway 2. Ricky Doyle 3. Andre Khatchaturian 4. Gary Striewski 5. Darren Hartwell 6. Mike Cole 7. Nick Goss 8. Mike Hall 9. John Beattie 10. Theresa Spencer Here's how it all went down:
Round 1
Analysis: The big surprise here was Manning going third overall, allowing Gary to land the steal of the round in Charles with the fourth pick. Manning will put up huge numbers, but in a league with two running backs and a flex, you're better off snagging an elite back like Charles, Peterson or McCoy if they're still available.
Round 2
Analysis: Theresa started the run on elite QBs not named Manning but with a surprising choice. I probably would have taken Rodgers or Brees over Brady, who still suffers from a lack of elite weapons (then again, we do work for New England Sports Network, so it's tough to turn down the home QB). That allowed Nick to snag Rodgers at No. 14, which was a bit of a steal.
Round 3
Analysis: I'm not a huge fan of John's pick here. Richardson hasn't exactly made a smooth transition with the Colts, and they don't really run a lot anyways, so a third-round pick on him seems a little high. On the flip side, I liked Ricky's pick of Jordy Nelson, who should do big things this year with Aaron Rodgers back in business.
Round 4
Analysis: Landing Gronk in the fourth round was a solid pick for Mike C., as everyone's favorite partying tight end could post huge numbers this season if he manages to stay healthy. Not to pick on John, but taking Wes Welker early in the fourth round with the likes of Vincent Jackson and Andre Johnson still on the board felt like a bit of a stretch.
Round 5
Analysis: You knew Ray Rice would be a controversial pick no matter where he went. Gary did add that a fantasy selection did not equal an endorsement, but I thought he probably could have waited a round or two and still been able to snag Rice. That said, I think I reached a bit for Vereen in the fifth round, which I'll chalk up to being an unabashed Pats fan.
Round 6
Analysis: Mike C. got away with murder by nabbing Allen in the sixth round, as the second-year receiver is fast emerging as Philip Rivers' favorite target in San Diego. Taking Witten this early was a bit of a stretch for Andre, as there's a pretty substantial drop-off after the top three tight ends (Graham, Thomas and Gronk). He could have waited a little longer.
Round 7
Analysis: Stafford is the fourth-best fantasy quarterback in many rankings (including ours), so Justin certainly got a steal by taking him as the seventh QB off the board. He won't last that long in almost any other league. Danny Woodhead with the 70th overall pick was a bit of a head-scratcher, but I thought John found good value with Floyd at No. 69.
Round 8
Analysis: I thought Pitta was a bit of a stretch for Ricky here, especially considering Olsen still was on the board. Olsen likely will be Cam Newton's favorite target in an overhauled passing attack, while Pitta missed almost all of last season with a hip injury. Mike H. also went with the bold strategy of taking a quarterback in back-to-back rounds. We'll see how that plays out for him.
Round 9
Analysis: Andre took a chance on Gordon with the hope that he'd return to the field in 2014, but at this point, that seems highly unlikely. Plenty of talent still was available at receiver, and Andre probably would've been better off going with Golden Tate or Kendall Wright, who the Mikes both took for pretty solid value.
Round 10
Analysis: It's not a true fantasy draft until someone takes a defense too early. The 10th round isn't too bad, but you really don't need to take a look at defenses until the last three rounds or so. On the other end of the spectrum, I was thrilled to see Patterson still around at No. 96, as he has the potential to be a fantasy star under Norv Turner and Matt Cassel in Minnesota.
Round 11
Analysis: Prater is the obvious question mark here. Gary is a Denver fan and claims he needs at least one Bronco on his roster, but a kicker in the 11th round? Not ideal. Ridley has been in and out of Bill Belichick's doghouse for a while now, but when he's out, he's a viable option as a second or third running back. Kudos to Nick for taking a late-round flier on him.
Round 12
Analysis: Gary redeemed himself in Round 12 by snagging Jackson. The Bills run the ball a ton — they led the NFL in rushing attempts in 2013 — and Gary already had Spiller, so he now has the flexibility to ride the hot (or healthy) hand in Buffalo. Mike H.'s selection of Hauschka was a bit puzzling, but landing Steve Smith with the last pick of the round was a steal for Justin.
Round 13
Analysis: Someone had to take Johnny Football, and that person was Ricky, who plans on rolling the dice with Manziel should Andrew Luck, his starter, go down. It's the 13th round, so why not? I also liked Theresa's selection of Dobson with the last pick of the round. The second-year receiver still is recovering from an injury, but when healthy, he could surprise some people in New England.
Round 14
Analysis: The run on kickers was in full force in Round 14, and Theresa emerged victorious by snagging the NFL's leading scorer in 2013. Justin looks like the loser here, as taking the kicker of his beloved Jaguars probably wasn't the smartest strategy given that Jacksonville scored the fewest points in the league last season.
Round 15
Analysis: I waited until the very end to take a tight end, and I was glad to grab Reed, who could have a big year if he stays healthy. Mike H., meanwhile, capped off an eventful draft by claiming that he drafted Michael so he could purchase a Seahawks jersey with his first name on the back. We'll just end it on that.
For more fantasy football coverage, visit NESN.com/fantasy.
Special thanks to NFL.com, which sent us a nifty draft board to track all of our picks. You can buy one for your fantasy draft for just $39.99.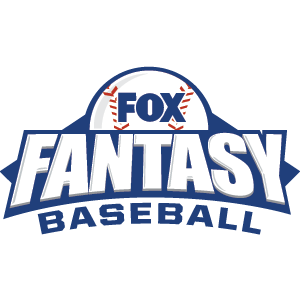 FOX Fantasy Baseball
Join or Create a Free League
Play Now!