2014 Fantasy Football Mock Draft 1.0 Recap and Analysis
The FOXSports.com fantasy staff and some honored guests held a fantasy football mock draft on Tuesday, July 1. The complete results are at the link below, so I won't bore you with the complete play-by-play, but let's review some of the more interesting aspects of the festivities, from beginning to end. The draft was for a FOXSports.com standard scoring league (no PPR), and included 15 rounds.
I also won't bore you with many of my picks, since I really like my team. This article won't be fun if every paragraph starts with, "Halpin got a STEAL with …"
The first round didn't include any big surprises. Jimmy Graham at No. 8 overall was aggressive, but he's a game changer at his position, and he's been going late-first in many mocks. Le'Veon Bell at No. 11 was a bit higher than usual, but again, not crazy at all. Peyton Manning went ninth, and though you won't see him there in most analyst drafts – we know-it-alls like to wait on our QBs – he'll be a first rounder in many places. He'll never be on my roster at that steep price, though.
After grabbing Megatron early in Round 1 – I was torn between him and Matt Forte in the fourth slot – I was thrilled to get Montee Ball at No. 21. Ball has been going late in the first round in many mocks, and some (including me) think he's poised for a second-year explosion. Look at what Knowshon Moreno did for them last year, for crying out loud.
Picks 13-15 were Arian Foster, Zac Stacy and DeMarco Murray. My order would have been Murray, Stacy, Foster. What about yours?
The third round is where the reaches started. Chris Johnson might share time with Chris Ivory. Ditto for Reggie Bush with Joique Bell. Cam Newton has no receiving weapons. Frank Gore is, um, old. Too high for all, in my opinion.
Let me know what you think of Rob Gronkowski in Round 4. Could be a steal … if he's healthy. We've heard this before, right?
Bishop Sankey was the first rookie taken at No. 40 overall. His talent might be debatable, but his opportunity is wide open. Solid pick at this spot.
Man, did I like Rashad Jennings and Toby Gerhart late in Round 4. Neither is a game breaker, but both should be high-volume RB2s who can be picked if you get only one runner in the first three rounds.
Ben Tate in Round 5 would have seemed like a bargain in April. Now, Terrance West looms, so Tate is too scary for me. The same goes for Steven Jackson, who will be pushed by rookie Devonta Freeman. Hated Knowshon Moreno at the end of this round, as I think he'll lag behind Lamar Miller in production.
Trent Richardson in Round 6, huh, Ross Jones? Do you believe in a T-Rich rebound, folks?
Cardinals WR Michael Floyd at Pick 10 in Round 6 could be reeeeeeaaaallllly nice. Big breakout potential.
Joel Beall took a seventh-round bet on the RGIII rebound, which was fine. At this point, I continued to wait for my quarterback.
Bernard Pierce went in Round 7, and Ray Rice was taken a round later. One of their owners is likely to be disappointed and the other very happy, depending on how Rice's suspension shakes out.
Lamar Miller in Round 8 was one of my favorite picks. He's gotten raves from the coaching staff during the offseason, and figures to play the LeSean McCoy role in the Dolphins' new Eagles-style offense. I was ready to grab him later in the round, at which point I would have done somersaults and declared myself the odds-on favorite in this fake league. If you can get Miller in Round 6 or 7 this month, do it. He might have to share time with Moreno, but he should be the lead dog in Miami.
My QB came in Round 9 – Tom Brady. Since I got Gronk earlier, I guess I'm doubling down on this pairing. Brady was much better last season when Gronk was on the field.
Would you be happy with a Bronco wideout – no matter who it is – in Round 9? That's where Adam Meyer (a Bronco fan) got Emmanuel Sanders. Volume alone should make that a solid pick, even if Cody Latimer takes some of Sanders' playing time. How did Sanders slip this far?
Eagles WR Riley Cooper seemed like an interesting value in Round 10. Not a great one, but he's still his team's deep threat.
The Seahawks were the first DST to go, in Round 11. They're the best at their position, but I'd never take a DST this early. Too unpredictable.
Jaguars WR Cecil Shorts was a sneaky value in Round 11. Rookies Marqise Lee and and Allen Robinson are talented, but Chad Henne needs a favorite wideout, and it'll probably be Shorts, who could catch 75-80 passes.
Johnny Football was a Round 12 selection. Sure, fine, whatever. He's a decent QB2 who will probably make you happy with two rushing touchdowns in some random week. If he isn't on your bench at the time, that is.
Round 13 saw the first two kickers – Matt Prater and Stephen Gostkowski – selected. That's two rounds too early. Repeat after me, and after just about everyone who writes articles like this for a living: Pick your kicker last.
Round 14 was full of kickers and DSTs, but I kind of liked Raiders WR Rod Streater as a flier here. He falls under the "someone's gotta catch 60 passes on that team" axiom.
Mr. Irrelevant – Pick No. 180 – was Colts TE Dwayne Allen. That was a nice, sleepy pick to close things out.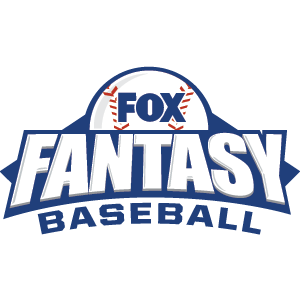 FOX Fantasy Baseball
Join or Create a Free League
Play Now!