Fantasy Football Team Preview: Carolina Panthers
Training camp update (8/8):
Cam Newton is still recovering from his left ankle surgery that took place in March. The Panthers aren't expected to unleash Newton until later in the preseason. With a mobile quarterback like Newton, why take the risk of a preseason freak injury, like the one we all remember Mike Vick sustained.
Kelvin Benjamin is looking like a standout No. 1 receiver for the Panthers. Fantasy owners will be sure to take plenty of notes during the preseason and watch Benjamin's stock rise.
Team outlook:
It took three seasons, but it finally happened. Cam Newton led his Panthers to the postseason and won the NFC South. Though they lost in their first playoff game to the 49ers, the experience and confidence is what a quarterback like Newton and a coach like Ron Rivera needs. The Panthers may have revamped their wide receiver depth chart, but the defense is still strong. The question that you want answered is: Will they have any value in fantasy football? Short response: Yes. As long as Newton gets them the ball.
Bye week: 12
NFC South Previews: Panthers | Saints | Falcons | Buccaneers | League
Rookie impacts: Kelvin Benjamin
On a roster without a true No. 1 wide receiver (more on that later), Benjamin couldn't have entered a better situation to earn some playing time. The receiver from the National Champion Florida State Seminoles caught 54 passes for 1,011 yards and 15 TDs in 2013. He's also a clutch, reliable player. Jameis Winston threw the game-winning touchdown pass to Benjamin to beat Auburn.
Quarterback: Cam Newton
Though the Panthers concluded the 2013 season 29th in passing yards per game (190.2 yards), Newton still finished fifth among fantasy QBs. It was the first time that Newton led his team to the playoffs as a pro. He still did it without the services of a 1,000-yard receiver. If Newton continues to lead the Panthers in rushing TDs (six in 2013), he will still be a Top-Five quarterback, in the fantasy world.
Running back: DeAngelo Williams
It's time for fantasy owners to reel in their expectations. There was a time when people could expect over 1,000 rushing yards and at least seven touchdowns. That time has come and gone. Since Newton has been the QB in Carolina, Williams hasn't rushed for more than 850 yards. He was the 22nd-highest scoring fantasy running back last year and should remain in that rank for 2014.
Running back: Jonathan Stewart
In the past two seasons combined, Stewart has played in 15 games, rushed for 516 yards, and scored one rushing TD. From 2008 through 2011, Stewart topped all of those stats in each individual season. With Kenjon Barner and Gaffney on the roster, I just can't trust Stewart's durability.
Wide receiver: Jerricho Cotchery
Without Steve Smith (Sr.), Ted Ginn (Jr.), and Brandon LaFell, Newton will be dealing with a new corps of receivers. Last year, Cotchery was a TD machine. In Pittsburgh, he found the end zone ten times on 46 receptions. Cotchery's best season was in 2007, when he caught 82 passes for 1,130 yards.
Wide receiver: Jason Avant
Avant has spent his entire eight-year career with the Eagles and now will get his chance to compete as a No. 2, possibly No. 1, wide receiver. While in Philadelphia, Avant has never caught more than 53 passes or eclipsed 700 receiving yards. Those numbers would fit in well with what Newton is used to in Carolina.
Tight end: Greg Olsen
Though Newton will have a new cast of wide receivers, his favorite target is returning for 2014. Last season, Olsen caught 73 passes on 109 targets for 816 yards and six TDs. Those were all team-highs. I believe he'll reach over 100 targets for the third-straight year. With that attention, Olsen will remain a Top-10 fantasy tight end option.
Placekicker: Graham Gano
Gano was a perfect 6-6 from 50 yards and further last season. However, he was 21st among fantasy kickers. With only 27 field goal attempts in all of 2013, I don't see him having an impactful season in fantasy football.
Team defense (D/ST):
Carolina was fourth among fantasy defenses last season as they led the league with 60 sacks. In a league with individual defensive players, Luke Kuechly could be the first defender off the board. The 2013 Defensive Player of the Year recorded 156 tackles, two sacks, and four interceptions.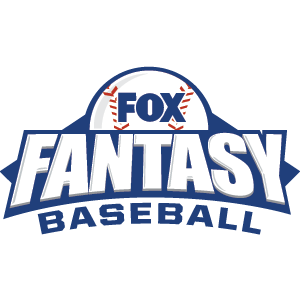 FOX Fantasy Baseball
Join or Create a Free League
Play Now!