2013 NFL Week 9 takeaways
Thank God for serendipity. No, not Serendipity. That movie was terrible (although there are worse things in life than watching Kate Beckinsale and Bridget Moynahan for 90 minutes).
I'm referring to the condition of a pleasant surprise, a circumstance that I walked into on Sunday. Because my creativity is anything but, the caption displays under article photos are relegated to sardonic remarks rather than wit or charm. Case in point: Sunday's Week 9 rundown featured a picture of Nick Foles with the subtitle, "Hey, better than Matt Barkley, right?" Hilarious, I know, but you try to be clever after pumping out 6,000 words.
Concededly, aside from starting Foles in a league where Matthew Stafford was on bye, I had little conviction in the Philly field general as a top-10 play this weekend. I thought he had value against a so-so Raiders defense, yet considering his no-show against a porous Dallas secondary in Week 7 (11-for-29, 80 yards), was not going to endorse him in a standard league. However, as a result of well-placed SEO components relating to the photo, that article rendered all over the web after Foles posted a video game-like seven touchdowns on Oakland. Fantastic news, seeing as my annual work review is around the corner. Forget my asininity or feeble-mindedness; those extra page views will make it rain Benjamins.
But the real shocker from the Eagles' conquest? Barkley, in relief duty during garbage time, managed to not throw a pass to the wrong team. If that's not providence, I don't know what is.
Five takeaways from Week 9 action:
Ominous skies for the Atlanta offense
Yes, injuries to the receiving corps have taken their toll, and Steven Jackson racking up just 38 carries on the season hasn't helped. However, the real catalyst for the unit's performance, or lack thereof, has been the offensive line. While protection has been relatively solid in passing, it's ranked near the bottom in almost every run blocking measurement. The one dimension nature of the Atlanta attack has correlated to amplified concentration against Matt Ryan, a focus evidenced in 10 interceptions through eight games (versus 14 picks in 16 contests last year).
In one sense, the Falcons' 2-6 record bestows a nice buy-low opportunity for Ryan, Jackson and Roddy White, who's close to returning from ankle and hamstring woes. Alas, Atlanta's first half was supposed to be the easy slate of the schedule, as Seattle, New Orleans, Green Bay, San Francisco and Carolina await in the final two months. With lineman Sam Baker, Justin Blalock and Peter Konz laboring to shield Ryan and company, it's hard to envision a turnaround for the Falcons in 2013. In a related note, nice to see Jamal Anderson in the news for a non-TMZ item. Part of me agrees with Anderson's assessment that Mike Tolbert's dance was not culturally pertinent. Unfortunately, that observation is also condemning on his own self, as Anderson's Twitter epithet is "@jamthedirtybird." Although you have to admit, it is kick-ass handle.
Grab Case Keenum while you can
Keenum has posted a whopping 10.5 yards per attempt in his first two NFL games despite confronting formidable secondaries in Kansas City and Indianapolis, and has flashed a prowess on the ground as well, notching six yards per rush attempt. Some are dismissing Keenum's feats, chalking his 621 yards as a derivative of Andre Johnson. Certainly having an ace receiver at his disposal helps, as does the benefit of one of the best lines in the AFC. These assets were also available to Matt Schaub and T.J. Yates. Didn't seem to expedite success for those two cowboys.
Keenum is not necessarily a must-start going forward, as there is a surplus of viable arms in fantasy this fall. Conversely, a look at the upcoming itinerary does paint an auspicious outlook, with the Texans taking on Arizona, Oakland and Jacksonville (twice) in four of the next five outings. Moreover, Arian Foster's host of ailments and a weakening defense means Houston could be heading to the sky at an elevated rate in the second half. If only for a backup role, Keenum merits a roster spot.
Gang Green backfield now a one-man show
Following a beatdown at the hands of the Bengals in Week 8, Chris Ivory bounced back with 139 yards and a touchdown against a strong New Orleans front seven. That makes two 100-yard days in the past three weeks for Ivory. More importantly, the former Saints back recorded double the carries as Bilal Powell.
Subsequent this week's bye, the Jets meet a Buffalo resistance ranked 17th against the run. Ivory should be implemented in your starting lineup, with Powell relegated to a handcuff position. And since I have nothing else to add, a follow-up on the Texans-Colts game: my condolences to all Foster owners. Your Sunday had to be wrecked with apprehension, waiting to see if the All-Pro back would suit up. This trepidation was alleviated with the announcement that Foster would battle through a hamstring issue, only for this respite to be short-lived in the wake of the rusher's back injury in the first series of the game. As awesome as fantasy football is, sometimes it can be a real $%#*!. On the bright side, at least your town's not being invaded by wrathful chickens.
The Cowboys have no faith in DeMarco Murray
The Vikings are giving up the third-most points in the league, providing an opportune platform for Murray's return from knee problems. Instead, Murray saw a meager four carries against Minnesota, mind-blowing as the Cowboys led for the majority of the game. The third-year man did haul in six catches off seven targets, but that hardly lessened the blow to his proprietors. Coupled with a report that, internally, Dallas has questioned if Murray is in the franchise's future plans, the Oklahoma product's value has taken a precipitous drop.
Murray still warrants a starting spot this week against a New Orleans team that just allowed 198 rushing yards on Sunday. Nevertheless, Murray's health and a shaky Dallas line impede must-start status for the rest of the season.
Andrew Luck is in big trouble without Reggie Wayne
No, I'm not drinking the Haterade. If anything, Sunday night's comeback showcased the virtuoso, proficiency and command of Luck, and, conscious of sounding hyperbolic, inserted the 2012 top pick into the Aaron Rodgers/Peyton Manning/Drew Brees conversation of best quarterbacks in the game.
BUT…here's where I have to rain on the parade. Luck only hit 45 percent of his intended marks last night, and his rapport with ancillary receivers like Griff Whalen and Darrius Heyward-Bey is in serious need of progression. Worse, he's getting zero help from his backfield. (It's at this point I should mention this week's meeting of Infuriated and Despondent Trent Richardson Owners will convene on Wednesday at 7:30. Free cookies and punch!) And while Coby Fleener is making strides as a complementary target, the tight end's primary usage will be in the blocking game and red zone.
At first glance, the Horseshoes' schedule is far from threatening. Closer examination reveals dates with St. Louis and Tennessee (twice) in the next month, with both squads ranking in the top-10 in pass defense. Luck owners harboring playoff aspirations better have other options in hand for the final two months of 2013.
Joel Beall is a writer for FOXSports.com and WhatIfSports.com. He lives with a Golden Tee machine and a jump shot that's currently broken. Reach Joel on Twitter @FOXSportsBeall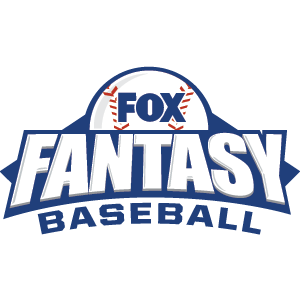 FOX Fantasy Baseball
Join or Create a Free League
Play Now!