Five takeaways from Week 7
It….is….ALIVE!
For years, one of the pillars of fantasy football was to never trust a Mike Shanahan backfield entity, as his derisive game of running-back roulette drove the fantasy community mad. In fact, here's part of my warning against Shanahan in 2011:
"You may claim Shanahan's primary objective as coach is to win ballgames; I would counter his sole purpose is to kill the collective will of fantasy owners. The sardonic aspect is that possessing a Shanahan back used to be an asset, as for years Denver would transform anonymous runners (Olandis Gary, Reuben Droughns, Mike Anderson) into 1,000-yard rushers. Yet somewhere along the line, Shanahan realized the potential of employing a committee to handle the terrain duties, reducing touches to keep his stable healthy while reaping more production. The upshot of this concept eradicated the value of any back under the once fantasy-fertile Shanahan regime."
However, after Alfred Morris racked up 335 carries in 2012, the curse seemed to be broken. Finally, proprietors of a Washington back could rest easy, knowing the scavenging from back-ups was a thing of the past.
Or so we thought.
For yesterday's Washington-Chicago box score illustrates a startling and alarming verdict. Like Michael Myers and the McRib, it turns out Shanahan's siphoning won't die. Morris' harvest (19 carries, 95 yards) was cheapened by second-stringer Roy Helu nabbing three red-zone scores. Word out of our nation's capital tries to assure that Helu was only featured in hurry-up packages, but we've seen this song and dance before. After a year of hibernation, Shanahan's reign of fantasy terror is back.
Damn you, Shanahan. DAMN YOU!
It's not your fault, C.J. Spiller owners
Remember when offensive coordinator Nathaniel Hackett boasted the Bills were going to feed the rock to Spiller until he vomited? Rings somewhat hollow considering the Clemson product has notched 24 carries in his past three games. I said it in Week 1 after Spiller received 22 touches versus Fred Jackson's 17 opportunities, I'll say it again: Nathaniel Hackett is a deceitful, cold-hearted S.O.B.
Concededly, Hackett is not solely to blame for this precipitous drop in production. A nagging ankle injury has encumbered Spiller, and a change under center has restricted the Buffalo playbook. Unfortunately, this series of events has left Spiller owners out in the cold, especially painful since the Bills back had the least amount of risk among the handful of top-tiered rushers. For a player that had the ceiling of a No. 1 overall pick two months ago, Spiller has been rendered to a fringe Flex move in Week 8.
Bench Brady. Assuming he's worth a roster spot
Sounds blasphemous, but truth bombs occasionally sting. Entering the halfway mark, Brady is 17th in total points at the quarterback position. Factoring in the Patriots have played seven games, Brady's standing at 27th in points per game is even more indicative of his performance, or lack thereof.
The absence of rapport with his receiving corps is pronounced in his stats, as Brady's 55.4 completion percentage is a career-low and he's on pace for his fewest touchdown passes since 2001 (his first season as starter). Also not helping matters is an upcoming slate littered with formidable defenses in Miami, Pittsburgh, Carolina, Houston and Cleveland.
I suppose there's hope on the horizon with the return of Rob Gronkowski, although the fact that everyone's favorite loveable lug was targeted a whopping 17 times in his 2013 debut shows the desperation for viable weapons. There are too many functional signal callers to continue to run out Brady in hopes of a mid-season revival. He definitely deserves a seat on your roster, and in shallow leagues, I wouldn't combat the idea of dropping him altogether.
Hold off on grabbing Carolina's defense
The Panthers were mentioned above, and with good reason. Outside of reigning Rookie of the Year Luke Kuechly, this unit is mostly unknown outside of the Charlotte city limits. In spite of this anonymity, Carolina is holding opponents to a paltry 13.8 points per game, second-best in the NFL, and has been equally efficient in stopping the pass (217.7 yards per contest, fifth-lowest in the league) and run (84.5 yards, fourth-lowest). This output has equated to the fourth-most fantasy points amongst resistances this fall. Quite the feat, given the Panthers are owned in a scant 23.4 percent of FOXSports.com fantasy football leagues.
Alas, don't envision these good times to continue. While the Carolina D has been solid, the standing has a correlation with a laughably-easy schedule, as the Panthers' last five adversaries have been the Bills, Giants, Cardinals, Vikings and Rams. After another cupcake in the Buccaneers this weekend, Carolina sees the Saints and Falcons twice, the 49ers, Patriots and Dolphins. All are not arduous ventures, but certainly more daunting than the challenges put forth thus far and ones worth contemplating before inserting the Panthers into your starting lineup.
Jarrett Boykin will be a PPR god in the second half
Boykin was already set to collect his share of pigskins in replacement of Randall Cobb. In wake of Jermichael Finley's injury and James Jones fighting a PCL sprain, Boykin is now a primary option for Aaron Rodgers, evidenced in his team-high eight receptions for 103 yards and a touchdown against a stiff Browns secondary.
The 23-year-old doesn't have breakaway speed but offsets this weakness with good route running, a physical presence and sure-handedness. (Granted, you would hope he's skilled with his hands since, you know, he's a receiver and all. That said, it's an outlook that the Patriots receiving group can't say with conviction, AMIRITE?!?!) Boykin will get another platform to shine next week versus a Minnesota defensive surrendering the third-most receiving yards in the league. Owned in just 6.5 percent of FOXSports.com leagues, snag Boykin while you have the chance.
Speaking of receivers…
Can we please get Larry Fitzgerald to Indy?
With Reggie Wayne lost for the season the Colts are in dire need of a stud wideout. (Sorry, T. Y. Hilton, you're years away from this echelon.) On the opposite side of the spectrum, I'm afraid that if Carson Palmer underthrows Fitzgerald by 10 yards again, the venerable receiver might disrobe his helmet and pads on the field and retire. Don't rain on my parade by tossing out nonsense like "salary-cap limitations" and "Why the hell would Arizona trade its franchise player?" Strictly semantics. Even executed the move on Madden, and didn't have to enable the "allow all trades" option. C'mon Jim Irsay, put that Twitter account to good use for once by "leaking" rumors of such a deal to get the ball rolling.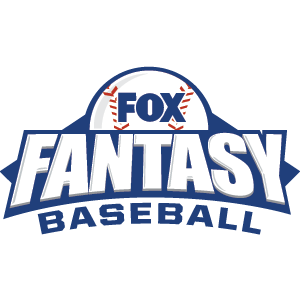 FOX Fantasy Baseball
Join or Create a Free League
Play Now!