2013 Fantasy Football RBBC: Week 2
Welcome to the season's second edition of our weekly look at fantasy running back committees. We don't want to overreact to one game, but we did learn some things in the NFL's opening weekend.
In this space, we'll attempt to read the backfield tea leaves to help you with lineup decisions; please note that this week's assessments will involve a bit more conjecture than we'll have after actual games are played. We'll post this article each Tuesday, and offer updates in our fantasy coverage throughout the week, including in the Friday morning edition of the FOX Sports Fantasy Buzz Blog!
As usual, this series will focus mainly on the more volatile and/or 50-50 situations, but there will be some non-committee and injury notes as well. If you have any questions, the FOXSports.com fantasy staff is always happy to help. The best ways to reach me are via Facebook or Twitter.
Finally, start/sit recommendations for the players below always depend on the rest of your roster. For specific RB rankings, click here. Rankings will be available at around noon ET each Wednesday.
Thursday game: Jets at Patriots
Arizona Cardinals
Why did Alfonso Smith get 10 carries for 26 yards behind Rashard Mendenhall? Heck if I know, but Smith is still just a backup, and you don't need to worry about him. Ryan Williams was a healthy scratch against the Rams, and it's hard to know when he'll get out of the doghouse.
Baltimore Ravens
Twelve carries for Ray Rice, nine for Bernard Pierce. Don't worry about anything weird here. Keep starting Rice (obviously) and bench Pierce until he gets more work.
Buffalo Bills
C.J. Spiller and Fred Jackson split carries for much of Sunday's game versus the Patriots, with Spiller getting 22 touches to Jackson's 17. If you drafted Spiller in the top five, you're certainly PO'd, but you're going to keep rolling him out there until he gets above 1,500 total yards (which he will). It's OK for Spiller owners to be mildly concerned, but all-out freakouts aren't yet necessary. He got 22 touches, for crying out loud. If he gets that number every week, he'll be a monster.
As for Jackson, I'd wait another week before starting him. We're not far removed from Bills offensive coordinator Nathaniel Hackett saying the team would give the ball to Spiller "until he throws up."
Cincinnati Bengals
What happened to Gio Bernard's coming-out party? Bernard carried four times for 22 yards and caught one pass against the Bears, while BenJarvus Green-Ellis ran 14 times for 25 yards and a score. Bernard is the long-term play here, but in the short term, the Law Firm will get his share of work. I'd try to avoid either guy this week against the Steelers.
Denver Broncos
Yeesh. Montee Ball got a couple of red zone carries, but none of the Denver backs had more than 12 touches, and the team ran just 21 times while Peyton Manning racked up 726 pass attempts against the Ravens. You need to keep Ball, Knowshon Moreno and Ronnie Hillman on your fantasy bench until/unless this gets sorted out in someone's favor. If it makes you feel better, I drafted Ball as an RB2 in a couple of leagues. I think that will work out down the road a bit, but make an adjustment for now.
Detroit Lions
Mikel Leshoure was a healthy scratch, and you don't need him any more. Reggie Bush was busy (25 touches, 191 yards from scrimmage) as expected … but was he too busy? Bush had 25 touches against the Vikings, and despite sustaining minor injuries to his thumb, groin and hip, head coach Jim Schwartz said Monday that he doesn't have plans to limit Bush's workload.
Joique Bell (six carries, 25 yards, two TDs rushing; five receptions, 67 yards) is owned in just 11.6 percent of FOXSports.com leagues. Try to stash him on your bench in any format, since a Bush injury could result in a fantasy bonanza for Bell. And if you want to start Bell as a flex in your PPR league this week, you have my approval.
Houston Texans
Twenty-four touches and 55 snaps for Arian Foster against the Chargers, with 11 touches and 20 snaps for Ben Tate (snap counts courtesy of Pro Football Focus). This was supposed to be Foster getting eased in after a quiet preseason? Plan to bench Tate against the Titans.
Indianapolis Colts
Ahmad Bradshaw got only eight touches on 15 snaps against the Raiders, presumably because he didn't get much work during the preseason. However, head coach Chuck Pagano gushed about Vick Ballard's pass blocking after the game, which makes you think he's not just going to fade away as Bradshaw gets up to speed. I'd be hesitant to start Ballard or Bradshaw against the Dolphins.
Miami Dolphins
Speaking of the Dolphins, Lamar Miller killed his fantasy owners in Week 1, carrying 10 times for three – THREE! – yards. Daniel Thomas wasn't much better, running eight times for 14 yards. I'm not sure what's going to happen with these guys at Indy in Week 2, but I'd be inclined to give Miller one more chance if my alternatives weren't overly attractive.
New England Patriots
Stevan Ridley owners freaked out Sunday when their guy was benched Sunday after fumbling twice, but probably got a reprieve when Shane Vereen suffered a wrist injury that's expected to keep him out for a few weeks. Unless you think the Pats will lean on LeGarrette Blount – and I don't – Ridley will get back to work on Thursday against the Jets.
New Orleans Saints
Darren Sproles ran eight times for 22 yards against the Falcons, and added six receptions for 88 yards. As expected, he's a PPR badass who can also start in standard leagues. Pierre Thomas (nine carries, 43 yards; four receptions, 16 yards) and Mark Ingram (nine carries, 11 yards) shared the rest of the work – again, as expected. Try to avoid Thomas and Ingram at Tampa this week.
New York Giants
As I wrote in today's blog post, the Giants can work out (or sign) guys like Willis McGahee and Brandon Jacobs all they want, but if they want to win, they're going to let the explosive Wilson play and work on fixing his fumbling/blocking issues. Go back to the well with Wilson in Week 2 unless you hear bad news from the Giants.
New York Jets
This one looks like a pretty straight timeshare, with Bilal Powell appearing to have a slight edge over Chris Ivory because he catches passes. Powell is flex-worthy against the Pats on Thursday, but stay away from Ivory.
Philadelphia Eagles
LeSean McCoy is primed for a huge year; I had him third among RBs in the preseason, so I'm not surprised at his huge Week 1 performance. However, he CANNOT carry 31 times per game, or even 25. Bryce Brown is about to get enough work as McCoy's second fiddle to be considered as a fantasy flex option. In most games, Brown figures to get 12-15 carries, because the Eagles run so many plays. Look at Brown as a top-30 fantasy RB for the Week 2 matchup with the Chargers.
Pittsburgh Steelers
Let's see … LaRod Stephens-Howling (knee) is done for the season … Jonathan Dwyer just got re-signed after getting cut a couple of weeks ago … Felix Jones is still Felix Jones … Ike Redman ran eight times for nine yards against the Titans because he isn't very good … and three-time Pro Bowl center Maurkice Pouncey is done for the season with a knee injury. Stay away from this mess completely until rookie Le'Veon Bell gets healthy later this month.
San Diego Chargers
Ryan Mathews caught an early TD pass against the Texans, but didn't run effectively (13 carries, 33 yards), and played just 20 snaps to Ronnie Brown's 25 and Danny Woodhead's 10. Avoid this cluster-something until further notice.
Tennessee Titans
The Titans are hoping that Shonn Greene (knee) will be ready for Week 2 after leaving early on Sunday. Jackie Battle took Greene's place as the team's goal-line vulture, scoring on a three-yard run in the second quarter. Chris Johnson was the Titans' workhorse, running 25 times for 70 yards. That's not good production, but it's clear that he's the lead guy. CJ2K owners shouldn't worry too much about Battle and Greene, even if they do steal some TDs.
If you have questions on any RBBC situations or think other teams should be added to the mix next week, contact me via Facebook or Twitter. Thanks!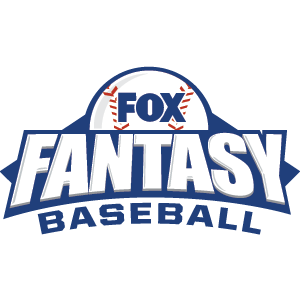 FOX Fantasy Baseball
Join or Create a Free League
Play Now!