2013 NFL Fantasy Football predictions
Weathermen misfire at a startling rate. Judging by the grocery checkout tabloids, Nostradamus has warned of the "impending" Armageddon for 15 years running. Even Nate Silver dropped the ball on the NFL playoffs, and pretty sure that dude is a sorcerer.
Is that preface simply my way of saying, "Hey, don't get mad if I stumble on some of these predictions for the 2013 fantasy football season"? Damn right it is. When the embattled Ryan Braun recently declared, "As I have acknowledged in the past, I am not perfect," I recalled my positive forecasts on Michael Vick and Brandon Lloyd last fall and nodded. (Speaking of Braun, he might have ruined professional baseball in Milwaukee, but at least he gave chastised boyfriends a new go-to defense, right?)
However, like Christina Aguilera nailing a question on Who Wants to be a Millionaire, even a broken clock is right twice a day. Endorsements for Jamaal Charles and Eric Decker, along with contempt on Maurice Jones-Drew and Rob Gronkowski, turned out alright for owners last year, and advocacy of Torrey Smith wasn't that far off.
"Prediction is very difficult, especially if it's about the future," stated physicist Niels Bohr, and all he did was win a freaking Nobel Prize. If a man of science states this disclaimer, the astute reader can't be too upset if a few of these projections prove awry. Besides, as anyone who has seen my attempts to talk to girls can attest, the prospect of failure will not deter the occasional venture on a limb, no matter how thin that branch may be.
Keeping this in mind, here are 10 predictions for the upcoming NFL season:
Dwayne Bowe finds new life with Alex Smith
Bowe has been more bark than bite the past two seasons, journeying into the end zone only eight times following 15 scores in 2010. Blame it on injuries or the quarterback tag-team of Matt Cassel and Brady Quinn, yet Bowe's 61.6 yards per contest was the second-lowest output of his six-year career. (Related note: "Cassel and Quinn" sounds like a TNT drama.)
Andy Reid has his detractors, mostly those who believe in that ridiculous "time management" thing, but the man knows how to get the most out of his field generals. Enter Smith, the paragon of a gridiron supervisor, evidenced in his league-best 70.2 completion percentage last year and 30 touchdowns versus 10 picks since 2011. Smith won't transform into Drew Brees, though his steady presence will correlate into Bowe submitting productive numbers once more.
Ben Roethlisberger: Top-Five QB
We tend to view Big Ben as the guy that does the little things to help his team win, making plays that don't necessarily show up in the box score like breaking loose of a seemingly-inevitable sack or methodically carving up a defense like a surgeon during a fourth-quarter drive. Basically, the anti-Jon Kitna.
While those sentiments apply, they also discredit the statistical accomplishments Roethlisberger has posted. Despite missing three games in 2012, Roethlisberger managed to find the end zone 26 times with just eight interceptions. His 251.2 yards per game was his lowest mark since 2008, although that can be chalked up to the assimilation into a new offensive scheme under coordinator Todd Haley and the underperformance of wideout Mike Wallace. Together, these numbers equated to the eighth-most points per contest among quarterbacks.
That standing has been lost on fantasy owners, as the Steelers signal caller is dropping to the ninth round as the 14th quarterback taken according to the FOXSports.com average draft position. Perhaps this has to do with Wallace leaving for Miami, skepticism in Pittsburgh's offensive line or receiving corps, even the lack of panache associated with Roethlisberger's play. These reservations are understandable, but also unfounded. Antonio Brown, Emmanuel Sanders and rookie Markus Wheaton are more than capable of filling Wallace's void (one that, truthfully, is smaller than believed). After a few hiccups in their initial run, Roethlisberger and Haley appear to be on the same page, and the Steel City will sport their best frontline in years.
I suppose one could question Roethlisberger's health, as he's coming off knee surgery, yet given he's not been limited in training camp, that worry should be alleviated. Offering great value at his current price, snag Roethlisberger if he falls past the sixth-seventh rounds.
Maurice Jones-Drew returns with a vengeance
Last season MJD's contract dispute was a recipe for disaster, mostly due to his own sabbatical hampering his acclimatization into a new offensive system, with a tad of Chris Johnson's hellacious holdout in 2011 still fresh in our minds. Though he returned for Week 1, Jones-Drew rushed for 60 yards or less in three of his first five outings before succumbing to a season-ending foot ailment in Week 7, leaving owners who risked a first-round selection on the All-Pro out in the cold.
This season? Totally on board the Jones-Drew bandwagon. Granted, there are a few obstacles in his path: recovery from injury, a somewhat unstable line, Blaine Gabbert's Blaine Gabbertness. However, these hitches haven't entangled Jones-Drew in the past, and it's worth noting that he did rush for over 1,600 yards in 2011. Of greater note – that whole contract squabble from last season? It was never resolved, as Jones-Drew enters 2012 with one year left on his deal. Call me crazy, but athletes tend to perform alright when payday is on the line.
I'm not envisioning Jones-Drew as the top back by any means, but he's echelons above guys like Trent Richardson, Steven Jackson and Matt Forte, all rushers who are going ahead of Jones-Drew in early drafts. Don't fall into this fallacy.
Sticking with All-Pro runners…
Arian Foster hits a wall
As an owner of the Texas Tornado in multiple keeper leagues, it pains me to say this. Unfortunately, the harbingers paint an ominous forecast. Although Foster is expected to return for the season opener, he's currently on the PUP list, missing valuable reps during training camp. Moreover, backup Ben Tate is in the best shape of his career and could siphon a decent chunk of carries in the Houston backfield.
A likewise troubling trend is Foster's withdrawal from the passing game. After hauling in 119 balls for 1,221 yards in his previous two seasons, the Tennessee product ended 2012 with a middling 217 yards off 40 receptions.
But the biggest storm petrel? Foster has over 950 carries from the past three seasons, an absurd workload at an already-laborious position. The human body can only take so much punishment before it wears down, an assessment that manifested itself last year, as Foster's 4.1 yards per carry was a severe drop from his career mark of 4.7 yards per rush.
Foster's 15 touchdowns from 2012 are nothing to scoff at, and, when healthy, he'll remain the primary Texans back. Sadly, the fantasy juggernaut version of Foster will be a thing of the past in 2013. (Also, I know "Texas Tornado" is not technically his nickname, but Foster's been too good not to be bestowed a moniker. Not completely sold on the alias, so please share your suggestions below. But if anyone proposes "A-Fost" I'm disabling your account.)
Breakout Candidate: Ryan Broyles
Broyles was a two-time All-American at Oklahoma and a popular waiver-wire add in Week 13 after bringing in 122 yards against the Texans in his rookie campaign last season. Alas, the receiver has dealt with ACL reconstructions in consecutive offseasons, slowing his adjustment into the pro ranks last year and impeding development in his second go-around.
At least, that's what was believed. Instead, Broyles has zipped through his rehabilitation process and has been a standout in the first weeks of Lions camp. Detroit has been searching for years for a solid complement to Calvin Johnson, and Broyles looks like the perfect candidate for that role. He'll especially be a menace in short routes and over the middle, boosting his merit in PPR formats. Certainly his injury-riddled past is a concern, but going unselected in early drafts, Broyles' potential as a top-20 contributor makes the Motown receiver a bargain. (For those scoring at home, that's a thumbs-up on Broyles and a Kitna reset within this piece. Throw in Barry Sanders gracing the cover of Madden, the Pistons overhauling their roster, the Tigers making another postseason run, Eminem pushing a new album…the Motor City is back!)
Rookie Wonders: E.J. Manuel and Le'Veon Bell
In the wake of two consecutive seasons filled with rookie sensations, the 2013 Draft class comes in relatively under-hyped, which is what happens when the first seven picks are linemen or ends. In truth, most of the news emitting from this year's neophytes has been defamatory, with the Internet attacking Eddie Lacy for his perceived weight problem to an ostensibly rooting interest in Geno Smith to flame out. Tavon Austin should receive some love, yet he's stuck in the purgatory known as the Sam Bradford Era, while Montee Ball, as good as he's looked, will probably start the season in a committee situation in Mile High.
As bleak as the freshman horizon may seem, there is hope in the stocks of Buffalo's Manuel and Pittsburgh's Bell. Expected to man backup duty for Kevin Kolb, Manuel had outperformed the former Cardinals QB in the early days of camp and allegedly has jumped into the starting role. This stance was reinforced when Kolb suffered a knee injury…tripping on a mat. No one circles the wagons like the Buffalo Bills!
Kolb may regain his starter status by the season opener, yet ultimately Manuel should take the reins by October. When that regime change takes place, watch out. The Bills have more assets than imagined, and Manuel's accuracy and strength should translate well to the NFL. I don't think he'll scramble as much as Cam Newton or a young Aaron Rodgers, though he'll still be reasonably mobile. Going ignored in most mocks and early drafts, take a gamble with Manuel, as he has the ceiling of a top-15 quarterback.
A much safer choice than Manuel is Bell, the former Michigan State back selected in the second round by Pittsburgh. Rashard Mendenhall departed for Phoenix, leaving the Steelers with Isaac Redman, Jonathan Dwyer, La'Rod Stephens-Howling and Bell. Any of those first three names look appealing?
For his case, Bell has shined in his short time with the Black and Yellow, earning praises from coaches and players alike. Not only is Bell a tough rusher (he lead the NCAA in yards after contact in 2012), but he excels in pass protection and receiving, two necessary facets in Haley's offense. Pittsburgh has indicated they have no plans of a split backfield this season, meaning Bell could replicate the feats of Doug Martin and Alfred Morris from a year ago.
Sophomore slumps for Andrew Luck and Russell Wilson…
The yardage accumulation for Luck (4,374 yards) was impressive, as were 28 total touchdowns. Not as notable: 23 turnovers and a 54.1 completion percentage, second-worst in the league. Proponents of the No. 1 overall pick claim these ghastly figures derive from a lack of running game. I'm not necessarily disagreeing with that statement, though I'd counter that:
– The absence of a formidable ground attack is what allowed Luck to pass for all those yards.
– The Colts did little to improve their backfield this offseason, meaning more of the same in 2013.
Not helping this endeavor will be a tougher schedule for Luck and Indianapolis this season. I do think Luck will eventually be the real deal, but it will not be this day. Er, year.
Staying with this matter of opposition, Wilson's stellar 2012 line was very much the byproduct of schedule providence. In his last nine games, Wilson faced the Lions, Jets, Dolphins, Cardinals, Bills and Rams, which equated to 22 total scores against four turnovers. Wilson's previous seven games? Eight touchdowns versus seven turnovers. Perhaps one could counter Wilson was struggling to adjust to the pro ranks, yet the severity between these differences makes me think more is in play.
Aside from a tougher schedule, Wilson has already lost his top receiver in Percy Harvin. On top of this, Seattle has maintained they plan on limiting Wilson's throws this year. And as for his running "prowess," subtract the Buffalo outing and Wilson managed to hit pay dirt just once on the terrain with a mediocre average of 24.4 yards per game.
I think Wilson is the perfect manager for a Seattle team that predicates it's fruition on the running game and defense. Manning the bridge of your fantasy squad? Not so much.
…but not for Robert Griffin III
Don't feed me any nonsense about a leg injury. RG3 upholds he's ready to roll in Week 1, and as Adrian Peterson proved last season, an ACL tear will not impede one's speed upon return. Washington is keeping Griffin III sidelined for all preseason games, and rightfully so. Last thing you want is some third-string linebacker going Kimo von Oelhoffen on your franchise star in an exhibition.
For an entity that finished fourth among rotisserie quarterbacks last year, it's astonishing Griffin III is free-falling to the sixth round. Any indecision on RG3's health can be nullified by taking Tony Romo, Eli Manning or Roethlisberger as safeguards, all players going later than Griffin III. If this transpires in your draft, make sure you take advantage of this precipitous drop.
Tim Tebow: Pro Bowl Tight End
Come on, I'm not that big of a wind-bag. But you'd be amazed/disheartened to know how much typing "TIM TEBOW" in your column aids organic search.
Tom Brady keeps on keeping on
Perceptive readers might recognize this point as similar to our conviction from the Dos and Don'ts Draft Guide, but it bears repeating: don't lose the faith in Brady.
True, his primary targets this season will be the perennially-injured Danny Amendola, three rookies (Kenbrell Thompkins, Aaron Dobson, Josh Boyce) and Rob Gronkowski, who I believe just underwent another surgery as I type this sentence. Still, it's Tom Brady and Bill Belichick. They'll figure it out. Actually, it seems they already have, as Brady allegedly torched the Eagles defense in a joint practice.
Besides, if picking Brady turns out to be wrong, then I don't want to be right.
Sign up today for your free fantasy football season at FOXSports.com, and test your draft preparation by entering our mock draft lobby. Our fantasy experts will provide you with all the 2013 fantasy football news you'll need to push for your league's championship.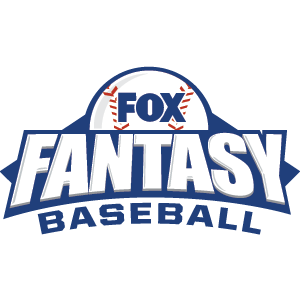 FOX Fantasy Baseball
Join or Create a Free League
Play Now!