NFL free agency fantasy impact
Note: this article was published prior to Michael Crabtree's Achilles' injury, Percy Harvin's hip injury and Aaron Hernandez's arrest.
Competitive fantasy football owners are quickly learning – as their more respected, accomplished, and wealthy NFL brethren have known for decades – the NFL season is a 24/7/365 commitment that requires their attention year-round.
With a 2013 NFL free agent class chock full of skill position athletes ready to don new uniforms, fantasy football owners need pay close attention to the transaction wires and what it means for the season ahead. Below we break down the fantasy impact of NFL free agent moves:
Greg Jennings to the Minnesota Vikings
When it comes to the NFL, the quarterback makes the wide receiver more often than the receiver makes the quarterback. Honestly, what would Greg Jennings' fantasy football value be without Brett Favre and Aaron Rodgers slinging the rock his direction? I think by joining the Minnesota Vikings we may actually learn the answer to that query. As of this moment, Christian Ponder is the incumbent starting quarterback, but the recent signing of Matt Cassel has raised a few eyebrows and assumed a quarterback competition in the near future.
Ponder endured the cliched tale of two fantasy seasons last year as Adrian Peterson took complete charge with his cyborg knee. Through games 1-8, Ponder passed for 1,743 yards, 10 touchdowns and seven interceptions, often targeting Percy Harvin. In games 9-16, Ponder passed for 1,192 yards with eight touchdowns and five interceptions. His completion percentage sank month-to-month. It peaked at 68.3 percent in September, but fell to 58.1 percent during December. This is not ideal for Jennings.
The receiver didn't miss a game 2008-2010 and averaged 75 receptions on 127 targets for 1,223 receiving yards and eight touchdowns per season. He missed 11 games over the last two seasons, failing to eclipse 1,000 receiving yards in each, while he watched his touchdown production dip from nine scores in 2011 to four in 2012. Aside from working with less-talented quarterbacks, you also must factor in the fact he's going to have split touches/targets with Adrian Peterson. Thus, Jennings falls to a WR2 in 2013.
Steven Jackson to Atlanta Falcons
A variety of leg, hamstring and foot injuries has forced owners to monitor Jackson's Sunday morning game status on a regular basis over the years. However, a quick glance of his NFL bio highlights that he's only missed two full games over the past four seasons.
During that same stretch, Jackson produced consistently for fantasy owners. He's averaged 1,211 rushing yards on 293 carries (4.1 YPR) with 4-5 touchdowns per season (2009-2012). He's rushed for over 1,000 yards in eight straight seasons.
In 2011, Jackson finished 11th among fellow running backs in fantasy points scored on FOXSports.com with 181.8 (12.2 fantasy points per game), but fell to 16th in 2012 with 162.3 points in 16 games (10.14 FPPG).
By joining the Falcons pass-first offense, some owners may believe Jackson's fantasy value is about to take a serious hit. I don't necessarily believe this to be the case.
Sure, former Falcons' running back, Michael Turner, saw a dramatic drop in carries last season. After toting the rock 301 times in 2011, Turner only carried the ball 222 times in 2012. Roddy White, Julio Jones and Tony Gonzalez all received 124-or-more targets and cut into Turner's workload. However, the running back still managed to score 10 rushing touchdowns – his fifth consecutive season of double-digit rushing touchdowns. Jackson only reached double-digit rushing touchdowns in St. Louis once (13 – 2006).
Turner finished sixth in 2011 and 17th in 2012, right behind Jackson, in fantasy points scored among fellow running backs.
So, while Jackson may see a slight decrease in carries throughout the course of the season, the Falcons' knack for reaching the red zone regularly will create more opportunities for S-Jax to find the zone and score his owners six points. He's a RB1 on my board with a great shot at breaking into the Top 10 in scoring … as long as he stays healthy.
Danny Amendola to the New England Patriots
Well, that didn't take long. Mere hours after Wes Welker bid farewell to the Pats and said hello the Broncos, New England inked one of the top points-per-reception league studs and fellow slot receiver, Amendola.
The fantasy scouting report on Amendola is two-fold. The position receiver produces at a high level when he's active, but over the last two seasons the injury bug has bit him hard. He missed all but one game during the 2011 season after dislocating his elbow in Week 1. Amendola recovered from the gruesome injury and started on PPR-fire through the first four games of the 2012 season. He averaged eight receptions and 90 receiving yards a game with two touchdowns during that stretch. However, he broke his clavicle against the Cardinals in Week 5, missed a month, returned for two games, injured his foot, and missed two more games in early-December. Cal Ripken he is not. But aside from the cross-sports analogy, I can you hear you preaching about his "high motor!" It's noted.
Prior to those two injury-plagued seasons, Amendola emerged as a viable option in PPR leagues in 2010 as it was obvious Sam Bradford had found his favorite target in St. Louis. Amendola finished that campaign, playing in all 16 games, with 85 receptions on 123 targets for 689 yards and three scores. He's not going to place any pressure on Calvin Johnson for receiving yards in a season, but with the way Brady utilized Welker in the past, Amendola's ceiling is 100-plus receptions for 1,000-plus yards with six or so touchdowns. Key word in the previous sentence is "ceiling". By no means is Amendola a lock to mimic Welker's production. Also, the new guy still has to fight Gronk for those scores inside the red zone. When healthy, he's a low-WR1 in PPR leagues and WR2 in standard scoring leagues heading into the 2013 season.
Wes Welker to the Denver Broncos
Cup your hand and hold it to your ear. Hear that? Those are the screams of fantasy football owners who tagged Eric Decker as a 2013 keeper.
Now, I want to be careful not to overreact as this type of monster free agent signing often encourages fanatic hysteria (I'm looking at you Twitter feed!). However, it's hard to ignore Peyton Manning's track record with his top-option out of the slot:
2008: Anthony Gonzalez finished with 57 receptions (79 targets) for 664 yards with four touchdowns
2009: Austin Collie finished with 60 receptions (90 targets) for 676 yards with seven touchdowns.
2010: Collie finished with 58 receptions (71 targets) for 649 yards with eight touchdowns, while Blair White made a fantasy impact in 2010 with five touchdowns. White received the promotion while Collie was out due to injury.
2012: Brandon Stokley finished with 45 receptions (58 targets) for 544 yards with five touchdowns.
I'd say 99 percent of fantasy football owners don't need me telling them how consistent Welker has been since leaving Miami following the 2006 season, but over the last four years the slot machine's season averages are worthy of the spotlight. He's averaged 112 receptions, 157 targets, nearly 1,300 receiving yards and six-plus touchdowns per season with Tom Brady and Patriots.
With Manning at the trigger in 2013 and his track record with slot receivers known, Welker could record 200-plus targets with the Broncos. With the exception of Calvin Johnson, Welker is a top-two receiver in points per reception leagues (and he's banging on the Megatron's door). In standard-scoring leagues, Welker receives a boost into my top five after finishing 11th in scoring among wide receivers in 2012.
Decker, who some may boast a low-end WR1, drops to a WR2, while Demaryius Thomas loses some value, but remains a WR1.
Reggie Bush to the Detroit Lions
We have probably seen the last of Jahvid Best in Detroit. After snatching fantasy owners' attention through the first six games of the 2011 season – 4.6 yards per rush and 10.6 yards per reception – the Lions' running back exited stage right with a concussion. Symptoms would keep him out the rest of 2011 and all of 2012.
With a blend of Maurice Morris, Kevin Smith, Keiland Williams, in 2011, and the return of Mikel LeShoure with a side of Joique Bell in 2012, the team tried to make due with what they had.
Turns out it wasn't enough as the Lions finished 23rd in rushing last season (100.8 YPG) as Matthew Stafford and Calvin Johnson continued to play catch on the field.
So, enter Reggie Bush, a frustrating fantasy RB2, who most owners demoted to RB3 at some point over the last two seasons.His fantasy football value heading into 2012 peaked after a four-week stretch to wrap up the 2011 season (fantasy football postseason for most):
2011 Season
Week 13: 100 rushing yards with a touchdown
Week 14: 130 total yards
Week 15: 209 total yards with a touchdown
Week 16: 129 total yards with a touchdown
Bush's positive fantasy momentum continued the first two weeks of the 2012 season with over 240 rushing and 70 receiving yards with two touchdowns combined. However, after the fast start, he only managed one 100-yard rushing yard performance the rest of the season.
The good news for Lions' fans and potential fantasy owners is two years of consistent production from Bush. He rushed for 1,086 yards (5.0 YPR) with six touchdowns in 2011 and 986 yards (4.3 YPR) with six touchdowns in 2012. When you are in the offensive mix alongside Calvin Johnson there are opportunities to shine. Just don't elevate Bush any higher than a middle-tier RB2 heading into 2013. Leshoure may turn into a fantasy vulture come 2013, too.
Mike Wallace to the Miami Dolphins
Analysis: In 2012, Brian Hartline became the first Dolphins' receiver not named Brandon Marshall to eclipse the 1,000-yard plateau since 2005 (Chris Chambers). In between, fantasy football luminaries such as Ted Ginn Jr., Marty Booker and Greg Camarillo paced Miami's passing attack.
By adding Wallace, the fish are getting a guy who missed one game the past four seasons and averaged 1,010 receiving yards and eight touchdowns per season. Where he will immediately make his presence felt, both in Miami's offense and in fantasy circles, is once the Dolphins cross the 50-yard line. As improved as Hartline was in 2012, he only wound up with one touchdown all season. Check out the punishment Wallace has doled out to opposing defenses:
Receptions between opponents 49-20-yard line
2009: 16 receptions (3 TDs)
2010: 18 receptions (6 TDs)
2011: 24 receptions (3 TDs)
2012: 24 receptions (3 TDs)
Also remember that Ben Roethlisberger missed eight games over the past three seasons. So, it wasn't always a reliable arm chucking the rock his way. If Ryan Tannehill experiences any sort of sophomore slump, Wallace may be able to bail him out here and there each game. If Wallace can make Charlie Batch look good, he can certainly improve the game of a second-year quarterback, right?
Wallace remains a fantasy football WR1 with a strong opportunity to improve upon finishing 25th in scoring (130.3) among wide receivers in 2012.
Percy Harvin to Seattle Seahawks (UPDATE: out 2-3 months, hip surgery)
Analysis: Despite a D, Q, or P snuggling up next to his name in parentheses for most of his career, Harvin only missed three games in his first three seasons with the Minnesota Vikings. The migraines' intensity subsided, but an ankle injury two months into the 2012 season put the breaks on his bid for Fantasy Football MVP consideration and knocked him out the final eight games. Up until then, Harvin posted 80 or more receiving yards in six out of his first eight games with three receiving touchdowns. He averaged seven-plus receptions and nearly 10 targets per game.
However, for as versatile as Harvin is, his fantasy football stats don't scream elite wide receiver. In 54 career games, he's averaged 61 receiving yards per game. In fact, Harvin has yet to reach 1,000 receiving yards in one season with an average of nearly six receiving touchdowns per season. Six scores spread out over 17 fantasy football weeks would rank 34th in the NFL last season. Granted, it's tough to standout when Adrian Peterson lurks in the backfield.
However, Harvin slides into a new starting lineup with, not only Marshawn Lynch, the de facto number one option in the Seahawks' offense, but also a mobile quarterback in Russell Wilson. Wilson's 393 pass attempts ranked 25th in the NFL last season. Of the rookie quarterback's 252 completions, 37.6 percent of them connected with Sidney Rice or Golden Tate. The duo scored a combined 14 touchdowns via the pass last season. Rice, Tate and Lynch missed one game combined.
If Harvin manages to increase his fantasy stock with Seattle, it'll come within the red zone where an opportunity presents itself. First, owners must know that Harvin has caught 42 passes, 14 of them for touchdowns, in his first four seasons. No question Lynch remains the red-zone workhorse with 12 touchdowns for the Seahawks last season. However, his average yards per rush is a disappointing 2.29 when the ball rests inside the 20-yard line. Harvin could carve out a fantasy niche here, but to expect him to become a top-tier fantasy wide receiver in standing scoring leagues (PPR leagues, another story) may be a bit bold.
Anquan Boldin to San Francisco 49ers
Analysis: It's no exaggeration to report that Boldin was often the third player in those dreaded three-for-two or three-for-one trade proposals in my fantasy football league last season. It was as if the other owner was begging me to take the unpredictable, low-end fantasy WR3 off his/her hands in favor of parting with one of your top studs. Boldin was that guy no fantasy owner believed in, but usually found full-time fantasy employment.
Here are his season stat averages with Arizona and Baltimore:
ARI (seven seasons): 83 recs. / 1,074 rec. yards / 6 TDs per season
BAL (three seasons): 62 recs. / 882 rec. yards / less than 5 TDs per season
When you place his postseason fantasy production (Weeks 14-17 from 2009-2012) under the microscope, fantasy owners will learn he only scored three touchdowns with no 100-yard receiving performances in 12 weeks.
Then you look at what could have been in Baltimore by reviewing his 2012 postseason average stats (four games):
2012 postseason (per game): 5 recs. / 9 tar. / 95 rec. yards / TD
The three people mainly responsible for Boldin's lack of fantasy relevance in Baltimore are, in no particular order, Ray Rice, Joe Flacco and Cam Cameron.
When Boldin arrived in Baltimore, Rice entered his third season and finished with a career-high 307 carries along with 63 receptions. That was also All-Fantasy underdog, Derrick Mason's final season in purple. Mason finished with 100 targets that year. Flacco's up-and-down play over the last three seasons didn't help Boldin find any sort of rhythm he enjoyed with Kurt Warner and Larry Fitzgerald.
With Colin Kaepernick boosting the fantasy football value of Michael Crabtree the second half of the 2012 season (six touchdowns w/ CK at QB) and remembering Vernon Davis was a viable weapon in the NFC playoffs, I'm not sure Boldin's fantasy value soars by joining the 49ers. Also remember that, for the most part, San Francisco likes to run the football first with Frank Gore (256 carries), Kaepernick (63 carries), Kendall Hunter (72 carries) and, down the road, LaMichael James.
I think Boldin remains a WR3 in 2013.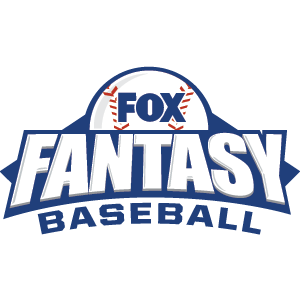 FOX Fantasy Baseball
Join or Create a Free League
Play Now!